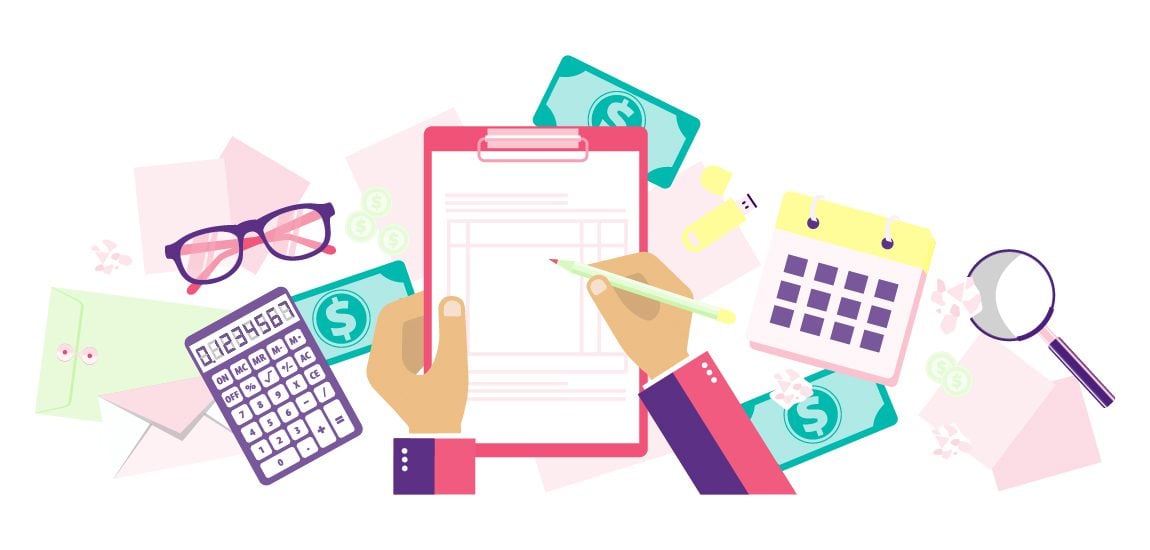 Bank Statement Letter in Marathi Needs to be Certified?
(Last Updated On: April 20, 2022)
Bank statement in Marathi
Do you wish to attend your dream university abroad, but the application process requires your bank statement's certified translation copy? Don't worry if you have no idea what that is; we've covered you. This article will explain a bank statement and how to receive a certified translated copy quickly. Aside from that, if you read the whole thing, you'll get a free tip on managing your bank statement.
It is the dream of every Indian student to get admitted into their favorite university abroad. For that, they have to learn the foreign language of that state, and they have to mention it on the application forms of universities as well. There are some other requirements of universities as well, including financial documents and a certification letter by your previous institution.
They check the minimum balance to the highest proportion to see if you are financially stable to survive on another land. Of course, you can't submit that bank statement and bank account receipts in your native language, Marathi. For that purpose, you might require to translate your Marathi documents into another language.
This is a thorough guide on receiving a certified translation copy of your bank statement for any reason other than getting into your desired university and recommendations on how to prevent the most typical blunders when handing over your translation job. So, let's see which bank statement translation services are the most cost-effective for you.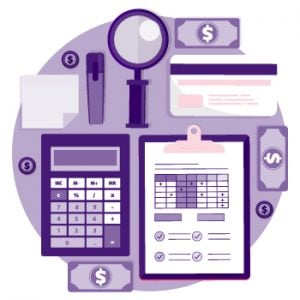 How to get a bank statement?
Your banking institution will send you a bank statement every month. You can view all the revenue and expenditure activity related to the account on a bank statement. In a nutshell, it's a compiled summary of your transactions for the entire month. The bank's automatic system sends you a monthly bank statement, but you can also have it manually.
Knowing how to read your bank statement can help you better understand your spending habits and make more informed financial decisions. Hire our certified translation bank statements.
Let's look at what a bank statement is and how it might provide you with a complete view of your money. It includes the bank account number, account holder's name, address, bank information, email address, and the bank statement's period. However, if you require a bank statement translation, you may need it for any official employment in another state where the official language is different. Bank statements can be used in a variety of ways.
Write a bank statement letter in Marathi
It is a letter submitted to the bank's branch manager requesting that the bank statement letter be issued for a specific period. A note for a bank statement is a printout of papers containing an account holder's transaction history. A bank statement includes all transactions, such as money withdrawals and deposits, account balances, interest credited, and amounts debited for any services. In Marathi, you can write bank statements quickly for balance updates or a complete list of deposits.
Does a bank statement letter in Marathi needs to be certified?
Several official documents cannot be used in their original version. Certified copies of these original documents are thus necessary for various reasons. This copy is authentic since it has a seal of approval, which signifies relative authority. The validity of documents that have been certified frequently has a time limit. It is mentioned in the document or within a reasonable time frame.
Legal documents, certifications, bank statements translated into English, marriage certificates, and other documents can all be certified. Documents must meet several requirements to be considered legitimate. It also demonstrates the value of expert translation services for government agencies. That is why a precision Bank statement letter needs to be certified. The reason for certification is to check the accuracy and validity of the document.
The expense of producing such documents is minimal. For various reasons, it's used in offices, legal work, and any other official activity. Any professional translation company's principal goal in creating document translation copies is to protect original documents and accurate translations. We cannot entrust our original documents to just anyone, mainly official letters like identification cards, birth and death certificates, bank statements, etc. The cost of certified translation is slightly more significant than standard translation.
Some banks also allow you to download your bank statement as a PDF through their online banking or mobile banking services. As a result, online banking is a better option for keeping track of your account.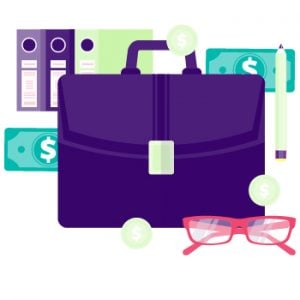 What to acquire when it comes to certified bank statement translations?
Official document translation methods vary by country; however, anyone in the United States of America can make a certified copy of an original document, such as a bank statement.
However, the following items must be included in your document for the certification statement.
Your translator must be qualified, as you will need to verify his credentials.
A statement that attests to the accuracy of the document's translation.
The name of the translator
Signature of the translator
The date the translation was completed.
Some of the most important points in their certification statement
Aside from that, ATA has certified a proper farm with four documents. Some original documents necessitated certified translation, while others necessitated notarization. In the United States, all you need is your bank statement to acquire certified translation services.
The most important factors to consider while selecting the best-certified translation services
There are many different translation services accessible for various types of papers.
Because legal translation differs from other types of translation, a novice translator will be unable to deliver reliable results, sometimes resulting in poor translation. We translate their bank statements, W-2s, credit card statements, and utility bills.
Certified translators from the American Translators Association (ATA)
Check if the translation provider you're considering follows the ATA guidelines for acceptable translations. Only permitted translation agencies can provide outstanding c. ATA-approved firms work according to their assigned immigration translation regulations, and only authorized translation agencies can deliver excellent certified translation.
Native-speaking translators
Native Marathi translators are always favored over non-native Marathi translators, especially when dealing with complex material. Any excellent translator may work on standard documents, but native translators are always preferred for official documents. These translators' natural linguistic abilities make the precise translation a possibility. This is a fundamental prerequisite of language translation.
Professional service level
Always go with a company that provides professional services, from customer support to delivery times and file format to high-quality translation services.
Linguists who are experts in both languages
Linguistic abilities in both languages of the pair language are necessary during the translation process. Most reputable businesses delegate translation jobs to two translators (natives of both languages). Your translation pair, for example, in English and Spanish. Then one of the Spanish and English translators should be assigned to your project.
The most affordable pricing
Don't go for the cheapest option. Always look for high-quality work at reasonable pricing. And the expense of translation isn't prohibitively high.
Excellent quality standards
Immigration documents translation is the most challenging because the USCIS has a high standard. However, unless your translation is of outstanding quality, the USCIS will not reject your application. You can refuse rejection with any high-quality translation service. The team's translators, editors, and proofreaders must have extensive experience working with USCIS requirements.
How do you write an official bank statement letter?
A bank statement should be written in the style of an official letter and properly signed. On the left side, it must include the branch manager's name, bank name, and bank address, as well as the date the letter was sent. The account holder's name and address should then be included.
How do I write an application for a bank statement?
A bank statement is a necessary document for obtaining information about previous transactions, obtaining loans, tracking vendor payments, etc. By filing a bank account statement application letter to its specific bank, a firm can request a bank statement.
The process to apply for a bank statement:
A bank statement can be retrieved in two ways: online or offline. To use the offline mode, you must send a bank statement request letter requesting an account statement and setting a time range. The contents of a bank statement request letter, as well as a sample format, are detailed in the following topic.
For accessing the bank statements online, follow the below steps:
Login to your account via net banking or mobile banking application.
Click on the "Bank Statement" tab.
Select the account statement period and click 'OK.'
The bank will send the account statement for the specified period to the registered email address. Some banks also provide the option of downloading the bank statement as a PDF through their online banking or mobile banking services.
The summarised account statement may also be printed from ATMs. This option may also be used to retrieve the account's transaction history. Banks often charge a small fee for printed bank statements. E-statements, on the other hand, are free. As a result, tracking your account via online banking is a preferable alternative. A printout of the e-statement can be obtained and certified by the bank.
How do I write a letter for a 6-month bank statement?
To,
_____________
_____________
Date (date on which letter is written)
From,
________________
________________
Sub:_________________________________________
Dear _________________,
I am ____________ holding a __________ account in your bank under the name of _____________. My account number is _______________. I would be very grateful to you if you could provide us the bank statement for the month of ___________ to _______. The same is needed by my accounts department for the tax purpose.
It would be very kind of you if you could do the needful at the earliest and mail us the bank statements for the smooth functioning of our account transactions. Your promptness in this regard will be highly appreciated.
Thanking you,
Yours sincerely,