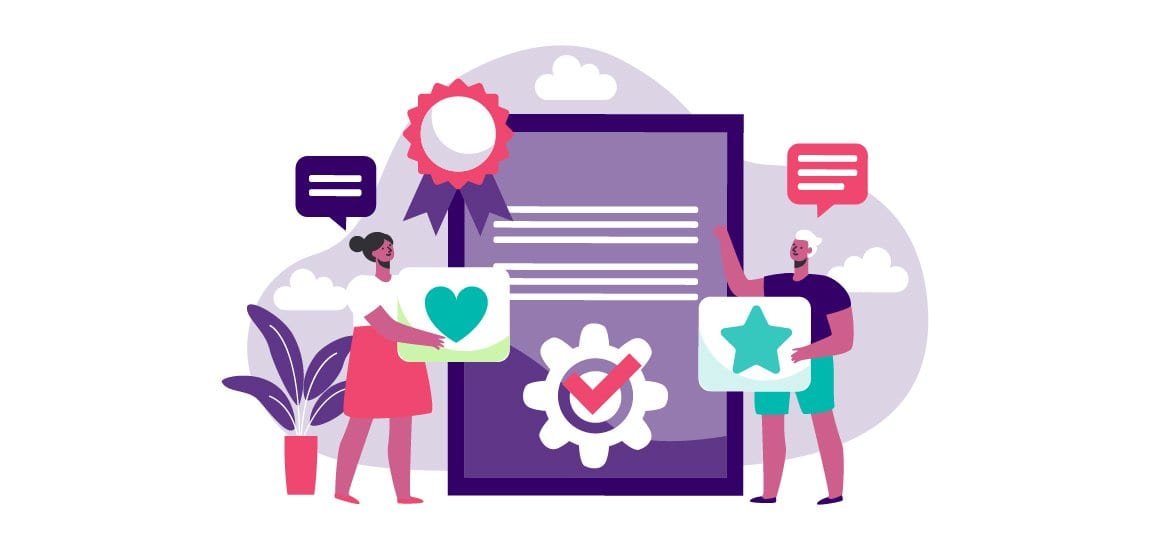 Definition Of Certify
(Last Updated On: November 17, 2020)
Definitions:
If you look up one word in Merriam Webster dictionary, you will find multiple definitions of it. It isn't just the English language where one word can mean multiple things. However, since English is the most widely spoken language in the world, its obscurities and absurdities are more noticeable. English language learners often find it difficult to understand the language only because of the great number of homonyms it has. Even memorizing the Merriam Webster dictionary cannot prepare English language learners for the many confusing words the language has. However, dictionary apps can definitely help people to become better at a language.
What Does Certify Mean?
If you look up the definition of certify in the Merriam Webster dictionary, you will end up finding dozens of different answers. Certifying can have a different meaning in every industry. There are organizations that define the criteria for certifying products. There are also industries where everything that is not certified has no value. You cannot look up certify in Merriam Webster dictionary and find one comprehensive definition that can help you understand the word. You will have to understand the definition according to the context.
According to Merriam Webster, certify came from the Middle English word certifien, Late Latin certificare, and Latin certus. In modern society, certified is often used during legal discussions.
Food Industry:
When it comes to organic products, there is the USDA organic label that can help you figure out whether to buy something or not. The USDA organic standards specify what kind of approved non-agricultural ingredients can be used in organic products. The organic standards help organic producers figure out what kind of ingredients they have to avoid at all costs. The USDA national organic program makes sure that all food items fulfill national standards. The national organic program oversees certified farms and businesses to make sure they are following food safety guidance. USDA also specifies additional considerations for farms and organic businesses.
In modern society, more and more people are realizing the importance of consuming organic food. But ever since organic food became popular, there was a need to regulate its production. The organic regulations set up by USDA Organic label keep producers in check. Various producers of organic products are certified by the USDA. However, businesses are allowed to use USDA organic label only after they provide quality assurance.
Although organic agriculture has become popular and many people are familiar with the basics, organic certification cannot be handed over to every business. Organic producers should not only match the national standards but also the USDA organic standards. The best way to ascertain the quality of organic products is to check whether the producer is certified or not. Organic farmers cannot fulfill the USDA organic regulations if they decide to use prohibited synthetic fertilizers.
Language Services:
Professional certifications are also very important in the translation industry. In the United States, language experts who clear the exam conducted by the American Translators Association become certified. The professional certifications prove that a linguistic expert is more qualified than other translators. They also get a seal from ATA which contains their first name last name and their language combination. There are also certified translations in the language industry. If someone wants to immigrate to the United States, they will have to submit the certified translations of their personal documents to the authorities along with your immigration application. One of the examples of certifying in the language industry is when a translator drafts a statement of accuracy to attest to the quality of their work. Machine translation and dictionary apps cannot certify translations.
American Translators Association is the accreditation body. It is up to the accreditation body to come up with an exam to measure the skills of language experts. With minor exceptions, there are associations like ATA in every country.
Healthcare Professionals:
Healthcare professionals also work as food safety inspectors. Some of them work in the organic food industry and determine which businesses and farms will get to use the USDA organic label. Nutritionists are the most qualified to understand the organic regulations. They are qualified enough to decide which organic standards are being fulfilled during the preparation of organic products and which ones aren't.
However, healthcare professionals can not only determine the quality of organic products but also perform surgeries. So, there are also certifications in the medical industry that are only awarded to highly qualified and trained professionals.
Is Organic Food Better?
There are a lot of misconceptions that people have regarding organic products. Whether organic food is good or bad is the kind of question people don't have an answer to. However, thanks to USDA organic regulations and standards, organic products have become better and better.
It is very important for organic farmers and businesses to get organic certification. If agricultural products don't fulfill the requirements of the national organic program, they won't be sold to the public. The duty of the USDA organic is to make sure that every organic product contains the right kind of ingredients.
When farmers follow organic standards and fulfill organic regulations, they succeed in making high-quality agricultural products. These agricultural products are good for the health of people. But it is important to understand that not every farm follows organic agriculture standards. They may use synthetic fertilizers to increase production. An organic store may also sell in-organic food. An organic store may not always have 100% percent safe products. There are also issues like the subject of GMOs, approved non-agricultural ingredients, artificial preservatives, genetic engineering, and processed multi-ingredient foods that people need to learn about. If we don't educate ourselves about the subject of GMOs or learn about genetic engineering, it will be difficult to plan for our future.
When buying organic food, additional considerations must not be forgotten. It is important to make sure that the organic meat you are purchasing is 100 percent safe. Whenever you visit a store to buy organic food, you can check whether they have the USDA organic stamp or not. If they are following organic standards and don't have artificial preservatives in the ingredients, you can count on them. By checking the labels for USDA's stamps, you can figure out what percentage of producers actually care about the health of consumers.