Fast Certified Translation: How Urgent Can I Have It?
(Last Updated On: November 24, 2023)
Fast certified translation is what everyone is asking these days. While it is quite normal to ask for a fast service in other fields, a fast certified translation for your birth or marriage certificate may not be something you could get easily and it entirely depends on the translation company you are addressing to.
Essentials in Getting Fast Certified Translation
What to keep in mind
When there is a need for you to translate your birth certificate for government or other state related institutions, you must make sure that you have it certified by a reputable agency. Do not put your money to waste in getting a normal translation as it won't be accepted.
Aside from this, below is a list of things that you should know when you need to have a marriage or birth certificate translation.
Cost
The price for a fast certified translation varies according to quite a few factors: the state, the city, and the language. It also greatly depends on the translation agency you acquire. Some companies will ask for a rush fee if you need it done fast. Others may charge an extra price if you need it done over the weekend. So before you agree to their terms make sure you ask for such extra fees.
Process
The process for obtaining a birth certificate translation is reasonably simple. You should not give the original copy of your birth certificate to the translator. A photocopy of your birth certificate will suffice. You can do it electronically by sending it through email or to the agency's site.
Turnaround Time
The standard time frame for a birth certificate translation is within 5 to 7 business days. Some agencies provide expedite service, though this would cost you an additional price. So, when you need to translate your birth certificate, do it in an earlier time. In this way, you will not be charged for an additional cost. Or better yet, search for a company which won't charge extra fees.
Therefore, when you need to have fast certified translation, it is advisable to do it it ahead of time. Don't do it when it is already needed as it may cost more. Don't jump into the first company you find. Make a list of a couple companies, ask for quotes then choose the best price while you make sure you will receive what you asked for.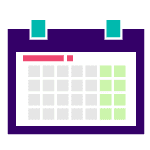 Why are we the best choice?
A birth certificate translation is not something anyone could do, especially when it is used in immigration processing or in other government related activities. For instance, some companies won't be able to offer certified translation for United States, others would ask for a premium price to do it for you. Especially when you want to have it done fast.
Luckily for you, Certified Translation can provide it for you fast and for a fair price.
With fast certified translations, people often rush with their choices to reach out to a professional translation agency which causes them further problems in the submission. Taking advantage of the need for urgent documents, companies tend to overcharge clients or charge additional rates for profit.
We on the other hand do not charge any extra rush rates when an urgent translation is needed. We do not compromise on the quality of the document even in fast certified translations because for us, our clients come first and the need to have them happy with our work is our primary focus.
We assign one translator and one proofreader to a single project, both natives of the target language, where one translates and the other checks the translation for quality and also makes sure there are no omissions and the translation has been done according to client's requirements.
If you need to have your marriage or birth certificate translated fast and at a fair price, get in touch with us. We are working around the clock, we provide translations done according to USCIS regulations, you get your translation in 24 hours or less and our rates are the lowest in United States.
Questions for fast certified translation
Are there any specific requirements for documents that need fast certified translation?

The requirements for fast certified translations vary depending on the country and/or organization you are submitting them to. Generally speaking, you will need to submit copies of both the original document and the translation. The translation should be accurate and contain an affidavit or sworn statement that is signed and notarized by a qualified translator. It is also a good idea to check with the specific organization or institution to find out if there are any specific requirements for the document that they need before you begin the translation process.

Can I request a rush service for a fast certified translation in case of urgent deadlines?

Absolutely. Depending on the language combination and size of the document, some certified translation services are able to offer rush services for urgent deadlines. It is best to contact a certified translation service in advance to inquire about their turnaround time and if rush services are available. Depending on their policy, there may be an additional fee to expedite your translation, so it's best to check on this before ordering the translation.

What steps are involved in the quality control process for fast certified translations?

Quality control is an essential part of any fast certified translation process, and is essential to ensure the highest levels of accuracy, quality and completeness in any document translation. Quality control typically involves multiple steps, such as: 1. Conducting a linguistic analysis to evaluate the accuracy and appropriateness of the text; 2. Using quality assurance techniques, such as in-depth proofreading, to ensure all linguistic rules and syntax have been properly followed; 3. Testing the translated document to make sure it has the same message as the source text; 4. Utilizing feedback from translation professionals to identify any areas for improvement; 5. Final review and approval of the translated document; and 6. Monitoring and measuring the quality of the translation results. Ultimately, the quality control process should help to guarantee that any certified translation is not only accurate, but also conveys the same message as the source document. When performed properly, this can ensure the fast translation process produces translations of the highest quality.

What information do you need from me to provide an accurate quote for fast-certified translation project?

Thanks for your interest in our services! To provide an accurate quote for your fast-certified translation project, we will need a few key pieces of information from you. Firstly, we need to know the size of the document (in terms of the total number of words) so that we can ensure we quote you correctly for the time that it will take to translate the document. We will also need to know what type of document it is, so that we can allocate it to the right translator for the job. It would also be helpful if you could provide a sample of the document and let us know what languages it needs to be translated into. Finally, let us know if there are any other requirements you have for the document. Thank you for taking the time to provide us with this information, we look forward to working with you on your project!

How do you handle sensitive or confidential information during the fast certified translation process?

The fast certified translation process is an important service that requires special care when handling sensitive or confidential information. In order to protect any sensitive information, the most important thing to do is to ensure that the translators you hire are professional and experienced in this type of translation work. Certified translators will have been vetted by the necessary language certification boards and will understand the importance of keeping confidential information secure. Additionally, all translators should sign a non-disclosure agreement so that the information they translate remains confidential. The translation software used should also have the latest security updates and data protection settings to ensure any data transmitted is safe and secure. Finally, you should keep all documents stored in secure digital and physical storage spaces to ensure that your confidential information is not compromised.