Foreign Credit Questions
(Last Updated On: February 23, 2021)
Studying in a Foreign Country and Foreign Credit Questions:
Many students want to study in a foreign country, especially the U.S., but getting through the admission process is not easy. Every university has a lot of requirements that the applicants have to fulfill to get admission. One of the reasons why students get rejected by educational institutes is the lack of available information about the admission process. There are many foreign credit questions that students don't know the answer to. When students don't know the GPA conversion process or how to get their degrees evaluated, they will have a hard time getting through the admission process successfully.
If someone wants to turn their dreams into reality, they will have to work hard fast. Once you have decided on a program that you want to study, it is important to learn of all the requirements that you must fulfill. You will also have to get the translations of your degrees and official transcripts. It will be impossible for an applicant to get accepted for a program if they are not willing to put in some effort.
Common Questions About Foreign Admission:
Regardless of the university, a person is applying to; they will have to prepare their application properly if they want to get accepted for the program of their choice. But before you can start applying to different institutions, you should get the answer to some common questions related to foreign admissions. Here are the most common questions that people need the answers to when they are applying to foreign institutions.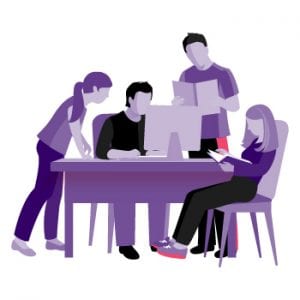 What are foreign credits in the U.S.?
Many foreign students apply to U.S. schools every year. But every country has its own education system, so a foreign degree might not have the same value in the U.S. However, every educational institute has its own criteria for accepting foreign degrees. Foreign credits in the U.S. are the academic scores of international students. Depending on the institute, these scores can be evaluated differently. Degree evaluation also plays an important role in the selection of a student. It can show the authorities that a person is fit for a certain program.
How many credits is a foreign language?
In high schools, a single course equals one credit if it lasts the whole year. So, if you study a foreign language for the year, you will receive one credit for it. If you study it for one semester, you will get half credit. Since most states in the U.S. require people to complete at least one year of foreign language study, they can easily get the full credit.
How many foreign language credits are required for college?
Every foreign language program has its own requirements. But in most cases, a person with at least two years of high school foreign language class is considered an eligible student. However, the requirements of the most prestigious and popular schools in the U.S. are a bit different. Undergraduate students are required to have studied a foreign language for three to four years. Otherwise, they will not be able to enroll for the degree of their choice. By reading the requirements of the institute a person wants to study at, they can figure out how many foreign language credits do they need.
How to transfer college credits from a foreign country?
One of the many foreign credits questions that trouble applicants is how they can transfer their scores. But before you can get your scores converted, it is important to figure out whether the institute you are studying at accepts foreign credits or not. In the U.S., some schools accept foreign scores, while some don't. In case the school you are studying at accepts foreign scores, you will have to get official transcripts from your previous educational institute. You will also have to get the school transcripts translated. Almost all the schools in the U.S. also require a credential evaluation report. Applicants will have to find the right experts for evaluation and translation of their degrees.
Are there colleges that don't require foreign languages?
An individual must have studied a foreign language for two years for them to get accepted in a competitive college in the U.S. But that's not the case with all the colleges of the U.S. Many schools accept applicants that have not studied foreign languages. However, these are less competitive schools and not the first ones you would think to apply to. If you want to get into a student aid program or obtain government scholarships, you must have studied a foreign language. Foreign languages are also important if you want to enroll in business courses.If your papers are not in the English language you might seek for university translation services.
Do students have to file income taxes in the U.S.?
Income taxes are very important for a country. But each country has its own laws regarding all kinds of taxes. Not filing income taxes is a punishable crime. But what if you are a nonresident alien individual in the U.S.? In that case, the income taxes will depend on a couple of factors. The type of income will help you figure out whether you have to file a tax return or not. For instance, an alien individual will not have to pay taxes in the U.S. on their foreign source income. Even the U.S. income of aliens must exceed a certain amount for them to file taxes.
The U.S. taxes are complex for both citizens and aliens. There are many factors like itemized deductions, foreign income exclusion, annuity income, category of income, and income tax liability that citizens and aliens can find confusing. But fortunately, guidance is available for both citizens and aliens. The U.S. tax guide for aliens can be helpful for aliens studying in educational institutions of the country. It can provide answers to all the important questions regarding income taxes. If you are not making a U.S. income, then you don't have to worry about taxes.
Where to get translations of degrees?
If you want to study in the U.S., but your documents are not in English, you will have to get them translated first. Without the translations of your degrees, you cannot get into the program of your choice. You will also need the translation of your birth certificate when applying to a school in the U.S. If you are applying for government scholarships, you will need to file all the relevant documents. But even they must be translated if they are not in English.
There are a lot of translation agencies in the U.S. that can translate all kinds of documents. But you will need the services of experts who can assure you that your application will not be rejected because of their translations. Make sure that the employees of an agency are all native translators. Only native experts can provide you with accurate translations. You should also compare the ratings of agencies to find out which is the best one. Once you have found the right agency, you can send your documents to them and let them know how many copies you require. Upon the successful completion of the translations, they will be handed over to you. If you are interested in study languages, check out our post about translation schools in Europe and study languages.
A good agency will be able to help you with the translation of your birth certificate, business or arts degrees, and evaluation reports. With their help, you will be able to enroll in the courses of your choice. They also won't charge you unfairly for their service and provide 100 percent accurate linguistic solutions. While the agency handles your documents, you can work on your personal statement. Follow the instructions when writing your statement, get all your documentation ready, and fill out all the forms when applying for the programs or courses of your choice. If you follow all the right steps, no one will stop you from studying in the U.S.