Italian Death Records Translation
(Last Updated On: August 1, 2020)
There are a few things in life that are completely unavoidable and death is one of them. It is the thing that you can't run away from no matter how much you want to. There are people in everyone's lives that they take for granted. For instance, children never imagine that their parents will die. But the death of a loved one is the kind of pain that we must endure in life, oftentimes more than once. And it isn't even going to get easier either. You won't get used to the idea of the passing of a loved one. If that was the case, humanity would have gotten used to the concept of death and stopped grieving their loved ones.
Italian Death Records:
One may wonder what is the need for entering details of a person's death in the government's database. No one wants to relive the horrible moments of their life, but when people have to get such details registered in the state's records, they must go through the trauma again. They will have to look at the medical practitioner's document again and remember what took the life of their family member. It is true that it doesn't make much sense to reliver these details, but only when you are thinking from a grieving person's perspective.
By updating the records of a person after their passing, the government makes sure that no one can steal their identity and get benefits in their name. It is important for the government to keep track of its citizens and know when a certain person has died and should not be given social security benefits anymore. This document also helps people resolve property issue and make sure the will of a person is exercised properly. If a person's vital records are updated on time after their passing, no one will be able to misuse their name for a crime or committing fraud.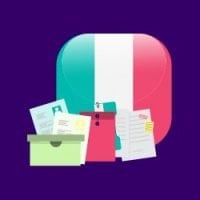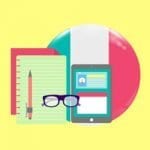 Each country has its own procedure of issuing documents to its citizens. In Italy, the Civil Registry handles the death records. They are pretty detailed and also include the name of the informant. Deaths are usually registered within a day. The basic information is provided to the registry during this period and other details are added later.
The Italian death records add the person's name and time and place of death in the initial report. The later additions include the address of the deceased, their occupation, age, place of birth, and the name of their spouse. Along with adding the names of the spouse and the parents of the deceased, the records also mention whether or not these people are still living. If the informant does not know the deceased too well, some incorrect information might end up being a part of the records.
Where to Get Italian Death Records Translation?
Our world is huge, which is why anything can happen anywhere. You could have the best day of your life while you are away on vacation. Someone could pass away when they are visiting their family in a foreign country. So, if someone dies in Italy, a certificate will be issued by the Italian civil registry. But this certificate will not help with their civil records in their homeland. As a result, this document must be translated and presented to the government of their homeland so the records can be updated.
If you need Italian death records translation, you will have to find a reliable agency. Only someone familiar with government documents can help you properly. If an inexperienced translator tried to handle a state-issued document, they will fail and consequently mess up your attempt at getting language services. You can get Italian death records translated by getting in touch with a famous agency and asking them to connect you with the right translator.
They will also provide you a quote beforehand so you don't have to go blind in the process. Their satisfactory services will be highly useful for you in such trying times. These people understand how badly someone needs a break to come to terms with their trauma. This is why they will offer you the highest-quality services and help you get over this process smoothly without having to give instructions again and again.
How Does it Work?
Once you have a record you need translated, reach out to the agency of your choice and explain the task you require them to do. Then get a quote from them and go over it to make sure you are satisfied with every aspect of it. Once you give them the green light, they will start working on the document.
It is important to choose the right company for the job or you will have to worry about the translation along with grieving for your loved one. Also, make sure they give you certified translation because official documents are not accepted otherwise. Once you get the translation, you can submit it to the government and get the records updated. You can also use it to settle legal affairs of your loved one. All the matters regarding will can be resolved with the help of this paper too.
Losing a family member is traumatizing but if you have the right help on your side, you will be able to relive yourself of a few burdens. Choosing a reliable agency for translation of death records is one way of doing this.