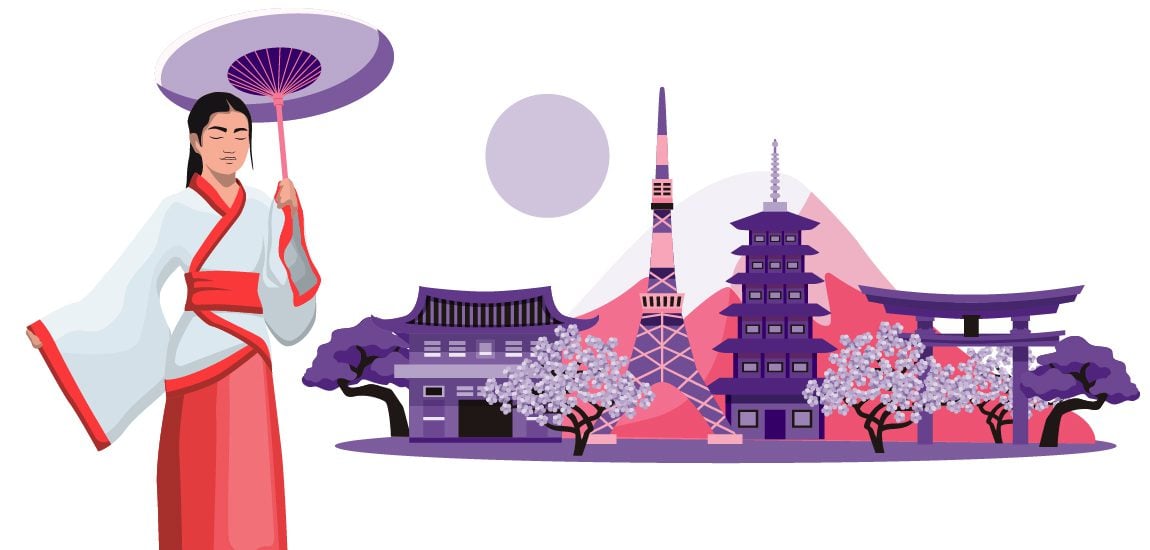 Requirements Japanese Marriage Certificate Translation Template
(Last Updated On: January 17, 2022)
Marriage certificate in Japan
Is a marriage certificate required in Japan? Have you got any concerns about the procedure? There's nothing to be concerned about. In this piece, we'll go over every aspect of marriage certificates, as well as how they're used in various government functions. If you live in a foreign country, these documents will also need to be translated.
An untrustworthy source should not be used to translate any official document, such as a birth certificate, death certificate, marriage certificate, divorce decree, legal document translation, or a document for foreign citizenship. Accurate translations are required for these papers, which are typically provided by certified translation services.
Government agencies also require certified copies of such documents with original copies. So if you need any of your legal original documents in a foreign land you may also need its English translation The actual marriage certificate contains the following information: date and place of marriage, name and surname, age, condition (spinster, bachelor, widow, widower), rank or profession, residence at the time of marriage, and so on. Whether it's English language translation or any other language translation, the accuracy of translation is a must.
What is the purpose of a marriage certificate?
A marriage certificate is a legal document that certifies a couple's marriage. So these are the following types of information that can be found on a certificate:
The date of marriage
The place of a marriage
Names and Surnames
Age
Profession
Residence
Individuals who are eligible to get a Public Marriage Record include:
One of the parties to the marriage, or one of the parties' parents or legal guardian
A member of a law enforcement agency or a representative of another governmental agency undertaking official business, as defined by law.
One of the parties to the marriage's kid, grandparent, grandchild, sibling, spouse, or domestic partner
Any person or organization empowered by statute or designated by a court to act on behalf of one of the parties to the marriage or the party's estate, or any attorney representing one of the parties to the marriage or the party's estate
It also helps the Japanese government keep track of marriage records, which are part of the state's registration system. A birth record, for example, is kept on birth certificates, and every birth is documented on documents. As a result, getting a marriage certificate in Japan is rather simple. A marriage certificate is simple to obtain. The marriage certificate translation template is available online. Also, make sure to look over the blank translation templates for foreign birth and death certificates.
What is the purpose of a death certificate?
A marriage certificate is a document that proves that a couple has married. It is commonly used for several legal objectives. Within a month of their legal wedding, every married couple receives a verified wedding certificate. This occurs whether the wedding was performed under the auspices of a marriage license at an officiant or a registered church. Not everyone, however, saves a duplicate of their marriage certificate. Unfortunately, these certificates are required for handling business, legal, and financial matters, as well as international travel. As a result, you may require a duplicate.
Married couples should keep at least two copies of their marriage certificate on hand at all times. They should retain one for personal papers and one for proof of marriage in a secure location such as a bank. On the Marriage Registration Form in Japanese, you must complete it in all fields. The foreign spouse's name should be written in Katakana with the surname name first, then the given name.
If you are a Chinese or Korean citizen, please attach a copy of any official documents that indicate proof of your name in Kanji characters. On the Marriage Report Form, you may write the name in Kanji characters; however, only the Japanese form of the Kanji can be used.
What is the procedure for obtaining a marriage certificate in Japan?
When a Japanese citizen lawfully marries outside of Japan, they must file a Marriage Registration with the Family Registry. Please submit your Marriage Registration as soon as possible once you are lawfully married. As Japanese citizens, dual citizens must file the Marriage Registration.
The person filing the Marriage Registration must sign the document in Japanese. The forms are not necessary to be signed by non-Japanese spouses.
If you get married in Japan, this is how you may easily receive a marriage certificate. You must first apply, after which you must provide the required documentation for your marriage certificate. The requirement of documents is different for marrying a Japanese national and a foreigner. You must submit this registration within 6 months of your marriage date if you want to alter your last name on the family registry to your foreign spouse's last name. After the deadline has passed, you must seek consent from the Japanese Family Court to change your last name.
Certified Japanese Translation of Marriage Certificate?
So, why do you need those certifications translated in the first place? People who marry in another state with a different official language can have their marriage certificate translated. Let's say you're from the United States and you get married while on vacation in Japan. The Japanese Family Law Courts or the relevant governmental bodies issue these marriage certificates.
After that, you'll need a marriage certificate in your native language, which is usually Japanese. There are several more reasons why people need translations of those documents, such as if the person held property in another state and now his or her legal heirs want to claim it. So you need a translation of the marriage certificate. For official documents, regular translations are ineffective. For official documents, the necessity for certified translation is different.
Original documents written in other languages are not usable in other states.
Certified Translation Costs
The production of these documents does not result in a lengthy bill. With the help of competent translators, several respectable translation companies offer certification services at reasonable rates. The main goal of document copies is to keep original documents safe. Most people require over ten copies of death certificates for various purposes to complete their paperwork.
We can't merely hand over our original documents to anyone, especially official documents like identification cards, birth and death certificates, and so on. An authorized person signs these certified copies. On the other hand, using them on purpose demands the implementation of extra procedures, such as expert translation of the original material. It may be necessary to pay an extra processing fee.
FAQ
Who is qualified to translate a foreign-language document into English?
A certified translator has earned a translation degree or certificate. He is not your ordinary interpreter. He was an expert in the field of translation and had a thorough understanding of the business. An authorized person's signature appears on the certified translation document. It's almost as though it's proof of the accuracy of the translation. The authority, as well as the Notary Public in the event of death certificates, is the Ministry of Health, a police officer, or a hospital. You can also get a notarized translation from a Notary Public. Documents in a foreign language require a certified translation. Who to trust to translate marriage certificate to English?
This form of translation necessitates the use of a competent translator. Valid passports, credit cards, birth certificates, death certificates, social security documents, divorce certificates, personal common documents, company secondary documents, and other documents all require a precise translation. Additional needs may include notary services and certified translations. Translation certification and notary services are available from any respectable translation firm. And find native translators for English translations for accurate translation.