Home
→
Translation News
→
Language Translation
→
Steps How To Get A Certified Translation Portuguese To English
16 Mar

Steps How To Get A Certified Translation Portuguese To English

(Last Updated On: June 20, 2020)

Every country and region of the world are known for something. Some are famous for the things they produce, while others are known for their success in the field of different sciences. But some are known as the origin place of a famous culture. There were regions that went through different phases of history and ended up giving the world various things to celebrate. The Iberian Peninsula has an interesting history in which everything led to the creation of something unique. From customs and cultures to languages, it is known as the birthplace of many things which are still in use today.

Since it was ruled by the Romans for a long time, its culture is a mixture of different values. The effect of Roman civilization can be seen in different aspects of the lifestyle that is practiced by the people of the region today. The linguistic history of the Iberian Peninsula is particularly interesting, and the influence of Latin must be given credit for that. Spanish originated in the Iberian Peninsula, and it is one of the most spoken vernaculars in the world today. It is spoken in multiple countries today and is officially recognized in over twenty states. But it isn't the only vernacular that originated in the region.
The Portuguese Language:
This Romance language originated from different varieties of Vulgar Latin, like other vernaculars of the region. It has slowly gained popularity in different regions of the world. If you think it is only spoken in Portugal, you are quite wrong. It is the only official language in eight different states. It also enjoys a co-official status in various areas of the world. You can find Portuguese speakers on every continent. It has speakers in remote locations of the world. Although it also spread through colonization like Spanish, it has had a more widespread reach than other vernaculars.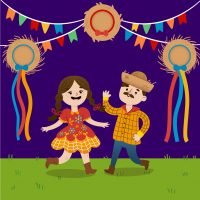 The number of its native speakers is more than 220 million. They have made it one of the most spoken native tongues in the world. It also makes an appearance on the list of ten most spoken tongues in Africa. After Spanish, it is the second most spoken vernacular in Latin America. But unfortunately, it doesn't enjoy the same status on the international front as English. However, that could change in the future as it is the fastest-growing European tongue, after English, of course.
Certified Translation of Portuguese Language:
The greatest number of immigrant applications received by the USCIS comes from Latin American citizens. But the language differences between the countries mean the applicants will have to get their documents translated before they can apply for immigration. When it comes to official documents, only a certified translation is the right solution. All other forms of translation will be rejected by the receiving body. But since it is a complicated type of linguistic service, many people don't know much about it or how to get it.
Steps How to Get a Certified Translation Portuguese to English:
If you are applying for US immigration from Brazil, you will need Portuguese to English certified translation, and that can only be handled by a highly qualified expert. So, here are the steps to get a certified translation:
Find a Translator or Agency:
At this step, you can choose between a freelance translator or an agency. Although freelancers can be highly qualified, too, you will have difficulty finding one. The best course of action for you will be to find the right agency for the task. For that, you can read reviews online, get in touch with friends to ask for suggestions and visit online forums to read about translation companies. Also, take a look at the type of customer services a company is offering. If their policies are client-centered, they will provide you with quality assistance. You should also make sure that they only hire native translators as they are the best linguistic professionals.
Place Your Order:
After finding the right agency, the next step will be to place your order. You can do that by getting in touch with a customer representative and explaining your requirements to them. Some agencies also have an order page where people can book their services. Some have a live quote feature where you can submit all the details and get a quote for the service. If you are satisfied with the quote, you can place the order on the same page. This is quite helpful as you will be able to find out the bill before ordering.
Read the Translation:
Once the project is completed and handed over to you, read it thoroughly. The advantage of this is that if you find any mistakes, you can ask for a revision. Although you can get a revision even after closing an order, it is better to get done quickly. You can clear your dues when you are satisfied with the quality of the service.
The Portuguese language has the power to cross borders and reach distant lands. This is why only five percent of its speakers live in Portugal, and the rest can be found all over the world. But even the most popular language has to be translated from time to time. It is through translation that we manage to understand each other and keep the wheel of the world moving. Whenever you need a certified translation, find a reliable company, and you won't have to face any problems.