Study Translation
(Last Updated On: December 9, 2020)
Translation and Interpretation:
As long as the people of this speak different languages, they will have to turn to linguistic experts for help. It is the only way we can begin to understand each other and make the world a better place. Language services have become more popular these days. Thanks to the internet, we can get translation and interpretation services anywhere in the world. But not every bilingual person can handle the task of translating text or interpreting speech. The task becomes more difficult when it comes to technical or literary translation. There is a variety of fields when it comes to language services, and if a person has not studied a particular subject, they will not be able to provide accurate translations to their clients.
Translation Studies
A professional translator is someone who knows everything about their native tongue and is fluent in at least one foreign language. But along with that, they should also have a graduate-level degree in translation. If they want to work in a particular field like medical translation, then they should also have special knowledge of that field. If someone wants to translate international literature, then they should have extensive knowledge of literary works.
There are many people who offer linguistic assistance these days. Their work falls under the non-professional translation category. If they are not familiar with the study of translation, then that would mean they don't know anything about the language theories and their practice. For professional language services, translation and interpreting studies are very important.
Anyone with a translation studies degree will not only be familiar with the rules of translation and interpretation but would also know everything about localization management. Localization management has become very important for websites and businesses these days. But only a specialist can help companies when it comes to localization management.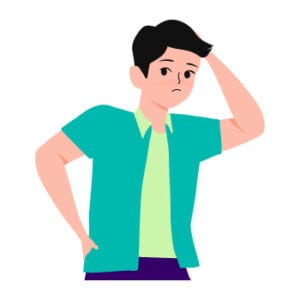 Thinking of Studying Translation? Here's What You Need To Know:
When it comes to choosing a career, there is a variety of fields that people can choose from. But everyone has this fear that they might end up making the wrong choice. However, if you do your research and match your interests with the most popular profession, you will be able to come up with the right answer. If you are interested in comparative literature or modern languages in general, you can enroll in translation studies too. You won't be limited to the study of languages and will be able to help people get over the linguistic barrier. But if you are thinking that you should study translation, then there are a few things you should know about first.
Translation and Interpretation are not the same. In the former, you deal with written or published texts, while in the latter, you interpret speeches or spoken words. This means that there is also a difference between translation and interpreting studies. Knowing the difference will help you figure out which field you will be more comfortable in.

There are different types of translation

. Literary translation studies deal with all kinds of literary texts including Biblical books. In technical translation, you will have to work on user manuals and guides. Interpretation has also different types. Simultaneous and consecutive are the two main types of interpretation. Choose the option that matches your area of expertise.
Translation technology has become very important. Every professional translator uses Computer Assisted Translation (CAT) tools to make their jobs easier. You must know how to use a computer before you enroll for a translation degree.
Cultural translation is an important part of language services. When working on a project, you will have to translate the text not only into the target language but also into the target culture. So, make sure you are familiar with the culture of the foreign language that you are fluent in.
Whether you want to enroll in translation studies or interpreting studies, choosing the right academic institute is very important. Only career-oriented course work can help you become a professional translator. If you don't study at a good university, you will only be able to provide non-professional translation to your clients.
Translator training is just as important as getting a graduate-level degree. You can attend translation workshops to gain a better understanding of the field. But you will also have to practice regularly. If you don't put your skills to the test, you won't be able to succeed as a translator.
Best Universities in the US and Europe for Translation Studies
If you are going to study translation and interpreting studies, it is important to learn about your options first. You cannot select a random institute for your graduate degree. You will also have to learn about the application process and admission requirements, or you won't be able to apply for a course in time. It is also important to know which institute is offering a degree in which fields. For instance, you cannot study literary translation and comparative literature in every institute.
Here are the best universities in the US and Europe for graduate studies in interpreting and translation :
Binghamton University, US: In the US the first doctoral degree in translation studies was introduced by Binghamton University. The Translation Research and Instruction Program (TRIP) is one of a kind course. Binghamton University's program prepares students for both scholarly research and professional translation. International students will have to submit proof of English proficiency with their graduate degree application if they want to get accepted for TRIP. The graduate degree application can be submitted online along with your undergraduate transcripts.
University of Surrey, England:
The University of Surrey's School of Literature and Languages is known for its Center for Translation Studies. The Center for Translation Studies is dedicated to teaching, research, and scholarship in translation. The University of Surrey offers a Ph.D. in translation and interpretation. You will be able to have a full-time professional experience while at Surrey. The university is home to many translation researchers and scholars. You will also have to prove your English proficiency here by providing your IELTS score. If your IELTS score is poor, you won't be able to get through the application process.
Middlebury Institute of International Studies at Monterey, US:
The translation department of the Middlebury Institute of International Studies is known for its career-oriented course work, translator training, translation technology, and conference interpretation degree. While at Middlebury, your academic advisor will be ready to help you every step of the way. You will have the chance to go over your strengths and weaknesses with your academic advisor to figure out which major you should choose. You will have the option to choose additional localization management electives if you want to work as a localization expert.

Deusto University, Spain:


The best non-English language for an American is Spanish. It is not only popular in the US but also in Latin America. If you want a business translation degree in English-Spanish then Deusto University is the best option for you. The university is offering an MA in Business Translation and Intercultural Communication in English and Spanish. The master's degree will not only teach you about business terminology but also cultural translation. You will get the opportunity to study in two languages and improve your fluency in both. You will also get introduced to translation, interpretation, and audiovisual translation studies. Not only will you get full-time professional experience but you will also get to learn about two different cultures.