What is notarized translation and where is it needed
(Last Updated On: May 18, 2023)
What is notarized translation?
People are always wondering what is notarized translation and if they need that or a certified translation. So, what is notarized translation?
A notarized translation is the legal process used to seal the authenticity of a certified translated document. A certified translation has two parts: a certificate of accuracy, and the translation itself. The notary public will stamp and seal the certificate of accuracy, thus notarizing the translation. A notarization is a legally binding contract that is stamped to secure the authenticity of the person/company doing the translation.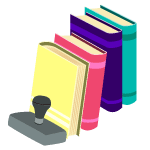 Notarized Translations Steps
The entire notarization process involves 3 steps examining, certifying, and recordkeeping. These 3 critical steps are being handled by a certified Notary Public. Hence, notarization procedure is most often called as notarial acts.
A notarized translation is not something new to different countries. It is commonly practiced across the globe as the world is evolving progressively, which is part of marketing strategies. Most businesses and corporations are expanding their influence and revenues all throughout the world. Thus, a notarized translation is already a common process, and a well-accepted procedure in various transactions to seal the authenticity and truthfulness of documents.
Furthermore, a notarized translation is normally needed for varieties of reasons such as for legal proceedings, government requirements, immigration requests, and business contracts for international expansion. To give you a further idea, below is a list of documents that usually need notarized translations.
Documents That Sometimes Require Notarized Translations
Notarized Translations for Academic Reasons
Submission of academic documents such as school transcript of records and other international academic purposes is made substantial and secured through notarized translations. This step is done right after a certified translation has been made by a certified professional translator.
Notarized Translations for Legal Proceedings
Translations for birth certificates are among the most popular legal proceedings that most often require notarization.
Notarized Translations for Other Legal Documents
Submitting a document such as affirmations, certifications, driver license, immigration documents, and oaths critically requires notarization.
Now that you know what is notarized translation and where you might need it, note one thing: people may tell you whatever they think about when is notarization required. The best thing to do is to get in touch with the institution where you need to submit your documents and ask. They will be able to tell you if certified translation is enough, or if further notarization may be required.