What Are Translation Requirements for a Marriage Based Green Card?
(Last Updated On: May 16, 2023)
Marriage-Based Green Card Translation
Are you married? Or do you plan to get married to a U.S. citizen or a lawful permanent resident there? In either case, you know that you'll become eligible for a green card based on your marriage. Settling in the U.S. may become troublesome for you but the struggle doesn't end here. There is a whole procedure till your marriage authorizes and you officially become a green cardholder.
With the help of a marriage-based green card, the spouse of the U.S. citizen will be eligible to live and work anywhere in the United States. A green cardholder will have the status of permanent resident until they decide, if they wish, to apply for U.S. citizenship, for which they become eligible after three years.
Whether you're completing an application for U.S. citizenship or a marriage green card application, the U.S. immigration law probably requires you to attach your documents and other legal documents. If you have your passport, green card, and official documents in language other hands English, you'll have to get translation services first.
To get familiar with the process of marriage-based green card translation, you need to read along with this blog. You'll find enough guidelines through this article. So, let's start!
What is a Marriage-Based Green Card?
A marriage-based green card is a document that allows you to live and work anywhere in the U.S. But you can only get this green card after a certain duration of your marriage. If you're a foreigner who is marrying a U.S. citizen, you need to apply for the visa first. You can live as an outsider until the application for the green card holder gets approved by the U.S. Citizenship and Immigration Services (USCIS). You'll have many more benefits once you become a green cardholder.
A green card is an identity document that shows that a person has permanent residency in the U.S. Many people outside the United States want a green card because it allows them to live and work anywhere in the U.S. lawfully. According to some reports, most people can't pass the process of Green card authorization. But once you become a green card holder, you can apply for U.S. citizenship after three to five years.
How to Get a Marriage Green Card?
Getting a marriage-based green card is a very difficult process. You need to apply to get the approval of USCIS. To get a green card through marriage, your spouse is required to fill a form-130 on your behalf. Your spouse is the petitioner (person filing the petition) and you are the beneficiary (person benefitting from the petition).
Multiple requirements come along with this process. The U.S. government follows two different processes to determine a spouse's eligibility for a marriage-based green card. The right process depends on where that spouse currently lives:
If the green card applicant lives in the United States, after the application form submission, their next step is to file Form-185. It is officially the 'adjustment of status' application. USCIS files form I-485 and its primary purpose is to establish that the spouse is eligible for a green card. Read the form instructions carefully. Keep check of the documents that you will be attaching along with the form. Make sure to attach the copies of original documents. Do not attach your original marriage certificate or birth certificate while applying for the green card.
What Are the Translation Requirements for a Marriage-Based Green Card?
According to USCIS, it is necessary to translate all the documents from the foreign language into the native language of the country where you're planning to live and work. This step makes it easy for the Immigration Officer to process your application and approve it. You need to get an English translation of the original documents.
Every year, tons of people become green card holders and many of them need guidance about immigration document translation. Certified translation of the immigration documents is an extremely important and necessary part of the process. Some of the translation eligibility requirements for a marriage-based green card are given in the following steps:
Rearrange the Common Documents
The issuance of a marriage-based green card requires you to submit specific documents along with an application form as proof of identity and current citizenship. These include your passport, immigrant visa, birth certificate translation, marriage certificate, police records, previous marriage, death or divorce certificate, civil documents, and unmarried children documents.
The translation isn't the only document that USCIS requires. A copy of the original document must be attached to the document translation as part of the immigration application.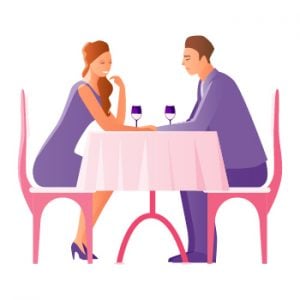 Hiring a Professional Translator
Getting a professional translation service is very common since USCIS considers it a requirement. For this case, you need to hire a professional translator or an accurate translation agency that keeps a good record of its translators. Hire a professional translator with a five-star rating and a person who excels in providing language services for immigration documents.
Decide and Pay the Fees
This is an important step because many people assume that they can get good-quality translation only at expensive rates. But that's not true. You can communicate with your respective translator and select a suitable payment package that does justice to both of you. Decide on a specific date of submission and pay the fees once your work is complete.
Submission and Proofreading
Now when all the steps are clear, you just have to get the translation of your immigration documents from the respective translator and proofread to check whether it requires revision or there is some error in the formatting, etc. While going through this process, it is important to check whether the relevant agency charges additional fees for the revisions and proofreading because in that case, the prices will be a lot more expensive.
Some Tips to Pass the Green Card Interview
The U.S. government requires that the applicants in candidacy for permanent residence in the United States, or green card attend an interview. The candidates living abroad can attend the consular interview. Those going through the process in the U.S. will be interviewed at any of the offices of the U.S. Citizenship and Immigration Services (USCIS). Some tips that can help you pass the green card process include:
Double-Checking your Application
You need to double-check all the forms, attached documents, and certified translations, whether you have another translator prepare everything for you. Make sure to be confident and check your application form right before submission. Gather your foreign language documents.
In case you forget to mention something, you need to provide evidence to make it authentic. Update your immigration application forms with any new information that has changed in the weeks since last the documents were submitted. Some people might request evidence. For marital status changes, regarding a family visa situation is sure all green card visa applicants still qualify under the rules of the process.
When you are submitting your application to the USCIS, telling a lie can seriously danger your process of immigration. If you need any changes, do not lie, rather you have to consult your immigration lawyer beforehand.
Be Ready for Every Question
Since you'll be getting a marriage-based green card, your interview will include some personal questions as well. Be ready to face such questions confidently.