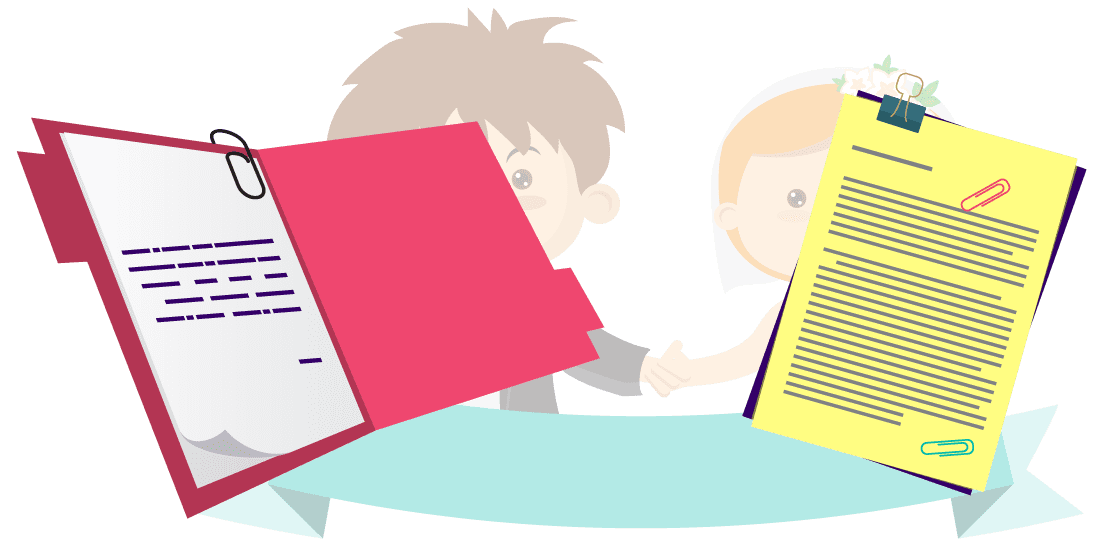 How to translate a marriage certificate fast and easy
(Last Updated On: July 25, 2020)
A marriage certificate is an official certificate that declares that two people married each other. In most countries and jurisdictions, a government office or an agency provides the parties with this document after the marriage. However, if you're considering moving to a different country, then you will need to find a viable solution to translate a marriage certificate. We are here to help!
Translate a marriage certificate
How can you translate a marriage certificate without any stress?
It is also known as a marriage license, wedding certificate or wedding license, certificate of matrimony, and other names in different countries. Submission of a marriage certificate may be needed in many cases, such as:
• If a person was married in a foreign country, he/she might need a certified translation of the marriage certificate.
• If you want to appeal for a work permit in a different nation.
• If you want to change the name on your official documents such as passport, driving license or mortgage.
• If you want to apply for divorce, a translation of your marriage certificate may be necessary for divorce proceedings.
• If a married individual asks for a Green Card (permanent residence visa) in the US.
Marriage comes with loads of legal privileges, including tax breaks. In some matters, marriage is the reason you will be permitted to stay in a different country. A certified translation is the only approach to preserve your marriage rights in your target country.
Fortunately, you've come to the best place if you are looking for a good solution to translate a marriage certificate. With qualified translators and native speakers of the languages we offer, Certified Translation guarantees a suitable, stress-free marriage certificate translation experience at a reasonable price.
Your marriage certificate will be:
• Translated by a natural speaker of your target language.
• Proofread and quality-controlled by a proofreader and second native speaker.
• Notarized and paired with a certified translation official declaration, which will support and ensure its legal validity in your country of choice.
Official Marriage Certificate Translation
At Certified Translation, our translators are experienced at providing services on a variety of document translation services. Also, many of our clients need legal translation for official documents. Also, we have thousands of expert native translators who can translate a marriage certificate. A certified marriage certificate translation assures that the certificate is intact and the translation is precise, and the notary acts as a witness that the marriage took place and that the document is official.
Certificate translation is highly focused services that require proper training to get the professional quality expected in the industry. We are very much aware of the risks associated with using untrained translators including the high probability of the message getting changed in the translation. But at Certified Translation, we specialize in expert certified translations of marriage certificates and associated documents.
Our translations can be employed for various goals such as US Citizenship and Immigration Services. We securely maintain your information and generate translated copies in a format as similar to the original as possible; also, you receive an official certificate of accuracy. We have thousands of delighted clients who have used these translations with various applications, and as always, our work is 100% guaranteed to be accepted.
Contact one of our project managers now and get a free marriage certificate translation quote!