How to Get Affordable Certified Translation
(Last Updated On: November 23, 2023)
You have discovered that U.S. Immigration will not accept your documents because the translation is not certified. A certified translation is different from a regular translation. Now you need to find an accredited translator. So how do you go about getting an affordable certified translation?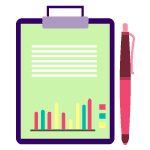 Where to Get Affordable Certified Translation
You can look on Google, type "affordable certified translation," and find plenty of companies. To be sure that you'll be able to get precisely what you need from the companies shown, include this information in your search: Language Type and legal document type.
You can also look at the American Translators Association website. They provide a comprehensive list of translation agencies. Search directories work well, too, as some websites offer a directory of businesses by category. ATA certification is a series of examinations that a translator must complete in the language pair for which he is translating. Additionally, the types of certifications for linguists vary based on what they are testing, such as translation/interpretation skills specifically versus general language proficiency.
What to look for in a translation company
Now that you have made a list of translation companies, you have too many options. This is where it becomes a bit confusing. But don't worry. There are things you can do to help you determine which company is the best one for you. The translator must be fluent in both English and the language of the original document, personal documents, and official documents.
One thing to keep in mind is to go local. If you use Google to search for a company, it will show you results based on your location. For instance, if you need a certified translation in new York, you'll find us, although are services are available across the United States. International business transactions or adoptions might also require a certified translation of documents or complete translation. It should only be handled by a professional and excellent services provider who can provide the certification and has perfect knowledge and understanding of both languages; that is, the source language and the target language.
Some questions to ask yourself about any company you want to deal with
Is the business legit?
Determine if the service provider is credible by contacting the Better Business Bureau (BBB). Also, read customer reviews of the company.
Is the document proofread?
Translation companies providing meager rates sometimes will translate the document but do not use a separate translator to proofread for accuracy. Only human expert translators are engaged in the process of translation and proofreading.
Turnaround time?
Immigration interviews can be scheduled quickly, so be sure there is a fast turnaround time for your translation. This is because turnaround times can vary depending on the accurate translation provider.
Does the company stand behind its work?
In today's market, there are thousands of companies that offer translation or localization services. The official translation service should provide a refund if your documents are rejected by U.S. authorities or if you are not satisfied. Nothing is a more remarkable testimony to a company's high-quality translation than having them fully back their work.
But the question is that how can you be sure about any language service provider or translation service provider? Quality of services translated financial documents in the original language can make the immigration process easy for an immigrant. A certified translation is intended for official purposes when an institution requires a translation to be confirmed as complete and accurate by a certificate of accuracy. It can help to get clear on your exact requirements for your project first.
Official French to English Document Translation Services
Official French to English document translation services is often required by USCIS, businesses, and law firms in the United States. However, if you are concerned about finding a US-certified academic translation agency that will give you high-quality work at cheap rates, you may relax.
When you look around the translation industry, you'll see that the charges are excessive or the quality isn't good enough. Also, if you are looking for a specific kind of official translator or professional translator/industry expert at affordable rates, such as one registered with the American Translators Association in the United States, we can help with that. It is not easy to find Freelance translators. We must clarify that we are only providing translation job for documents written in another language that must be translated into English for usage in the United States.
If you are looking for cheap document translation services, cheapest translation services by a certified translator, or certified translation services, our prices are very affordable prices and high quality. We have provided thousands of satisfied clients with quality, dependable translation services. Our cheap translation services also encompass certified translation and official translation needs.
At Universal Translation Service, our affordable translation services include a dedicated Translation Project Manager who will contact you and offer you an estimate within the hour as a professional translation services business document. For your convenience, we also provide Notary Services for your translated documents. We also offer a quality technical translation. We have an ATA (American Translator's Association) certified translator. We are an ATA-accredited professional, affordable translation provider. For a reasonable quote for excellent cheap translation services or other online translation services, give us a call or contact us online.
We are professional, affordable translators who never limit the languages for translation, and we accept all formats of files for translation. Thus we make sure that the content of our English language translation is translated with absolute accuracy regardless of low rates. We have a team of qualified European translators who provide European language translations. We can also send your document for next-day delivery through FedEx or via Email.
Accurate Translation Services
With our accurate translation services, high-quality, experienced translators or native translators will carry out the document translation services. It will include an attestation from our online translation agency that the certified translation has been completed by a certified translator and is an accurate and online translation service of the original. These cheap certified translation services are primarily used for documents such as certificate translation (e.g., birth certificates, death certificates, legal documents, marriage certificate, notarized translation, etc.
We have many certified human translators and qualified translators who can cater to all of your affordable translation needs. We make sure that you will receive your translation in time. You get a 24-hour turnaround time, three-step quality control, the lowest price/competitive price in the industry, and a money-back guarantee. We also provide legal translations digitally. Our translation process is quite efficient. We take care of all of your certification requirements and are always there for emotional support.
We have more than 3,000 professional linguists or experienced linguists who can provide high-quality Spanish translation on time and budget. We will be able to send your translation by regular US mail within three business days. UTS offers excellent service by delivering translations at very competitive prices and fast delivery times. For the best results, every document is proofread by a second native speaker at no extra cost. We promise you error-free, accurate Greek document translation at the lowest feasible price.
The certificate of accuracy is the instrument that certifies the translation and confirms that it was done according to stringent standards. That means services cater to international standards of business and are credible. Our translators are each skilled with industry-specific translation abilities, whether it is an old anthropological text, a computer hardware installation manual, or a legal document without hidden costs. In the official language services industry, a reliable agency is like the original store.
Find Out More Our work experience evaluations combine relevant professional experience with academic institutions/educational institutions to calculate a US degree equivalent using USCIS guidelines in electronic formats with project requirements. Official translations are required by the immigration office all the time, so a no-error policy is what we abide by. Client satisfaction is our topmost priority. Once the translation has been completed, it's forwarded to quality assurance to check for errors.
Best Certified Translation Services
To begin, you may obtain answers to all of your concerns in minutes by using our online chat or live chat feature, which is accessible 24 hours a day, seven days a week. We also provide Arabic translation services. Arabic translation services from professional translators and interpreters anyplace you are in the universe.
To acquire the best certified translation services at the most suitable rates in the country, you need to be associated with our services. Universal Translation Services provides native Arabic speakers/native level speaker/Arabic translators trained explicitly in your area of expertise, as well as in translation.
UTS is also the biggest language services supplier to be completely ATA (American Translator's Association) recognized and BBB approved, ensuring that your Italian translation tasks satisfy the highest quality, pricing, and accuracy criteria. With online certified translation services, you may wonder why not just opt for online translation tools, which are for free. We also offer Portuguese translation services to suit all your needs. We are members of the ATA – American Translators Association.
If certification isn't needed, we also offer general translation services, which are sent in an editable form and are usually used for business or personal purposes. The official translation of a document means a translation that can be used for one of the following purposes: employment-based VISAs, green card applications, citizenship applications, marriage-based applications, school transcripts, etc. A very knowledgeable and dedicated team/experienced team of people Great service, reasonable price, and always on time!
We are a passionate team of account, project, business development, linguist, editors, quality assurance, and DTP managers committed to providing the best language service at the best price. Also, UTS is the most prominent language services provider to be fully ATA certified and accredited by the BBB, ensuring that all of your Italian translation tasks will always meet the most stringent standards for quality, cost, and accuracy.
This is a significant move that we are making in our commitment to establishing UTS as a high-quality and reliable service provider for certified translation services. Also, a certified translation performed by an expert translator is most efficient and has a low risk of interception by an administrator due to errors.
Certified Translators and Proofreaders
We draw from over 4,000 certified translators and proofreaders who can give the highest-quality Italian to English translation services on time and within budget. It is the only way to get the exact translation and original certificates. We also provide German translation services.
Official translations are a specific type of translation required by USCIS, schools and university applications, passport office usage, and many other official institutions. As a member, we are entitled to use the ATA logo, allowing us to set ourselves apart from our competition and help quality-conscious clients identify us as the go-to language service provider.
We have professional human linguists/Polish linguists who are skilled natives, have years of experience in the field, and work hard to aim for the precision required. We also have in-house translators. Another benefit of using in-house translators is to translate into speedy services. We believe in building long-lasting relationships, and our 95%+ customer retention rate is one of its indicators. You don't have to worry about getting the certified translator seal if you opt for online delivery.
The certification statement handed over to you with the translation packet will work as accuracy proof in front of the authorities. Customers can now choose from a wide range of skilled translation companies that provide a fully online ordering and delivery process for documents in e-file format.
Medical Interpreter
A bilingual staff member may be used if and only if formally trained. Affordable Translation Service; you can have your translation done at a special price: only $20 per page. If you need certified medical translation services, we can provide them at a special price!
How much do certified translations cost?
In 2021, hourly fees for translators in the United States will vary from $30 to $70 per hour, depending on the number of target language used, volume, turnaround time, and subject matter.
How much does a 1000 word translation cost?
The average cost per word Translated is $0.10. A standard page costs around $25 to translate, based on an average of 250 words per page or 1,500 characters, including spaces.
Can I certify my translation?
In the United States, anyone can certify a translation. The official translation certificate is a legally valid document translation to be delivered to an authority or institution in the US.
Can I notarize a document written in a foreign language?
Yes, you may notarize a document that is written in another language. The Notary certificate on the personal document, however, must be written in English.
What's the difference between a qualified interpreter and a certified medical interpreter?
The phrases "medical translator" and "medical interpreter" are sometimes used interchangeably, yet they serve distinct purposes. Medical translators, according to the Bureau of Labor Statistics, are educated to work with written documents, whereas interpreters focus on the spoken part.