07 Dec

How to Get Affordable Certified Translation

(Last Updated On: September 12, 2019)

You have just discovered that U.S. Immigration will not accept your documents because the translation is not certified. Now you need to find a certified translator. So how do you go about getting an affordable certified translation?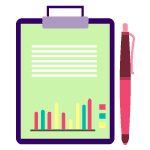 Where to Get Affordable Certified Translation
You can look on Google, just type "affordable certified translation" and you'll find plenty of companies. To be certain that you'll be able to get precisely what you need from the companies shown, include this information in your search: Language Type, and document type.
You can also look at the American Translators Association website. They provide a comprehensive list of translation agencies. Search directories work well too, as some websites provide a directory of businesses by category.
What to look for in a translation company
Now that you have made a list of translation companies, you find that you have too many options. This is where it becomes a bit confusing. But don't worry. There are things you can do to help you determine which company is the best one for you.
One thing to keep in mind is to go local. If you use Google to search for a company, it will show you results based on your location. For instance, if you need certified translation in new York, you'll find us, although are services are available across United States.
Some questions to ask yourself about any company you want to deal with
Is the business legit?
Determine if the service provider is credible by contacting the Better Business Bureau (BBB). Also read customer reviews of the company.
Is the document proofread?
Translation companies providing especially low rates sometimes will translate the document, but do not use a separate translator to proofread for accuracy.
Turnaround time?
Immigration interviews can be scheduled quickly, so be sure there is a fast turnaround time for your translation. This is because turnaround times can vary depending on the translation provider.
Does the company stand behind its work?
The translation service should provide a refund if your documents are rejected by U.S. authorities or if you yourself are not satisfied. There is nothing that is a greater testimony to a company's high quality translation than having them fully back their work.