Home
→
Translation News
→
Language Translation
→
What's the use of apostille translation services
17 Oct

What's the use of apostille translation services

(Last Updated On: October 26, 2018)

Sometimes documents which are written in a foreign language require apostille translation services.  These usually are contracts, Power of Attorney documents, Authorization of Agent and affidavits.  In most states it is legal to notarize a document written in a foreign language if the notarial wording is in English and notarized in agreement with state law.
What are apostille translation services?
Apostille translation services will validate your documents for use overseas.  Whether your intentions are to do business overseas, study abroad, move abroad you may need a certified apostille for all your translations.  Not all countries ask for a certified appostille, because only countries who are members of The Hague convention of 1961 use them.
The intent of an apostille is to make the acceptance of legal documents by certain countries easier.  If an apostle from one Hague Convention member country is attached to a person's birth certificate, marriage certificate, or other legal document, and given to another member country, no further certification or legalization is needed.
How to Obtain an Apostille
Readying your documents for international use, with translation and apostille authentication, can take a long time and be costly.  Depending on the reason for your overseas visit and where you will be going, the kinds of documents that need an apostille are vastly different.  A translation company can make the process move more quickly for you by doing a translation exactly like your original document, and making certain the documents have the correct stamps, apostles and seals that will guarantee their being accepted.
What Type of Documents Need Apostille Translation Services
Essential record documents such as birth and death certificates, marriage certificates, and documents issued by the Court, county or state must be apostilled and translated. The document needs to be apostilled in English and kept in its original form.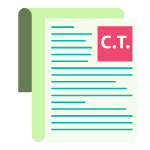 Why certified translation is a must
Coming over to the industry where translations play a major role, USCIS only accepts certified translations from foreign applicants. Documents such as birth certificates, educational certificates and marriage certificates need to be translated into English to proceed with the immigration case. Although there are several companies offering such services, you are advised to get translation solutions only from certified translation agencies.
Same is the case with marriage certificate translation. They need to be certified and translated too if needed for USCIS. Also, the translation should be accurate according to the rules of USCIS. Only then a document is accepted.
We are located in New York and provide our services worldwide no matter where you are. We welcome you to come to us for apostille translation services. We promise you that you will be highly impressed with the quality of work and will prefer coming back to us. Our company always welcomes new clients and makes sure to fulfill their translation needs at the lowest prices one can find.