Can I get certified translation services online?
(Last Updated On: August 1, 2020)
Can I get Certified Translation Services Online?
The arrival of the Internet had brought a lot of convenience to our daily lives. You can now purchase almost anything on online marketplaces. You can hire various services from a lot of different platforms. The internet has also given people a lot of options, and with these options come tons of choices as well.
While the Internet does give you a lot of options, sometimes there are people who want to capitalize on that surge. While it is easy to do legitimate transactions, there are also a growing number of those who want to scam people. On top of that, dealing with online transactions means that you cannot properly inspect a particular service or product. Much of online transactions still rely on trust, and some people will try to use this in order to get the better of some people. User reviews are a great way to vet a platform or a seller. However, scammers are also trying to circumvent this by creating dummy accounts and write falsified reviews of their services and products.
While most of these people peddle their goods and services on online selling platforms, the same strategy has also crept into the translation industry. Companies big and small are cashing in on the recent surge of demands and they are willing to this everything that is necessary in order to get on top. And by everything, I mean including dubious morals and practices.
A number of platforms nowadays offer services that are subpar from what they original market or offer. This could either be translations that are inaccurate or simply low-quality. The internet if rife with these. Sometimes, picking a particular company for a specific task feels like you are walking on a tightrope. It feels like one small error means the crumble of the entire project.
These types of companies are widespread in the internet. However, there are still some of those that are faithful to their customers and continue to offer high-quality services and projects. These companies are getting rare by the day. Either by competition or by sheer lack of clients.
See, some of these dubious translation companies usually offer their services at a relatively low rate. Some people might fall for this compromise. Pay little, and pray that the company provides a service that meets your minimum standards. Nevertheless, there are still those people and companies that will look for high-quality results without hurting their pockets.
This is where our company comes in. We are a company that specializes in translations. We provide a number of services including Certified Translation Services. This is a specialized service as it is quite different from a typical translation job.
What's The Difference?
A regular translation job only requires our workers to translate or convert our clients' documents from one language to another. This is a relatively easy job, especially for someone who is properly trained and well-skilled.
There are a handful of differences between the two. First, companies and people who provide this kind of service are required to get proper "certification" with regards to their standards and practices. This certification must be issued by an administrative body. The highest of standards are usually set by the government. However, there are a growing number of private certification agencies that are also deputized by some governments to provide such certifications. Standards may differ depending on the government or the certification body that is doing the assessment.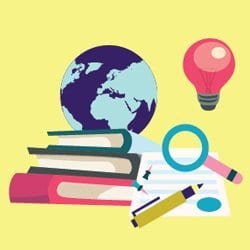 When one says certified translation service, it could also mean that the person doing that translation has a certification from. This means that have either a tertiary degree that is related to their translation work, or that they have attended training or seminars on which they receive the certification. Either way, both are signs of a professional and good translation company.
When it comes to individual certification, it varies quite a lot. One factor that determines this is the university or government agency that granted them the certification. The more reputable the university or agency is, chances are, the better the translator's performance will be. For countries like the United States, the federal government requires all translated documents to have a certain level of standard and quality. If a person's translated documents do not meet these standards, there is a high chance that their documents will be rejected. As such, it is highly advisable to seek the services of a reputable translation agency.
Fast. Accuracy. Affordable.
We pride ourselves with one of the best and fastest translation service in the industry. Our turnaround time always beats the deadline. We have perfect accuracy, and our rates are always affordable and negotiable.
We understand that time is a very valuable resource that no money can buy. Which is why we make sure that we provide our clients with the fastest turnaround time in the business. On top of that, we always beat the deadline. By doing so, we can give our clients enough time to check our final translation and that we can make necessary revision if need be.
Our company is well-known for churning out top-quality certified translation jobs. We have a near-perfect accuracy and we make sure that we keep it that way by implementing strict rules and standards. Our accuracy is always better than industry average and that we always rank on top when it comes to quality.
Finally, affordability. Our translation services are the best in the business and our prices are always friendly to the pocket. By combining these features, we are able to attract long-term clients. By making sure that they are happy with our services, they, in turn, help keep our reputation high.