Who requires certification of translation
(Last Updated On: May 16, 2023)
What is a certification of translation
A certification of translation is a statement which accompanies a translation of a document from one language into another by a professional translator which guarantees that:
They are fluent in both languages in order to ensure that the document is translated correctly.
The translation is accurate and complete
A certified translation produces a legally binding record recognized by U.S. officials, academic institutions, and courts.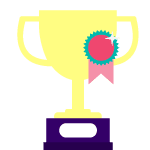 Certification of translation for immigration
As an immigrant to the United States you will be forced to handle a tangled web of U.S. lawyers, State Licensing Departments, and Customs and Immigration Officials. In most cases, the organizations with which you are dealing with look into the accuracy of the documents which you have had translated.
At this stage of the game, it is crucial that you not make any errors; it is not unheard of to wait as long as 2 years to be approved. If you have a certified translation, you are protected against a possible challenge and any disruption to the process.
Who Requires Certified Translations?
There are a whole slew of officials and others who require certified translations.
The U.S. Immigration (USCIS) does for documents like birth certificates, divorce certificates, and marriage licenses for purposes of visa, immigration and customs.
Other State and Federal Agencies such as the Passport Authority, Department of Licensing, the Department of Motor Vehicles, etc, also require certification of translation.
Academic institutions such as universities and colleges require a certified translation of diplomas or transcripts before admitting you, and lawyers too need certified translations.
Everything in life is divided between formal and casual. You wouldn't wear pjs to an office meeting, unless you are an eccentric CEO of a start-up. Even then you will have to make a positive impression on your employees and motivate them to work efficiently with your actions. In a similar way, you won't go to bed in a suit. Mixing these things do not go well in any condition. And these rules extend to all the fields. When you have to present proof of your education to a company for job, you will have to show either your original degree or its testified copy. But if you tell a friend about your degree, you won't have to present it to them to prove your claim to them.
When it comes to translation, it is of many types. When you need a translation to explain to someone what you mean in a conversation, you can take assistance from online translators. You won't have to find an accurate interpretation as long as you can get your point across. But if you are in need of an interpretation for official reasons, turning to unreliable resources is not an option. You will have to get a certification of translation as proof that the interpretation is accurate. Our qualified interpreters can provide you with the required certification of each translation.
While this kind of translation might seem like an unnecessary expense to you, it all comes down to validity. Basically, having a translation done by a third party helps to ensure that the document is not a forgery. It also has to do with process efficiency. Having any document in the reviewer's native language reduces administrative time, and thus making for quicker processing.