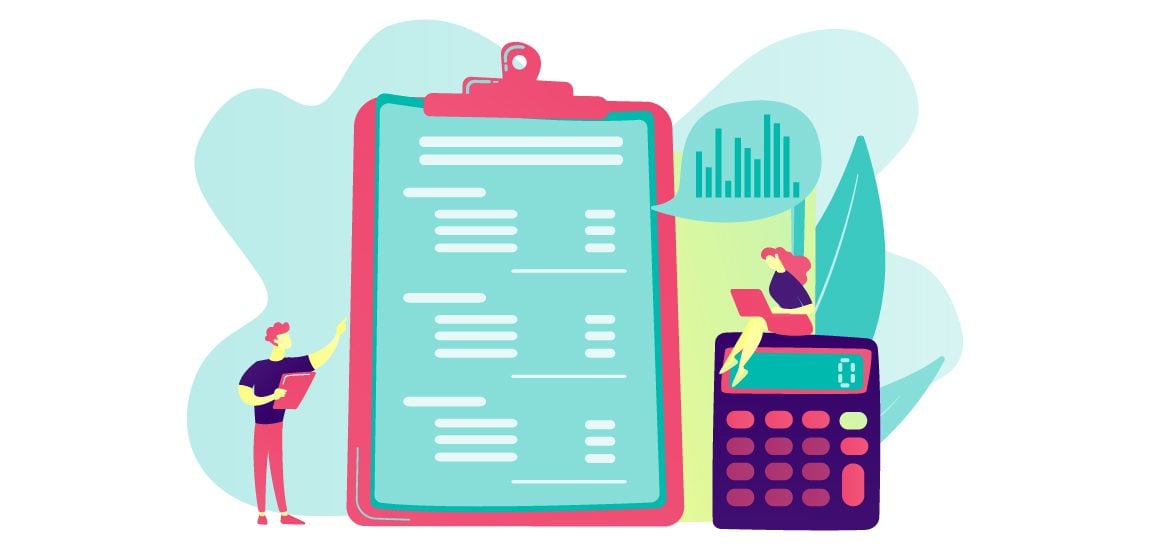 Certified Bank Statement Translations, What to Get?
(Last Updated On: August 11, 2021)
Do you want to get into your dream university abroad and in the admission process they're asking for a certified translation copy of your bank statement? And you do not have any idea what's that no need to worry we got your back and in this article you will get to know what is bank statement is and how to get its certified translation copy easily. Other than that if you read the whole article there will be a free tip on how to maintain your bank statement (Yes that's the bonus).
Or if you need a certified translation copy of your bank statement for any other purpose than getting animation in your dream university still this is a complete guide for you on how to get a certified translation copy of your bank statement and tips for you to avoid the most common mistakes when handing over your translation project. So let's find the best bank statement translation services for you at an attractive price.
What is a bank statement?
A bank statement is a monthly document issued by your financial institution. You can see all of the revenue and spending activity associated with the account on a bank statement. It is a summary of your transactions for the whole month in a compiled form. Understanding your bank statement can help you have a better understanding of your spending habits and make more informed financial decisions.
Let's look at what a bank statement contains and how it might offer you a thorough picture of your finances. It contains the bank account number, account holder's name, address, the time of the bank statement, and bank information. But if you need a translation of a Bank statement you might need it for any official work in another state with a different official language. There is a wide range of usage of bank statements.
Why do you need a Bank statement?
The bank statements can be used for various purposes. Some of them are as following
Taxes
Loans
Mortgage
Visa application
Track of your financial matters
Renting any apartment etc.
Now the question arises why do you need certified bank statement translation? You will need it when you are applying for immigration or applying for any university abroad then you might need a translation of the bank statement. In this case, you can take the services of any of the translation agencies near you for the translation of bank statements.
As a Bank statement is an Official financial document so you need official translations for this kind of documents by qualified translators. Unlike personal documents, you cannot translate your bank statement by yourself because it needs certification of the document and certification letter as well which any professional translator can provide. It is a certificate of accuracy proof so expert linguists are required. Many translation companies are providing affordable pricing structure
What is a certified translation?
We are unable to use several official papers in their original format. As a result, certified copies of these original documents are required for several reasons. This copy is legitimate since it bears a seal of approval, which is an indication of relative authority. Documents that have been certified frequently have a temporal limit on their validity.
It is referred to in the document or by a reasonable period. Legal documents, certificates, Translation of Bank statements, marriage licenses, and other documents can all be certified. The legitimacy of documents must meet a variety of criteria. It is also proof of professional translation services for governmental departments. Creating such documents does not come at a high cost.
It's utilized in offices, legal work, and any other official activity for a variety of reasons. The primary objective of document translation copies by any professional translation company is to protect original documents and accurate translations. We cannot entrust our original documents, especially official documents such as identification cards, birth and death certificates, bank statements, and so on, to just anybody. Translation cost for certified translation is Lil bit higher than the usual translation cost for the regular translation.
Types of documents for certified translation
There is a range of documents but the following are few common types of certified documents:
Personal documents
Official documents
Medical documents
Original document
Birth certificate translation
Bank statement translation
Green card applications
Police records
Legal translation of legal documents
Translation business documents
Online application form for universities
Citizenship applications
Admission letter
Medical records
Different countries have different systems for official document translation, however, anyone in the United States of America can make a certified copy of an original document such as a bank statement. But for the certification statement following are the things that you need in your document.
Your translator must be qualified because you need to put the proof of his qualification.
A statement that is proof of the accuracy of the translation of the document.
Translator's name.
Translator signature.
Date of translation.
These are a few things that are essential in their certification statement. Other than that ATA has given proper farm at four document certification. Some documents required certified translation but some documents need notarization. And to get certified translation services in the USA all you need is your bank statement.
Essentials for choosing the best Certified translation services
For various types of documents, there are many types of translation services available.
Because legal translation differs from other types of translation, an inexperienced translator will be unable to provide accurate results and maybe result in bad translation.
ATA – American Translators Association certified translators
Make sure that the translation service you are choosing is providing services according to the ATA format for accepted translations. ATA-approved companies work according to their given immigration translation requirements.
Most importantly only authorized translation agency can provide excellent certified translation services.
Native translators
Native language translators are always preferred over other translators, especially for complex documents. For common documents, any good translator can work but for official documents always prefer native translators. The natural lingual skills of these translators make exact translation an achievable task. This is a basic requirement of the language-translation process.
Professional level of service
Always choose a company with a professional level of services from their customer services to delivery times, from their file format to top-notch quality translation services.
Professional linguists in both languages
In the translation process, lingual skills for both languages of pair language are required. That's why most of the good companies' hand over translation projects to two translators (natives of both languages). For example, your translation pair is English and Spanish. Then your project should be given to one of the Spanish translators and English translators.
Lowest prices
Don't go for the lowest prices always find good quality work at affordable prices. And translation cost is not too much.
Excellent standards for quality
Because the USCIS has a high standard, translating immigration documentation is the most difficult. However, the USCIS will not reject your application unless the translation is of exceptional quality. With any high-quality translation service, you may say no to rejection. The translators, editors, and proofreaders on the team must have a lot of experience working with USCIS criteria.