Certified Translations Hong Kong
(Last Updated On: May 30, 2021)
Are you a graduate planning to study abroad? Do you want to continue your further higher education in foreign countries? If yes then you must have a look at this article.
There are a lot of countries that you can consider such as the US, UK or Canada, but we would suggest you, a study in Hong Kong. Well, Hong Kong is the special administrative region of China. Moreover, it has a great and unique environment for students to enjoy an enriching experience.
But studying abroad is not that easy, there are several things that you need to do before applying for any university. One of the most important and main things that you need to have is a Certified Translation of all your required documents. You might wonder what certified translation is, right? Don't worry at all; here we will figure out what it is and what's the process of Certified Translation in Hong Kong. So let's start!
What is Certified Translation?
A Certified Translation is something that fulfills the requirement of a country. It is used for some formal procedures along with the translator accepting responsibility for its accuracy. The requirements of a certified translation vary widely from country to country.
Some countries accept only State-appointed translators for such translation, while other countries accept any translation that is done by a competent bilingual person. On the other hand, there are some countries other than the above-discussed countries, where such translation can be carried out by any professional translator. But the translator must have the membership of a specific translation association or professional language skills. Also check out our new post on Certified Translation Belgium.
Along with that a certification statement is required whether the translator translates or reviewed the certified transition of documents. Additionally, a certification statement must have the following information in it:
A statement of the translator's qualification.

A statement that claims the correctness and accuracy of the document.

Identification of translated documents and language.

The translator's name, signature, and date.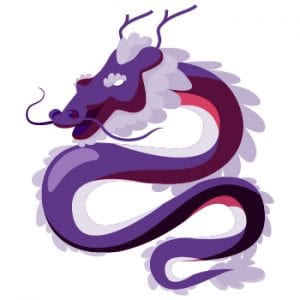 When and where do you need and utilize certified translation services?
Certified Translation serves when you need to submit documents written in a foreign language for a regulatory agency, a court of law, an immigration service agency, or an educational institution.
It utilizes for legal purposes such as college application, business dealing, or immigration. Here are some of the examples of documents that will clear you what types of documents need certified translation.
Official documents for visa application
Certificate or documents for educational institutes
Legal documents for court cases or notices.
Overseas marriage certificates
License for driving, passport, or visas
Birth Certificate
Bank statements
Financial reports
Medical Documents
Criminal records certificates etc.
How does certification of translation work?
A certified translation should be directly translated from the source document. It includes each and everything even the commas, dashes, seals, stamps, or even the signatures that are in the source document. The certified translation should be the exact copy of the source document. If the translation skips something, even a small dash it will get a "not legible" mark in the end.
In fact, a certified translation should be the exact visual copy of the source document. Every marking should be a replicate in it. It must have the following documents.
The original document
The translated document
A certified accuracy statement that affirms completeness and correctness.
Now you are pretty much aware of the certified translation, let's discuss the certification process in Hong Kong.
Certified Translation for Hong Kong
The United Kingdom was the one that occupies Hong Kong during the First Opium War in 1841 and the Treaty of Nanking announced it as a British crown province in 1843. The British province offered shelter for some, Chinese escaping from the Chinese Civil War from 1927 to 1949, and the socialist People's Republic of China which emerged from thereon. In 1997, sovereignty gave to the People's Republic of China.
The United Kingdom was the one that occupies Hong Kong during the First Opium War in 1841 and the Treaty of Nanking announced it as a British crown province in 1843. The British province offered shelter for some, Chinese escaping from the Chinese Civil War from 1927 to 1949, and the socialist People's Republic of China which emerged from thereon. In 1997, sovereignty gave to the People's Republic of China.
Hong Kong has since been a Chinese special administrative zone that holds an unregulated economy and higher level of inner self-sufficiency. The most populated zones are the Kowloon Peninsula and the north of Hong Kong Island. Some narrow straits are separate these areas from Victoria Harbour. The new domains incorporate the previous backwoods toward the north of Kowloon, which represents the biggest territory in Hong Kong, and a large portion of Hong Kong's 263 islands. Hong Kong's biggest island is Lantau Island, found near Hong Kong International Airport on Chek Lap Kok Island.
What is the process of certified translation in Hong Kong?
If you are submitting Non-Chinese or Non-English documents to apply in Hong Kong, you just need to translate your original documents in the Chinese language. A certified translation in Hong Kong can be done by the Hong Kong translation office that will provide you Chinese translation of your document with the ATA-Certified Translator Seal on it.
You can get your certified translated documents by applying online. Many websites are offering their best-certified translation services in the best possible minimal time. They provide professional translation services such as Commercial Translation services, medical translation, financial translation, marketing translation services, and many more exceptional translations.
Let's have a look at the whole process of it.
The Process
The very first step that you need to do is to submit your application documents. You can email your documents to the company or organization, from which you getting your services. They don't require original documents; you can just simply send them a scanned picture or copies of the document.
After that, the company will analyze your document and will contact you within 2 to 3 days to further proceed with the process. Then will let you know about the cost and the time. Then the company will give you their bank information to continue with the payment process.
Once the payment will be done the company will translate your documents within 1-2 days. In the end, they will email you to check the whole document. Finally, after your approval, they will print out the translation, certified your document by ATA-Certified Translator seal, and will send it to you by Courier.
We have sorted out some of the websites for you so that you can save your time, and have an idea of their services.
https://www.orangetranslations.com/certified-translation/hong-kong/
https://www.asaptranslation.com.hk/
https://www.panoramalanguages.com/en/translation-services-hong-kong/
Certified Translations
Or you can always choose us. We provide all kinds of certified translations for your degrees, academic transcripts, birth certificates, marriage certificates, divorce decree, and several other documents. Our services are available 24/7. You can also get quotes for your project instantly. For all your queries, you can also send us a message via live chat.
There are a lot more websites, you can check them out. The online certified translation services, is the best option, as they have a proper translation team as well as expert translators to give an accurate translation within just 3 to 4 days.
Now if you are in the USA, UK, and Germany or where ever you are; all you need to do is translate your documents into the Chinese language and it's just a click away.
Conclusion
So, you are well aware of all the important information about the Certified translated document. Now you can apply for whatever university in Hong Kong you want. What are you waiting for, go for it!