Certified Translations Services English To Spanish NYC
(Last Updated On: November 18, 2020)
Certified Translation:
When it comes to searching for a certified translator, the internet is loaded with multiple options. Of course, the abundance of services, certified translators, and service providers we can get with just a click has made our lives easier. But here's the thing, finding a certified translator or certified translation services English to Spanish NYC isn't a piece of cake. For one thing, there is no shortage of talented people in New York, even in your surrounding area, and with professional translation services in demand, there is no way to determine their authenticity without utilizing their expertise. And secondly, document translation services are not always cheap so you have to be even more careful in making your decision. At this point, you might be wondering, " Will I ever be able to find a professional Spanish translator in New York?". Well, the good news is, you sure can, and the list below is going to help you get in touch with the best Translation NYC agencies.
Assess Your Requirements
Shopping in New York is super exciting. But buying legal translation services from a translation agency is not as same as buying a new tee from Walmart. Translation companies can serve you better if you are clear about your requirements. For instance, the kind of document translation you need, a simple document is different from a residency application or a death certificate. What's the official value of the given document, how much you can spend on it, and where you are going to use it. If you need a legal translator for Spanish translation services, chances are, you have legal documents. With that cleared up, you now have a better idea of the situation and also the direction in which you should look for. You can now ask for a quote form and fill in your requirements to see where you are standing.
Start Your Search
Now searching for document translation services in NYC is possible through two options, either online or through offices. Video translations and website localization services are rather easily accessible online but speaking of personal documents such as a birth certificate or legal documents of other kinds, you'd definitely want to make sure that you are going with the right choice. Hence, visiting translation company offices can give you the assurance you need, especially if they offer ATA certified translations. They can guarantee privacy, you can see the level of their professionalism through their setup, their staff, and their dealings. And another good way is to check out their website and see if they have enough satisfied clients. Some companies even advertise their approval rate at USCIS by labeling their services as approved translation services but it's always better to check their reviews on the internet.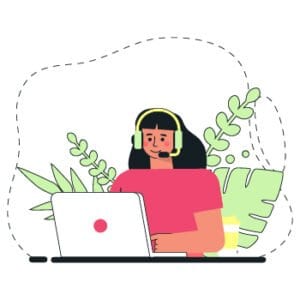 Weigh Your Options
Once you are done with the search for accurate translations and received quotes from your top picks, it's time now to go with the best one. And keep in mind that this includes a lot of things. Prices, quality, consistent reputation, track record, diversity, expertise, list of universal translation services, customer service, and turnaround time, all go hand in hand. In the United States, some companies charge additional fees for business documents, others have a skilled team specialized in certain languages, and they might charge differently for a multilingual translation, so make sure you have checked all the boxes before finally making the purchase.
Be As Clear As Possible
Remember the times you went to a store in Manhattan NY and the shopkeeper couldn't understand your requirement because he spoke a different language, well, with Spanish language translation, you have to be cautious. Speak to a professional translator, tell them about the importance of the original document and its contents such as license translation. If you are going with notarized translation, ask them if they have contact in the Notary Public. If you have your marriage certificate that you need to get translated, make sure the spellings are correct, the dates are not messed up. And if you are opting for advertisement translation, it is crucial that the translation depicts the same message as the original document, website, post, or page.
This is also a good way to know the ability of the translator, a qualified translator will be more than cooperative with you. They understand the requisites associated with translation services NYC.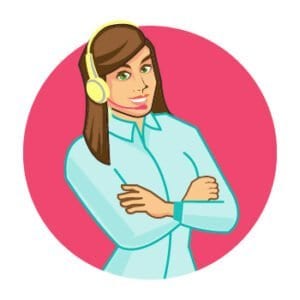 Insist On Quality
No matter what type of services you are looking for, standards for quality must never be compromised. An excellent Spanish translator will have nothing but pride for the accurate translation services he provides. This is what a certified translator sells, quality translation. Of course, pricing is pivotal but in some cases, your fate depends on certified translation services like when you are at the immigration services or at the edge of making a colossal business advancement. Whether you need Spanish into English or English into Spanish, professional document translation, or Spanish website translation, language services providers are only best for you if they put quality first. Most companies understand that quality can help them get more work from government agencies and even consulate general.
Choose Your Delivery Service
You can ask a translation company to send the translated documents via mail, you can even ask for a certificate of accuracy along with the official translations. A Spanish translator can do that for you too. But if it's ok to accept a scanned copy of your birth certificate translation, language services providers can do that for you as well. You can send reports and files for translations to a Spanish translation team too if you don't want to entrust a single person for the job. You can even contact a translation agency which has an experienced Spanish translator at their disposal, and who is up for premiere services.
A rapid turnaround can really accelerate things so express delivery is a good choice when you are short on time.
Now that you have read the list above, we are confident that you'll be able to find a certified translator in Brooklyn. We know that finding Spanish Translation services for both Spanish to English And English into Spanish will not be a problem for you anymore.