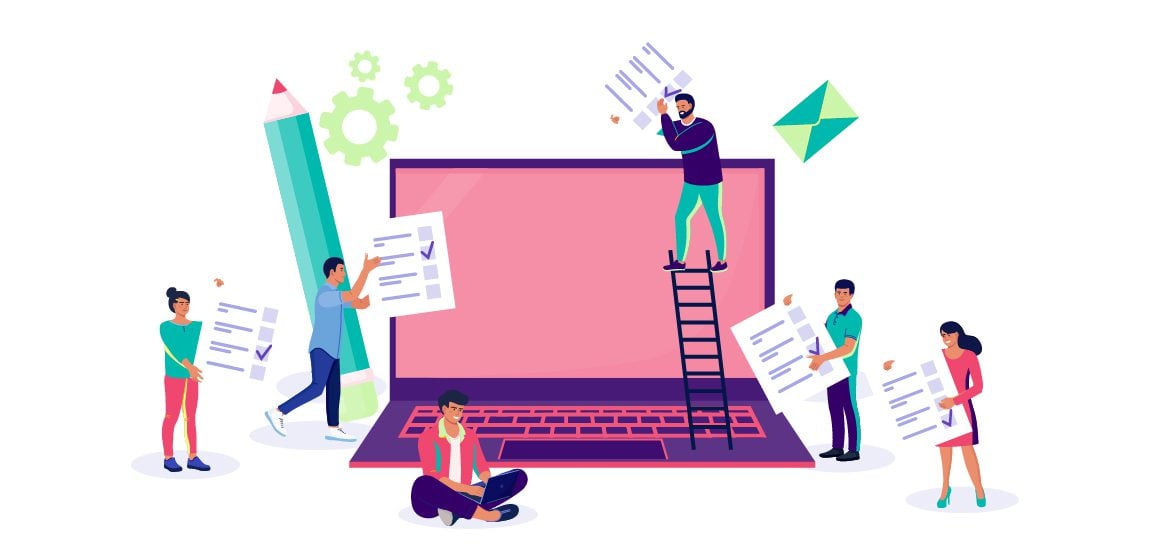 Checklist Contracts Legal Translations
(Last Updated On: May 18, 2023)
Signing a contract with international partners can open up a lot of opportunities for your business but all the parties must understand the legal document. For this, you will need to get a legal translation of your contract so that everyone can understand the details of the contract. The field of legal translation services is very diverse as it serves a variety of needs of people in different sectors.
You may even need to get certified translations of your documents as well. Whether you're planning a business deal internationally or you're marrying abroad, translating your legal documents should be your priority. These documents will be very sensitive and therefore accurate translations are a necessity for them.
Any mistakes in the legal translation of your contract can delay the process of its acceptance. This is why you should be careful when getting translation services. If you need help in getting legal translation services for your contract, this guide will provide all the information you need to know. So, let's begin!
What are contracts legal translations?
Contracts are the legal documents that outline the terms of an agreement between two parties. As the name indicates, contract legal translation means that your contract will be translated from one language to another. This service is very specific in the diverse field of legal translation services.
If a person who is handling a business or trading aims to sign a contract, he/she should provide an accurate legal translation of the written contract to the consumers. Getting these services is very important as it confuses later on if any one of the two parties misunderstands the terms. You should get these services only from professional legal translation companies.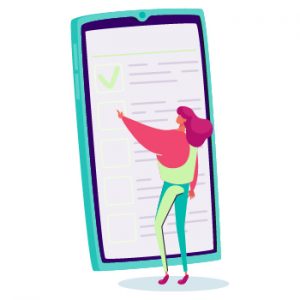 There are many options available online where legal translators offer their services at affordable rates. You can avail any one of them. In the field of business, negotiating with a translator for language assistance is a necessity.
With the aid of a legal translator, you can sign all the agreements without the stress of the language barrier. Different countries have different legal systems and therefore you should take any step or your legal contract according to your target language or the native legal system.
Checklist Contracts Legal Translations
For different translation agencies, there are different steps through which you can get translation services. Many people are aware of the procedure of getting contract legal translations but if you are a new one, don't panic. Here, we are about a checklist of the important steps that you'll need to follow to get your contracts legal translations. So, let's start without any delay!
Look for a legal translation company
The first thing that gives your translation a good shape is a good translation agency. It is your first step as well. There are multiple options available for online and offline services. You can choose a suitable company that provides high-quality legal translation services at affordable prices. To know whether a specific agency is excellent in its service or not, you can read their comments and feedback section.
From their ranking and feedbacks, you'll have an idea about their work. Get your work from a translation agency rather than a freelance translator because translation companies contain a team of a translator that can provide you efficient services. Furthermore, agencies have more experience in contract legal translations.
Make a copy of your legal contract
Legal contracts are sensitive to handle so make sure you're not giving the original document to the translator. Make a copy of your legal contract and hand it over to your translator. The accurate translation of contracts will help you in your business deals therefore you should follow this translation process accurately.
Mention the details
After selecting a suitable translation agency and making a copy of your documentation, your next step is to send them to your relevant translator. Prefer sending your requirements through email. Make sure to mention everything in detail such as any specific formatting style, or additional demands. This will help the translator in providing exact legal contract translation services.
Affordable Prices
Before handing over your contract for translation, make sure you have checked the price of the translation services. Make a deal with the translator and agree on it to avoid any confusion later on. If your translation has clauses in it, it can create challenges for the translator. So, make sure to choose a rate that is fair to the services of the translator.
Select deadline
Now you should select a suitable date and time with your translator. If you need an official document translation for submission to a court or government agency, you should take the translation services about a week before the submission date.
This will save you in case your contract needs revision or proofreading. Give about two days to your translator so that he can properly translate your document from a foreign language to your target language.
Get your translation
Lastly, you can get your translation from the legal expertise on the decided date. Do not bother the translator or the translation agency before the deadline. It can annoy them. When you get your translation, make sure to check everything.
The aim of translation agencies should be that the client's needs are satisfied. Only a translator with experience can provide accurate services that satisfy the requirements of the clients. The legal agreements will be checked by the attorneys so should make sure to get your translation services from suitable sources.
What makes a good contract legal translation?
Many translation agencies are working to offer high-quality translation services but you should make sure that you are taking help from a company that is trusted by leading law firms. It is because your business will require legal involvement.
If this is your first-time getting contract legal translations, these are few tips that will indicate that your translation is accurate and efficient. More precisely, these are the points that make a good contract legal translation:
Proofread the document and check if the legal terminology is handled properly or not. Every detail should be translated from word to word.
Many translators specialize in a certain industry, branch, or field. You should make sure that you are getting contract legal translation services from a professional translator who is an expert in your target language.
The formatting of your document should be accurate and it should satisfy the requirements of a law firm. You can mention your desired formatting style while giving details of the document.
If your translation is done by a native translator, you should rest assure because a native speaker has much more grip in his native language than any other person. Further, someone who is a professional in the legal field and has a deep understanding of subject matter terms will be able to provide you your exact requirements.
The goal of a contract legal translation is to make sure both parties fully understand the details of the document. If this goal is accomplished, then it means that your translation is a good one.
The importance of Legal translation
When someone hires a translator or translation agency for a legal translation procedure, it is extremely important to be able to depend on a reliable outcome. If the translation isn't accurate enough it can have legal consequences. An improperly translated document can directly affect people's rights.
The foreign language translation of your contract should be properly done. Legal document translation is highly valuable for business companies. Legal translation also becomes useful when materials that have been previously translated require updating.
It is common to send the clients two versions of the document, one with track changes and another clean version. This way, the clients see exactly what has been changed and can compare it with the original translation.