What is the difference between UK and US certified translation?
(Last Updated On: November 24, 2023)
A US certified translation is a translation that is followed by a signed statement attesting that the translation is accurate and complete to the best of the translator's knowledge and ability. Any translation company or translator may "certify" a translation.
Why is US certified translation different from a UK one?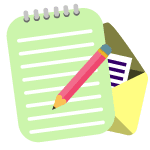 Are immigration rules different?
There are different reasons why people get a translation certified. It is important when a document is needed for official purposes, for instance when you need to use it for immigration in United States. The documents that are usually translated for USCIS are birth certificates, marriage certificates, divorce certificates, diplomas and degrees, etc.
The UK and the US have a slight different perspective when it comes to translation. Let's take a look at certified translations in UK and USA to know the difference between them.
UK certified translations
In the UK, a certified translation is the translation of a certificate of marriage, birth, immigration document for an official purpose. It is usually translated by a translation agency in conjunction with an accredited translator or an accredited professional translator who attests that the translation is complete and accurate and signs and stamps the translation.
In the UK, there is no such thing as a sworn translator because there is no official body regulating the authorization to certify. Though the translator or the translation company must be members of the Institute of Translation and Interpreting.
United States certified translations
In United States there are no rules in regards to who can provide a certified translation. There are many translation associations in the United States like The American Translators Association (ATA), although it is not necessary to be certified or licensed in order to provide a certified translation for official use in the United States.
While there is no major difference between UK and US certified translation, the small difference between them makes a US one to be rejected by the UK immigration offices.
A translation made for the UK may differ from that of the US by a negligible amount, but this negligible amount can prove to be a nuisance of immense regard once there is a mishap in both of the translations at the immigration offices because each of the offices has the authority to reject the other's certified translation.
In such cases, the client needs to be aware of such potential conditions which can prove to be a daunting experience once you follow through with it. Fortunately, we are here to save you from such troubles. We have experts who are experienced in their field and are aware of the requirements of the legal departments of different countries, which is why we can assure you that such mishaps would not be part of your experience with us.
We are providing quality US certified translations which are guaranteed to be accepted by the immigration offices without a hint of doubt.