What documents does one need for immigration in USA
(Last Updated On: November 24, 2023)
Do you need information on "Civil Documents for Immigration Visa"? Read up! Certified Translations has compiled the following is the list of documents one needs for immigration in USA.
Documents needed for immigration in USA
Anyone dealing with immigration in USA should contact an immigration lawyer or the closest USCIS office in order to get informed about the documents needed for immigration. We have compiled a list of documents that need to be submitted when dealing with immigration in the US.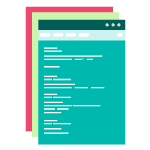 Birth Certificates
You have to provide birth certificates for all the children under age 21 even if they are not immigrating right now! You also have to mention if any of your children passed away and provide certificates of death while submitting immigration documents. If any of the children are adopted then you have to provide an adoption certificate or decree.
Court And Prison Records
If you been to a prison or been a part of any court proceedings then you have to present records for that as well.
Deportation Documentation
You have to submit the form I- 212 if you have ever been deported from the United States.
Marriage Certificate
You have to submit a marriage certificate if you are married. If husband and wife are both applying then you will only submit one copy of marriage certificate for the system.
Prior Marriage Termination Documentation
If you have been previously married but are now single, then you will submit marriage annulment documentation copies.
Military Records
You will submit copies of your military records if have ever been in military service.
Police Certificates
If you have ever been in Police records then you have to submit a copy of the police records.
Petitioner Documents
Certified Translations says that if you are submitting a petition for a family member then you will submit the IR-5 form for the parent of a US citizen how is above 21 years of age and F4 for siblings of a citizen of the United States.
• You will submit a certified copy or original document of the birth certificate.
• A certified copy of the original document of the petitioner's marriage certificate.
Photocopy Of Valid Passport Biographic Data Page
You will submit a copy of the biographic data page of the passport but do not send your original passport to National Visa Center for immigration in the USA.
Custody Documentation
The parents with adopted children should follow these points;
• A certified copy of the adoption letter or decree.
• If the legal custody was prior to the adoption then a copy of the custody documents.
• A statement that provides the complete record of where the child has lived with his parents.
• If the child was adopted while aged 16 or 17 years, evidence that the child was adopted together with, or subsequent to the adoption of, a natural sibling under age of 16 by the same adoptive parents.
Photographs
You will submit two photographs with your application.The photograph will have to be glued or stapled on the upper- left side of the Form DS- 230 Part I (Immigration Application Visa). Keep the staples as far from the face as possible.
These are the requirements that you need to understand in order to ensure that you submit the documents in the right manner. These may not be all the documents as there could be special requirements which one has to keep in mind. The local USCIS office will need to be consulted in order to see if your case would have any special requirements when it comes to immigration in USA .
Another thing to note is that if your personal documents are written in any other language than English, a certified translation for each needs to be submitted along with a copy of the original document. If you need translation is a rush, Certified Translation is here 24/7!