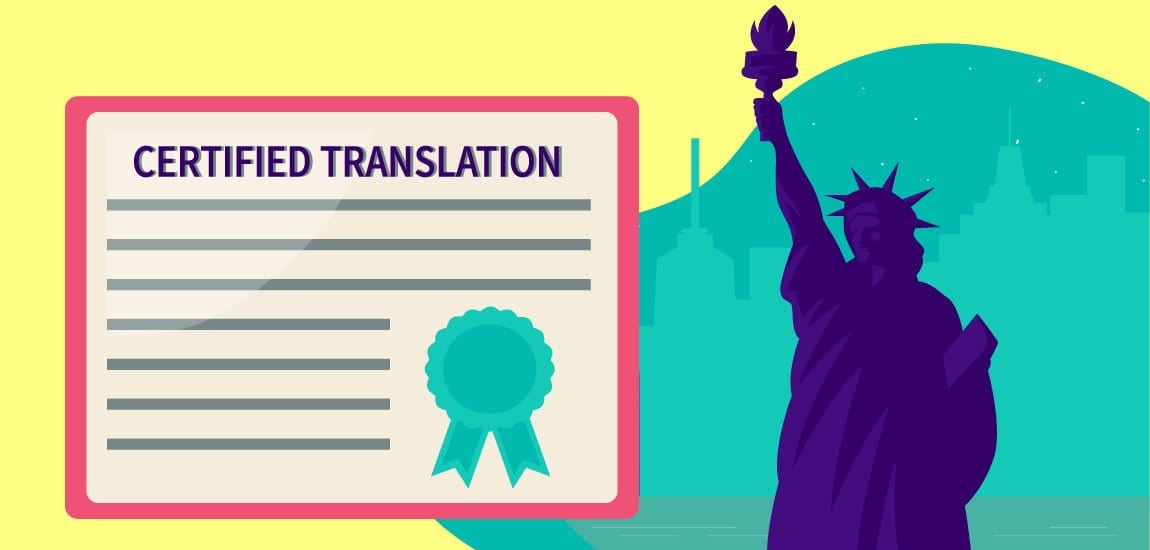 How to Get Certified Translation Services NYC
(Last Updated On: July 27, 2020)
Many people dream of living in a big city. They want to be able to go to the movies every weekend. They want to stand on their roof and see the lights at night of the whole city. But the problem with romanticizing everything is that reality ends up being disappointing. Living in a big city is less about having fun and enjoying the little moments and more about struggling to pay the bills and selecting one service provider from hundreds of options. Every big company targets urban areas, which is why they all end up competing in big cities. This can be confusing for customers who just want to get quality services.
There is something about NYC that cannot be explained into words. Even if you have never been there, you must have seen plenty of New York sights in movies and TV shows. This is how you also know that Christmas is the time when the city looks the prettiest. It can get pretty cold in NYC during that time of the year. But along with beautiful buildings and museums, the city is also home to a lot of immigrants and foreign nationals.
Currently, there are thousands of people living in NYC whose cases are still pending approval. Many people apply for immigration every year while being in NYC. It can be useful to spend some time in a city before you decide to move there. It can also be helpful in figuring out the kind of money you will need to live in that place. From subways to street signs and restaurants, every city has its own unique features that it does not share with other locations. By staying in NYC for some time, you can learn all about it and its various systems.
Certified Translation in NYC:
If you are planning on applying for immigration or for university admission, you will need a certified translation of your official documents. You must have your birth certificate and degree documents with you so you can get them translated. But there are plenty of options in NYC when it comes to getting translation services. It is a safe haven for translators because of the high demand. But as a result, customers often get confused about who to trust when it comes to getting their records translated. Some people ask their friends and family for suggestions. But if any of your loved ones have not lived in NYC in their lives, they will not be able to provide you with useful suggestions.
However, with a little research, you can find the right agency to help you out with your linguistic problem. You can read the reviews left on their websites and compare rates to figure out which is the best company to trust.
How to Get Certified Translation Services in NYC? Explained.
Are you in the best city in the world, but you can't find a way to get certified translation? Well, you are in luck because you are about to find out the solution to your linguistic problem. By following these simple steps, you can get certified translation services in NYC pretty easily:
Step One:
Find a reliable agency. This may seem like an obvious thing, but a lot of people don't realize the benefits of finding the right company. When there are a lot of options in front of you, it can be difficult to make the right call. But by comparing the facilities they are offering their clients, you can find out which one is the best company. This will help you in finalizing one name and then relying on them for the solution to your linguistic problems.
Step Two:
Go to the website of the agency and upload your document on the 'get a free quote' page. After uploading the document, you will be asked a bunch of questions related to it. Your answers will help the linguistic expert in the completion of the job. You can also add a deadline if this point.
Step Three:
When you enter hit on the free quote page after putting all of the details related to your document, you will be shown the final bill you will have to pay if you go ahead with the order. If you are okay with the amount displayed on your screen, then you can give them the go-ahead to start working on your project. When they finish the project, they will hand it over to you along with the signed statement of the translator.
If you find any missing portions or mistakes, you can ask the agency for a revision. They will gladly provide you with the service you require. Once everything is according to your requirements, you can leave your feedback and use your document for whatever reason you want. Whether you are applying for immigration or university admission, the whole process will become a lot simpler once you get the certified translation of your important documents.
There is a lot that can still be said about New York City. Its charm is never going to fade away anytime soon. But there are also a few harsh truths about the city that people need to accept. It is a safe haven for big companies, but their presence ends up confusing the consumers. People who have troubling choosing between two options can turn to the internet and gets its help in figuring out which translation agency is the best.