How To Get A Police Clearance Certificate Translation?
(Last Updated On: July 27, 2020)
Your friends and family don't ask for proof every time you tell them something. If you get a promotion at your office, you won't have to bring written proof of that for your friends to believe you. They will not question whatever you tell them because they know you. The longer someone knows you, the more likely they are to trust you. But no one has that kind of relationship with the whole world. You can't say that you were a gold medalist in your university during a job interview and expect the interviewer to believe you. They will need to see proof of your accomplishment.
What is a Police Clearance Certificate?
In their dealings with authority, individuals have to present proof of everything from their birth to their criminal record. When the police conduct a background check to identify any criminal record an individual might have, they issue a clearance certificate to the applicant. The certificate acts as proof that the applicant did not engage in any criminal acts. Sometimes, the document is issued by the state after the police complete the background check. It varies from one country to the next. It also relies on the authority to whom the applicant submitted their request.
The time required to get a police clearance certificate or PCC also varies from country to country. The document itself looks different everywhere. But as long as the applicants have no criminal record, their PCC will state that fact and helps them in getting citizenship or a job in a foreign country.
When an applicant requests the issuance of their PCC, they have to prove their identity either through fingerprints or personal documents. In most cases, the police may charge a small fee for conducting a background check.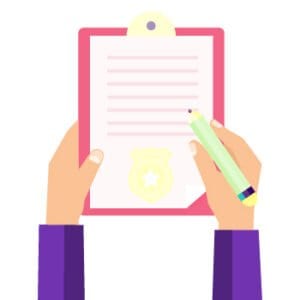 When is it Needed?
People require a PCC for different reasons. If someone is applying for a position that requires them to have police clearance, then they will have to show the certificate to become eligible for the job. Sometimes, a job may not require any clearance, but the employer might ask the applicant for their PCC. Other times when people have to submit proof of their clean background is when they are applying for a visa or immigration.
But the thing about records and certificates is that they are always issued in the official language of a country, which is why they won't be valid in some other place. However, when people are applying for immigration, they have to submit the certificate to foreign authorities. In such a situation, the only solution is getting an accurate translation of the certificate.
Police Clearance Certificate Translation:
If you have never had to get a document translated before, then you wouldn't know this, but every file that you have to submit to foreign authorities must come with certification. In other words, no immigration authority will accept a document if it is not accompanied by its certified translation. When you are about to get your PCC translated, remember that it must also come with a certification. That is the only way the translation will be considered reliable by the authorities.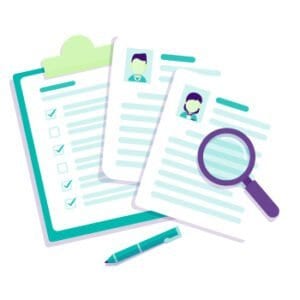 How to Get a Police Clearance Certificate Translation?
For first-timers, the language industry can be confusing. There are so many options, which is why they will have trouble figuring out who to trust. Here's how you can get an accurate translation of your PCC:
Start by looking up agencies that offer certified translations. It is important that you pick a reliable service provider, which is why you will have to do proper research. You can do that by reading the reviews left by the previous clients of agencies and checking their ratings on Google. You should also check whether they hire native experts or not because any good agency will know the importance of hiring the right professionals.
Once you have found a reliable service provider, you can visit their website and click the page that says get a free quote. After uploading your document and entering relevant information, you can hit enter to get a quote. If the charges are fair, then you can place your order. If they seem unfair to you, then you can pick another agency.
You will have to provide all the necessary information to the agency. You should also mention all of your requirements so they can provide you the right service. Once you place your order, an expert will start working on it. The file will be presented to you for review after they are done working on it. You can check it for errors or ask for a revision if you are not satisfied with the work. If you give the green signal, the translator will add on a separate paper that their work is accurate and then sign under their statement. This certification, along with the completed translation, will be sent to you.
After getting the certified translation of your PCC, you can easily submit your immigration application. You can submit proof of your clean background through your PCC and get the job you have always wanted. As long as you hire the right service provider, you won't have to worry about the authorities. They will be able to view your document without any problem and will approve your request after seeing your clean record. So, make the right choice when choosing an agency and you won't have to deal with any regrets later.