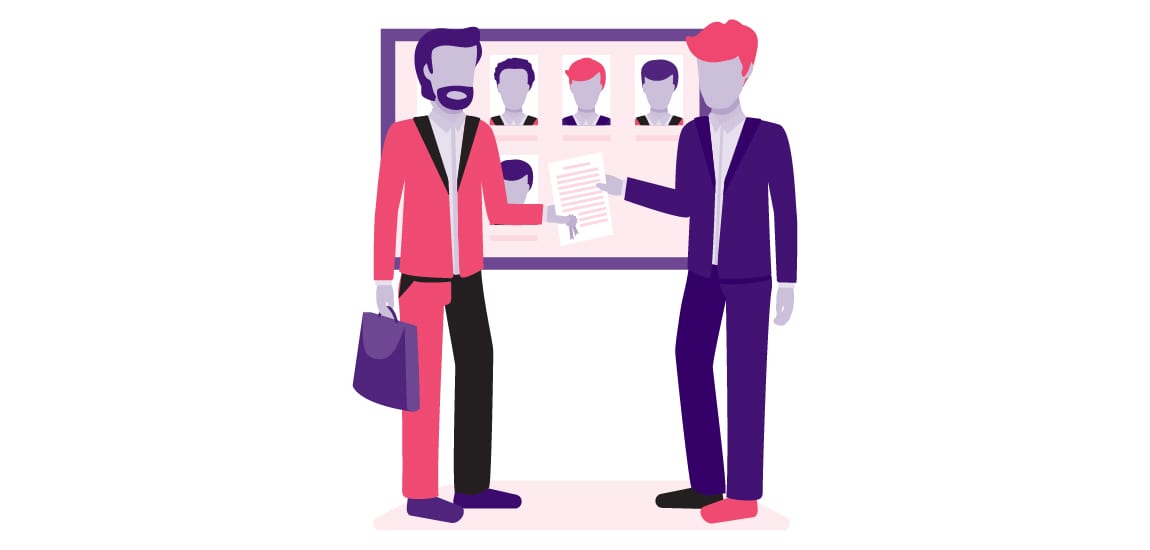 How to get a birth certificate from New York?
(Last Updated On: May 13, 2021)
Official Birth certificates are the physical evidence of a person's birth. This one-page document also includes gender, city of birth, time, date, and other similar details. It helps the concerned government to acknowledge and provide legal identity to the child born. It is one of the fundamental rights of every person to have a birth registration. Want to get a birth certificate NYC? Let us help you!
A birth certificate is issued by the process of birth registration. A birth certificate is a kind of proof of identity and proof of birth of the person at any specific place. The same is the case with original death certificates and letters of exemplification government needs them for the death record in the state. An original death certificate and letter of exemplification are proof of the death of a person.
You need copies of a death certificate on so many occasions especially at property transfer to legal heirs. These certificates are also used to claim the nationality of that specific place where the person was born. Birth records, death certificates, letters of exemplification are used to keep the population of the country on the official record.
Usually, official birth and death certificates are issued by hospitals to keep their birth records and death records in their database. You can apply easily for the letter of exemplification They provide their information to the government as well.
Rules And Regulations
Sometimes parents are natives of any other state but their children are born in any other state. So to claim the nationality of their children parents need to have a birth certificate at the time of birth or after. This is important to keep records of indexes of birth and the child can enjoy the perk of being national whenever he wants. Perks included many services like education, health care, etc. But the question is how to get a birth certificate.
In New York City, having your children registered on birth records is so easy. The same is the case with deaths. All you need to do is to call the helpline and follow simple steps for documentation.
Processing is super simple and quick. Children born in any of the five boroughs of New York City including Manhattan, Brooklyn, Staten Island, etc. can apply for a birth certificate from new york city.
Importance and uses
Like license birth certificates are also very important. Just like a tool, a birth certificate helps in fixing or avoiding many legal problems. It is not merely a piece of paper. For instance, it is required for the following purposes:
Security purposes
School admissions
Marriages
Medical aid
To avoid frauds and criminal activities
For applying for a driver's license.
It also is important in the procedure of adoption.
It provides a defense against separation from parents in the case of refugees.
Furthermore, it is required for inheritance claim or transfer processes. For the eligibility of benefits, a birth certificate is essential. If you are from Manhattan, Staten Island or Brooklyn, etc. Copies of birth certificates from New York City are going to help you in a lot of legal business.
Especially in the case of dual citizenship, you might need a birth certificate more than often. Some matters require original certificates and some only require copies of them. So get your or your children's original birth certificate as soon as possible.
Pre-adoption Birth certificate
Pre-adoption is a process where parents are not adopting that child immediately. The pre-adoption birth certificate is also very important to get. You need the person who are you willing to adopt he or she must be an adult and one of his or her direct-line descendant for the pre-adoption birth certificate.
Also, you might need your different public documents, identity documents, and legal documents. You also need some public documents, legal documents, and identity documents of the person you want to adopt. This means you need documents and lawful representatives of the other party as well for the pre-adoption birth certificate.
Pre-adoption long-form certificate
If you are looking to adopt someone permanently you will need a pre-adoption long-for certificate. You need simple documentation and identity proofs like current authentication photograph
Birth Certificate New York:
New York, is the biggest city in the United States according to the population. Around 350 babies are born in NYC daily. This means several birth certificates are required on daily basis. But not all people are aware of the whole method. Here is a brief description of the method to get a birth certificate in New York City.
How to Get A Birth Certificate NYC?
The application process is easy. If you were born after 1909, then you can easily get your certificate from the Office of Vital Records of the New York City Department of Health and Mental Hygiene. You can go to the office yourself. But thanks to the modern times.
Now it has become possible to do it online. First, you need to fill your online application form. The form requires your first and middle name, last name, mailing address, city, state/province, referral phone number, ID No., residential address, and a few more simple questions. On submitting it online, you may get your certificate within weeks.
There is a fee on applying for the certificate, you can do the transaction easily through your credit card or debit card. As it is a service provided by one of the government agencies so it charges less processing fee. It is a one-time fee. Processing of applications is super-fast in New York City.
You will get your certificate by mail. For your convenience, there are so many other agencies that provide you services of managing the whole process as a third party. As a third party, they will take your documents and deal with whole government services.
Cost
The cost of getting a birth certificate differs, depending upon the way you ordered it. If you're afraid that you need to spend a lot of money then wrong. You just need a list of documents and a very affordable fee. You can get a birth certificate via:
Walk-in orders
Mail orders
Phone or online order
In New York, if you order it online it will cost you $45 including $8 for vendor processing fee per transcription and not per copy. For a walk-in order, you will have to pay $45. Mail orders cost $30. The most reliable and affordable method is by mail. You don't need to spend a lot of money. Check this out if you're looking for a birth certificate translation.
How long does it take in NYC
The time required to get a birth certificate differs in different states of America. Usually, a birth certificate is mailed within or around three weeks after the birth of a child. Before that, the NYC Office of Vital Records does not provide any information about it.
So, there is no need for hustle or discomfort during the three weeks. But if you don't receive a birth certificate of your child within this period, call 311. They will help you with the information and status of the concerned document. You will get your form in person in few business days. Sometimes it requires additional processing time.
Birth Certificate Correction-NYC.gov
In case of any mistakes, correction is necessary. Because this information later represents your identity. Mistakes in birth certificate information may lead to many problems. But luckily there is an option of correction.
As a birth certificate is an official document so it should be error-free. All government documents like letters of exemplification, birth certificate, death certificates, certificate of authentication and marriage certificates, etc. are official proof of things so they need to be flawless. Valid-photo identification is also essential.
Reasons for rejection
Sometimes, applications for the certificate are rejected by the NYC Office of Vital Records division. The main reason for the rejection is improper or invalid ID. People sometimes fail to submit all the required identifications. When applying from a foreign country, a copy of your US passport is necessary. So it is important to check and proofread the information before sending it. In the case of denial reapply but with correct information this time.