How to get a certified translation fast?
(Last Updated On: September 28, 2021)
So, the clock is ticking and you are running out of time to submit your documents to the authorities, don't know why to go? What to do? You don't have to worry at all! You all have internet access, right? All you need to do is browse fast certified translation services and get your translation within the required time.
Well, in this write-up we will discuss how fast certified translation help to hold your back in difficult times? How to get such services and where to find a fast and reliable service provider? So, let's just have a detailed look at it!
FAST CERTIFED TRANSLATION
Well, certified translations are officially used, when authorities require certification in order to validate that translation is complete and accurate. Certified translations are commonly required by the US government at the time of immigration application, applying for US Universities and many local states and federal government also ask for certified translation.
When it comes to certification, the translation must be an exact word-to-word copy of the original document to satisfy the complete requirements. Translators can't add or remove even a single word on their own, as it can change the original meaning behind the content.
For legal documents such as birth certificates, the above requirement doesn't prove to be notable, but for documents that contain full sentences such as the business of IT documents, the requirements are undoubtedly marked. The requirement of certification is essential so that the authorities have confidence that the translation represents the original document.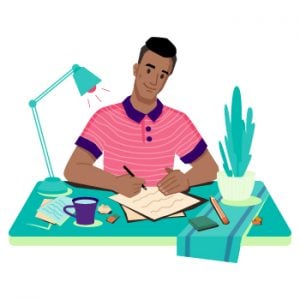 The certified translation must be attested or signed by a qualified translator who must be fluent in source and target language, to meet the accurate requirements. Usually, a certified translation takes 1-2 business days; but fast certified translations are performed within the same day or in few hours.
FAST CERTIFIED AND PROFESSIONAL TRANSLATORS
When it comes to certified translation, it is very important to make sure that the translator is professional and experienced. You might wonder, how translators do certify translation in such a limited time.
Well, it is crucial to understand that not every translator can certify a translation; there are some eligibility requirements for certified translators. Professional translators have to pass the certification exam and then go through certified training and then become eligible enough to certify a translation.
The certified training leads to faster training with short warm-up schedules and these difficulties make them experts in the field. This effective training makes it easier for the translators to certify the translation within the required time.
These trained experts use their advanced knowledge to provide you the high-quality translation even when the turnaround is limited. The associate degree and broad knowledge are essentials to fulfill the eligibility requirements of expert translators.
FAST TRANSLATION: QUALITY IS THE PRIORITY
When people only have some basic knowledge, they automatically assume that fast translation means the lowest quality but that is not true at all.
Reliable and reputed translation agencies make sure to provide the best possible outcome to the clients. They make the quality standard the topmost priority. Moreover, they know how to perfectly deal with the tight deadline and requirements of different clients.
Translation agencies hire dedicated Project managers who organize your translation project from the start to the end and respond to all the queries you have. Some of the translation providers use different technology translation tools, to make sure that their clients receive excellent results.
FAST CERTIED TRANSLATION FOR BUSINESS PURPOSES
The demand for translation services in the international and multimedia business world is increasing rapidly. People need the fastest translation for business purposes such as technical documents, presentations, business purposes, annual reports, last-minute meetings, and more.
Most international companies have English as a corporate language, no matter where they are based. That's why they need fast translations of internal documents frequently.
If you want to take your business to the international level where you need to address your services to the international targeted audience, it is crucial to get the translation of your services as soon as possible in order to make it happen.
HOW TO GET A CERTIFIED TRANSLATION FAST?
Well, in today's world when you have online access to everything, no matter where you live, you can easily get your urgent certified translation. Several translation agencies on Internet are providing urgent services.
You have to be very careful while choosing an agency. Some of them charge additional fees, while some of them provide rush services at competitive rates. However, they all follow the same certification process to get your documents certified.
ADD YOUR CONTENT
The first step you need to do is, drop and drag your document and submit it to the agency. You don't have to submit the original document instead simply sends a scanned picture of your documents or a PDF file.
SELECT THE LANGUAGE
Mention the source language and the language in which you want to get it translated.
SELECT THE QUALITY
Then select the level of quality you need such as, standard or advanced. For a certified translation, it's better to choose an advanced quality. Apart from that, let the agency know about your turnaround time, and then click the enter button.
GET A QUOTE
Get an instant free quote along with an approval link. After your approval, the experts will start working on your project right away to provide to fastest delivery.
DOWNLOAD YOUR DOCUMENT
After the project is done, you can download your documents from the inbox.
WHAT IS THE STANDARD TURNAROUND TIME FOR FAST CERTIFIED TRANSLATIONS?
The standard turnaround time for fast translation services can range from few hours to one day. However, it depends on various factors such as the complexity of the text, type of the document, the language duo, formatting, and more. For example, if you want to get your business proposal translated, it will take more time than the translation of a birth certificate.
Similarly, the French to German takes more time than German to English, so that's how it works. Fast translation service providers consider additional customization while evaluating the turnaround time for the translation project. However, reliable and well-reputed agencies try to provide the translation as soon as possible, without compromising the quality standard of the translation.
WHERE TO FIND THE AFFORDABLE FAST SERVICES?
If you are in need to get the fastest yet most affordable services, then you don't have to go anywhere. We are here to assist you with all your linguist problems. Here at Certified Translation, we work with professional and native experts who specialized in the fields to provide you the quality services within your desired time.
They used their extensive knowledge and practical skills to take out the best from your translation projects. We have successfully provided thousands of translation projects, so we know how to deal with the tight deadline without compromising the quality requirements. Don't worry about the rates, we provide the fastest translation at competitive rates.
If you need the translation in few hours, no matter if it's the weekend; our qualified experts will work overnight and will provide you the business class translation within the given time. So, what are you waiting for? Just take out our laptop, place your order and get your translations before it's too late!