How To Get A Certified Translation German English?
(Last Updated On: May 16, 2023)
There is nothing you can't achieve in life if you are willing to work for it. However, you will need the help of experts to get through life. For instance, if you want to move to the US, you will need to get in touch with a qualified translator for the translation of your documents. You won't be able to get through the immigration process without a certified translation German English. A lot of times, people underestimate the importance of translation services and think that any bilingual person can help them. But there is a reason why translators study in colleges and gain experience before becoming professionals. There are a lot of factors related to language services that people must learn before becoming translators.
The German Language:
German is an Indo-European language that enjoys official status in Germany, Austria, Switzerland, Italy, and Lichtenstein. It has 95 million native speakers. As a West Germanic language, German is closely related to English, Dutch, and Afrikaans. In Europe, German is the third most taught language. In the US, German is the highest paying language. This goes to show its importance in the business world.
Different variants of the language are spoken in Austria, Germany, and Switzerland. However, these variants are mutually intelligible. There are also multiple dialects and varieties of the language. Various varieties of German are not mutually intelligible with the Standard variety. This is why German translations can be difficult to handle. Especially if the translators are not native speakers of the language, they will have a hard time translating it accurately.
Certified German to English Translation:
People often require certified language solutions when they are applying for immigration. If you are applying for US immigration, you will have to submit a copy of your birth certificate to USCIS. But if your official documents are not in English, you will have to get them translated first. Government bodies, however, only accept professional translations. You cannot translate a document yourself and submit it to USCIS. Only professional translators can provide you with the type of linguistic solution that will be accepted by government bodies.
A certified language solution comes with a certificate of accuracy. The certificate is signed by the language expert and proves that the translation is accurate and complete. If a student from Germany wants to study in the US, they will also have to get their degrees translated into English. As long as they hire native experts, they will be able to get accurate English translations.
How to Get a Certified German to English Translation?
A lot of agencies offer English and German language services these days, but not all of them will be able to deliver a hundred percent accurate solutions. So, it is important to do your research before you decide to trust a service provider. Fortunately, the internet offers us the perfect method for evaluating the work quality of a service provider. Google allows people to leave reviews of companies. You can go through these reviews to learn about the kind of work an agency does. You can also compare the rates of agencies to find the most affordable option.
Once you have found a professional translation agency, you can go through the following steps to get certified German to English document translation:
Request a Quote:
When you visit the site of an agency, you will notice the 'get a free quote' button. When you click on it, a new page will open. You can upload your document on this page, mention the source and target language, and hit enter. The quote will show up on your screen. The quote will be the final price you will have to pay if you place your order. No extra amount will show up on your bill later if you decide to go ahead with the order. However, it is important to go through the quote and check all the details.
Place the Order:
If you are satisfied with the prices offered by the agency, you can place your order. You will have to mention that you require certified translation German English for immigration to the US. It is important to share the original copies of your official documents with the agency so the translation can be accurate. You can also let the agency know if you require an urgent translation. A good agency will not charge you extra for the urgent service.
Review:
After getting your order, the agency will assign the task to a native English translator. The linguistic expert will go through the document first so they can understand it thoroughly. After that, they will begin translating it into steps. Once the translation is complete, it will be shared with you so you can check it for errors. The certification process will begin once you give the green light to the agency that everything is accurate in the translated document.
Certification:
The linguistic expert will draft the certificate of accuracy and add their signature and contact details on it after hearing from you. Agencies also have proofreaders who check a document for errors before sharing it with the client. Once the certification process is complete, the documents will be sent to the client. The client can submit the translated files with their immigration application without any hesitation.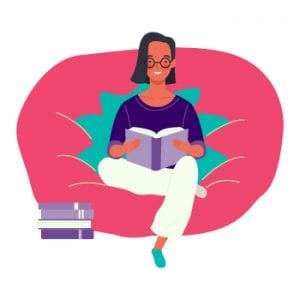 How much does a certified translation from German to English cost?
Language services are very important for the people of the world. However, this does not mean that they will cost a lot. You can easily get language solutions at affordable rates as long as you can find a good agency. Certified language solutions are more important because people need them for immigration and university admissions. However, that does not mean that you should have to pay in gold to get this service. When you are checking out agencies, you can compare their rates too. You do not need to hire a certified translator for this type of language service. An agency with more than a decade of translation experience will be able to deliver the results that you require.
Certified Translation
The standard rate for certified language solutions is $0.10 per word. This rate is applicable when your file contains more than 200 words. If your official record contains less than 200 words, you will only have to pay $20 to get it translated and certified. However, not all agencies will offer you this rate. Only a few good agencies have affordable rates. You can request a quote in advance to know for sure how much you will have to pay for certified language solutions.
Why is the German language important?
Germany is one of the most economically stable countries in the world. The country has the fourth-largest economy in the world by nominal GDP. The economic success of Germany has led to various international companies opening their offices in the country. German businesses have also expanded into different countries. This has led to the popularity of the German language. In the US, knowing German can not only help you in getting a good job but also in earning well. However, even if you don't know the language, you can still benefit from it. With the help of native language experts, you can connect with German-speaking audiences. Language services will keep you from staying behind in today's world where German has become so popular. Find out about German to English Certified Translations.