How to Get an Iraqi Birth Certificate Translation
(Last Updated On: January 17, 2022)
How to Get An Iraqi Birth Certificate Translation?
A birth certificate may seem like a useless piece of paper. This piece of paper, which you are handed when you are born, contains personal information such as your parents' full names and social security numbers. Your name, date of birth, and place of birth are also included. It shows the country of origin of the person. And it is used as a primary document in civil documents for identification.
A birth certificate is a typical form of identification. A birth certificate is frequently necessary for the creation of an identity card. Admissions to schools, colleges, and universities can be difficult at times. When transferring from one school to another, this can happen.
Birth certificate translation is required if you are using your birth certificates to apply to a university in a foreign country where the native language is different.
There are government and university processes that require certified translations, but some procedures, such as immigration, require a notarized translation of a birth certificate that is signed by a notary public. With the admission applications and letter, you must include a notarized translated birth certificate.
Many translation businesses offer notarization services. Many legal and governmental documents, such as marriage certificates, require notarization in addition to the translation of birth certificates. It's a form of accuracy certificate in the target language. Here are 5 reasons why you need your Iraqi birth certificate.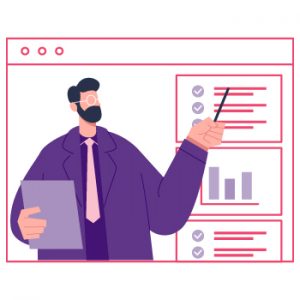 To Get a Driver's License
When applying for a driver's license, most states ask you to produce a birth certificate to confirm your identification. This is primarily because a driver's license is usually used as a primary form of identification.
Getting a Social Security Card Replaced
You will most likely be requested to present a copy of your birth certificate if you need a fresh copy of your social security card. Before issuing a new card, the Social Security Administration must verify your identity, which requires a birth certificate and another form of identification, such as a driver's license.
Getting Hitched
To get a marriage certificate in some states, you'll have to establish your identity. Because a marriage license is a legally binding document, you will need to provide your birth certificate to prove your identification along with your national identity card. And if you are getting married out of the country then you need to show other official documents as well. There are protocols for immigrant visa applications for administrative processing. Further Iraqi embassy allows special immigrant visas for Iraqi and Afghan nationals for military service in the US.
Getting Admission in School
To register for school in most states in the United States, you must provide your birth certificate or any other certificate of nationality. This verifies that you are not just who you say you are, but also that you are in a suitable class for your age. If you are a minor child then you'll need to show your original document of birth certificate along with the letter of recommendation.
Traveling Around the World
You will need your original or certified copy of your birth certificate if you plan to travel outside of the country. Why? The reason for this is that a birth certificate is one of the documents needed to apply for an Iraqi passport, which is essential for foreign travel. Because getting a passport can take a long time, make sure you get your birth certificate well ahead of time.
Employment-based immigrants, need to show some foreign documents such as birth certificates of their child and original marriage certificate of the spouse to get their permanent residence and foreign passport as well. For further and exact information for a green card, you can contact relevant departments like U.S. citizenship and immigration services.
They also call spouses and any dependent child for immigrant visa interviews. If the child has a foreign birth certificate it will benefit more. Furthermore, you will require other civil documents like death certificates, police certificates, and other secondary evidence.
How can I get my Iraqi birth certificate translated?
Always use a native translator for official documents like your birth certificate.
Find a company that has experience interpreting documents for USCIS and is a member of the American Translators Association (ATA).
Always go with a company that has a history of providing excellent customer service.
Finally, locate a company with experienced and expert translators who qualify in that specific area, as this is critical for your peace of mind and satisfaction.
You can also hire freelancers, but be sure to research their knowledge and talents before hiring them. Different documents have different criteria, according to USCIS, and the ATA has provided translation companies with the essential formats for the documents that need to be translated. Some government agencies also require translation companies to be members of the American Translators Association (ATA).
The American Translation Association is the organization that provides standards and templates for translating various official documents. If the translator does not follow ATA's suggestions, your documents will get rejected by USCIS.
USCIS Criteria for Translating an Iraqi Birth Certificate
When translating an Iraqi birth certificate for submission to USCIS, a certified translation is required. Unless the original is requested, any critical, personal, or official document given to USCIS will be copied only. For a variety of purposes, including immigration, divorce, visas, and work permits, a marriage certificate must be translated.
Many people relocating to the United States or other English-speaking nations may require official documents to be translated into English by USCIS guidelines. In this case, you could seek assistance from any professional translation company. So, whether you're traveling to another country for business or pleasure, the first thing you'll undoubtedly need is an international driver's license. So for that as well you need professional translation services.
Why is it so important to entrust your translation needs to a professional company?
When translating formal documents such as your Birth certificate, you make a grammatical error. You're going to have an issue with it. You must be efficient while sending your task to a freelancer or translation agency if you want a great translation service.
It takes a long time to accurately translate something. Select a translation company that employs native-speaking translators and interpreters. Put your translation needs in the hands of a company that values client satisfaction. Legal documents are high-level documents so a professional translator must translate that. You may need to translate a variety of documents. That is why you must seek out a reputable Iraqi birth certificate translation provider. Because these documents will be used in government agencies, birth certificate translation is attractive.
Conclusion
The translation is the process of creating the same document in a different language with the same meaning. To make correct translations of the source language into any destination language, you'll need good translation abilities and a comprehensive understanding of both languages. That is why you should get your formal documents translated by a competent translation company.
With the help of a staff of the top Iraqi translators, companies all around the world deliver the best Iraqi certified translation services. The translator has been promised a well-paying position and is fluent in all Iraqi languages. Many companies all across the world are looking for people who can communicate in Persian.