Mexican Birth Certificate Translation: How To Get It Done
(Last Updated On: December 6, 2022)
Mexican Birth Certificate Translation
Several personal documents usually need to be translated from one language to the other. Interestingly, a Mexican birth certificate isn't an exception to this.
So, do you need to get your Mexican birth certificate translated? If so, here's what you need to know about the process, why it's necessary, and how to find a trustworthy person or company to do it for you.
What is a Mexican birth certificate?
A Mexican birth certificate is a document that provides information about a person's name, date of birth, location of birth, and parentage.
A person needs their original birth certificate to obtain other documents such as a driver's license or passport.
The legal status of the individual may depend on the translation agency and whether they can produce original copies of their birth certificate.
The Mexican Constitution requires that all people born in Mexico have a birth certificate, and this is necessary to get an ID card. The document itself is a very important thing because it proves citizenship and identity.
A birth certificate is used as a primary record for children from their date of birth onward, as well as parents who want to establish paternity or maternity.
Thousands of birth certificates are issued in Mexico each day, with the issuing process being administered by the Registro Civil (Civil Registry Office) offices.
To obtain one, you must first show up at the Civil Registry office where your child was born and request information about your right to a certified copy of the certificate. You will be asked for some personal identification such as a driver's license or passport.
Why do you need a Mexican birth certificate translation?

A birth certificate is an official document issued by a government agency.
Its purpose is usually to establish the identity of a person, as well as their date and place of birth.
Furthermore, it can help them prove citizenship and parental relationships. If you don't have your birth certificate, you might not be able to get a valid passport, or driver's license, or even register for college classes.
There are many reasons why you need a certified copy of your birth certificate. These range from legal documents, changing your name, or getting married.
Not only that, but it may also cause problems with getting married or applying for jobs in Mexico. That's why you need a Mexican birth certificate translation!
When it comes to translating the document, the translation must be accurate and in your native language. This way you can make sure that the document is legitimate and official.
What documents do I need for a birth certificate translation?Considerations
To get a Mexican birth certificate translation, you'll need the following: your original birth certificate, the legal guardian's consent letter, and an official English translation of your original document in the source language into Spanish.
This can be done by either a professional translator or by taking it to a civil registry office.
Once you have all these documents and translations on hand, you should make sure that they are accurate and complete before starting any other steps in this process.
You will also need to take these documents with you when applying for a Mexican marriage certificate as well.
Getting both certificates should not take more than two weeks if all the proper information is provided and translated correctly by a professional translator.
Which translation service provider should I choose?
Are you skeptical about where and how to get your Mexican birth certificate translated? The most important thing when deciding on which translation service provider to use is making sure that they offer accurate translations that adhere to industry standards and regulations.
For the best translation of your birth certificate, it is recommended that you find a certified translator who speaks both English and Spanish.
In doing so, they will be able to make sure that all the information in the document is accurate.
It would be in your best interest to find someone with experience translating birth certificates and other documents like marriage certificates.
You might want to ask for recommendations from friends or family members who have had their documents translated in the past.
They can let you know what to look for when hiring a translator and if they were happy with their experience.
Here are a few options on how to get your certified birth certificate translations.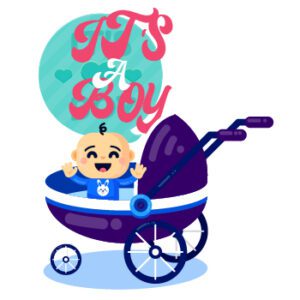 The Mexican government.
They will do it for you, but some limitations come with this type of service.
Using online services like Trusted Translations.
With them, you can upload your document and receive an English translation back within 24 hours.
If you need it in another language, such as Spanish, German or French, just let them know and they'll be happy to oblige. They're usually more expensive but it can be worth it if you need an accurate document fast.
Using a freelance translator.
If you're going to choose someone local, make sure that they are certified in translating documents and have experience with birth certificates.
Common Mistakes To Avoid When Translating A Birth Certificate Documents
There are a lot of mistakes that people make when they translate their documents, but the two most common ones are forgetting to translate their marriage certificate and not getting their birth certificate translated.
For example, if you were born in Mexico but got married in the U.S., you would need to get your marriage certificate translated because it's not considered valid by Mexican authorities unless translated.
How do I translate my Mexican birth certificate into English?
There are a few ways you can go about getting your Mexican birth certificate translated.
You can find someone who speaks both English and Spanish and is fluent in translation, or you can contact the embassy of Mexico to get help with the process.
Who is authorize to translate a Mexican birth certificate for immigration?
The Mexican Consulate can translate a birth certificate, but they will only do so if you are a citizen of Mexico.