Overview of Arabic Dictionaries
(Last Updated On: May 11, 2021)
Do you want to learn Arabic words? Are you looking for Arabic dictionaries? It is necessary to learn Arabic without mistakes if you want to study it for Quran. However, a wrong dictionary can lead to a waste of energy and time as well as your motivation to learn Arabic literature. Don't worry, there are a lot of wonderful dictionaries and resources available both in print and online. We will guide you about the pros and cons of different dictionaries and where to find them easily. Let's take a look at the collection of dictionaries. If you're looking for Arabic translators, check this out.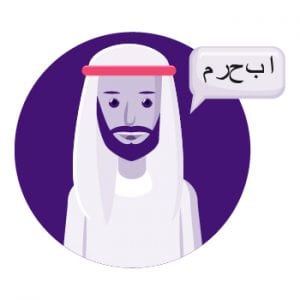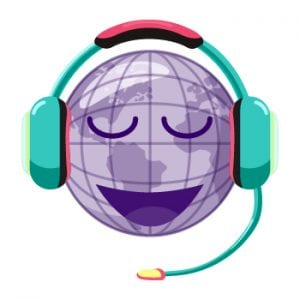 Overview of Arabic dictionaries
Here are some of the best-known works of renowned Arabic scholars.
Kitab-al-Ain
It is the very first dictionary of the Arabic language. Hence, it was the work of the 8th century. The author of Kitab-al-ain was Al-Khalil ibn Ahmad al Farahidi. His friend and one of his students al-Layth bin Muẓaffar al-Kinānī who was an Islamic scholar organized this dictionary. Kitab-al-ain depends on the vast knowledge of the writer and not on any other texts. Hence, it is one of the foundational texts of Arabic linguistics. Some of the greatest scholars of the Arabic language, including Sībawayh, Hārūn bin Mūsā al-Naḥwī, al-Aṣmaʿī, Wahb bin Jurayr, al-Kisāʾī, and al-Juhdhumī were the students of Al-Khalil.
Taj al-Lugha wa Sihah al-Arabiyya
This dictionary was the work of Ismāʿīl bin Ḥammād al-Jawharī. He was one of the greatest linguists and lexicographers of the Arabic language. Hence, there was a revolution in Arabic lexicography after this book because it was different from the format of Al-Khalil bin Ahamad. Al-Jawhari came from the city of Farab which is Kazakhstan nowadays. However, in the search for knowledge of the Arabic language, he traveled throughout the Middle East and Arabia. The book is commonly known as Sihah and the most used dictionary of the Arabic language.
al-Mudhakkar wa-l-Muʾannath
This was the work of a Christian poet or writer Ibn al-Tustarī al-Kātib. Hence, al-Mudhakkar wa-l-Muʾannath is a dictionary of the genders of Arabic nouns.
Maqāyīs al-Lugha
This was the work of one of the famous scholars of the Islamic world, Ibn-Faris. He was a Persian Islamic scholar. Hence, he is famous for his books on Arabic poetry and linguistics. Maqayis al-Lugha is a mix of five books:
Kitāb al-ʿAin of al-Khalīl bin Aḥmad,
Gharīb al-Ḥadīth and al-Gharīb al-Muṣannaf of Abū ʿUbayd al-Qāsim bin Salām al-Harawī,
Kitāb al-Manṭiq of Ibn al-Sikkīt (d. 858 CE) and
Jamharat al-Lugha by Ibn Durayd.
Al-Muhkam wa-l-Muhīt al-Azam
The author of Al-Muhkam was Al-Sahib ibn Abbad. He was a blind scholar of the Arabic language. However, it is one of the extensive and larger Arabic dictionaries. Al-Muhkam has 28 volumes in print.
Majmaʿ Biḥār al-Anwār fī Gharāʾib al-Tanzīl wa Laṭāʾif al-Akhbār
Bihar al-Anwar was the work of Muhammad al Fatinni. He is the great Indian scholar of Hadith. Hence, he was from the lineage of the close companion of the holy prophet (SAW), Abu Bakr al-Siddiq. Bihar al-Anwar consists of phrases, usage, and unusual words from the Quran and Hadith.
al-Mughrib fī Tartīb al-Muʿrib
Al-Muṭarrizī al-Khawārizmī wrote this dictionary. Hence, he was a famous Arabic as well as Persian Islamic scholar. He was the successor of al-Zamakhshari. Khawārizm was the homeland of Al-Mutarrizi , which was one of the world's active centers of knowledge in his time. However, Al-Mughrib consists of the name of places and many Persian terms.
Al-Shawarid
Al-Ḥasan bin Muḥammad al-Ṣaghānī was the well-known scholar of Arabic Philology, Hadith and Quran. However, he is also the best Arabic-language lexicographer. The concerns of Al-Shawarid are the usage of Arabic words and phrases, non-standard pronunciations.
Al-Miṣbāḥ al-Munīr fī Gharīb al-Sharḥ al-Kabīr
It is more than a technical dictionary. Hence, Al-Misbah has a wide scope and focus on explaining technical words used in the science of fiqh. Al-Misbah was the work of Al-Fayummi who was the Egyptian lexicographer of the 14th century. However, He was also the imam of a mosque in Syria.
These are only a few of them, there are many other online dictionaries available in one place. You can go and check out Arabiclexicon.Hawramani.
English-Arabic/Arabic-English dictionaries and resources
Several Arabic-English dictionaries and resources for students are also available on the internet. Some of them include:
It is one of the major Arabic-English dictionaries from the 19th century. Hence, it is based on 112 sources. The work of Lane after his death was finished by his nephew, Stanley Lane-Poole.
Pros:
Its completeness and thoroughness make it one of the best. However, It covers a huge amount of details.
Cons:
It is not a resource for beginners. Hence, the dictionary comes in 8 volumes and is extremely advance.
The author of this Arabic-English dictionary was Dr. Ibrāhīm b. Saʿīd b. Aḥmad al-Dawsarī. Hence, This is the dictionary of terminology in the field of qira'at. Al-Daswari was the great Professor of Quran studies and Islamic scholar at the Islamic University of Imam Muhammad ibn Saud in Riyadh.
Al Mawrid dictionary
This dictionary is available in pdf form at Amazon. Hence, you can also purchase its software and electronic version from Amazon. It comes in two types as Arabic-English or English-Arabic dictionary. However, it is very useful for students who want to learn Arabic. Al Mawrid is one of the excellent resources available online.
Pros:
It is very easy to use. Hence, you only need to have basic knowledge of Arabic Grammar.
Al Mawrid helps students understand vocabulary because of the Arabic synonyms that it has.
The electronic version of it is very useful and saves time.
Cons:
Some of the information in the present tense of 3-letter verbs, forms of the verbs, and the plural of nouns are missing. However, overall it is a very good resource to learn Arabic.
Sakhr
It is a completely online dictionary. Hence, it is very similar to Mawrid. The English-Arabic dictionary is also available. Moreover, Arabic synonyms are also one of its features.
Pros:
Easy to use and requires only the knowledge of basic grammar.
Provides Arabic synonyms.
Cons:
Arabic translations are sometimes inaccurate. However, sometimes information is missing as in Al Mawrid.
You have to type in Arabic to use it.
It is available at http://dictionary.sakhr.com/.Overall it is easy and good to use instead of its shortcomings.
Google translate and dictionary
It is a very handy and helpful resource for beginners. Hence, Google translates and the related dictionary is fast and very useful on occasions. It provides Arabic-English/English-Arabic translations.
Pros:
The interface is very sleek and its speed is very good.
You don't require any knowledge of grammar which makes it very easy to use.
Cons:
Information is present in a very less amount.
However, it is a good resource overall.
Glossary of Madinah books
It is a must-have for the students, especially of the Madinah books. Hence, the glossary is very straightforward and simpler to understand. It also provides additional examples and famous for its completeness. One of the cons is that it only knows the Madinah books. Overall, is one of the best resources. It is available at Google books.
So, to sum up, our list is pretty limited but the best ones. But hopefully, it will help you for sure. If you want to gain more knowledge then there is a vast variety of collections of Arabic dictionaries all over the internet. You can also use Arabic-Arabic dictionaries. However, if you want Arabic translations then our services are always open for you. You can contact us through our website for any kind of assistance that you need.