Serbian Certified Translations
(Last Updated On: April 26, 2023)
Serbian is one of Serbo Croatian languages. This language is mostly spoken in Southeastern Europe. Serbs are people who speak the Serbian language. It is the official language of Serbia and people in Bosnia, Montenegro, Kosovo, and Herzegovina speak the Serbian language as one of the major languages of their states.
People in Croatia, Romania, hungry, and Czech Republic are also Serbian speakers and another Slavic language. Although in these countries, minority speak this language but still, several people live in these countries who speak Serbian. The most famous dialect of Serbian is Serbo-Croatian which is very much familiar to other Croatian languages.
This language is very much familiar to old classic languages like Latin and Cyrillic. Many alphabets of Serbian hour Cyrillic alphabet. Croatian linguists add the Latin alphabet to the Serbian language in 1830. Serbian is practically the only European standard language whose speakers can write in both the Cyrillic and Latin alphabets.
How to get a Serbian Certified translation
Language translation is not that easy. The process of translation itself is a difficult task. Especially technical translations, because they seem quite simple. But in actual it takes a lot of time and professional skills. When you refer to a specific technical niche for example academic transcript or medical documents then it is not only a document with the courses and grades or just a piece of paper with knowledge about medicines and diseases.
These terms are broader than that. It refers to all the academic documents an international student needs in the admission process. And all medical documents including reports, medical academic papers, etc. These translations require professional skills and knowledge of the field.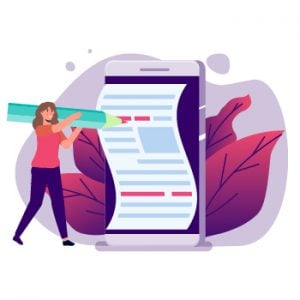 Because in these translations the translator has little space to add things from his own but there also are documents like in transcript or academic documents nothing can be subtracted and added. So, you need professional translation services for official and technical documents. Translation costs for technical translation services are not too high. You can get packages at very affordable prices from any translation agency.
All you need to do is find a reliable translation company and hand over all your documents to them. Professionals make sure that they cover all the aspects of your documents properly in Translation. Precision in translation is very important. Another fact about technical translation is that when you are hiring a professional translator, he should not only a good translator but also he has knowledge of the relevant fields of both languages.
What should be your criteria for the Best Serbian translation services?
The most significant need for a Serbian speaker Translator is that he or she be fluent in the language. If a translator isn't familiar with the language, he'll almost certainly make a mistake. A successful translator must first know a language; However, speaking a language fluently does not make a translator complete and successful, because he can assess his true comprehension throughout the translation of language into paper.
He must also know other English languages for better communication. Because all languages have words that are unique to their cultures, a translator must have a basic understanding of them.
Furthermore, because a native speaker may evaluate a translator's work, he must choose the most relevant and recognized expression for the natives. Fluency in English, which is a worldwide language and is essential for the language pair, is another important requirement for a Serbian Translator.
Basic things to expect from Serbian Translator
Typically, a translator will be expected to translate Serbian into English, with the expectation that if the translator is competent in English, the English translation will be more precise. Language combination and fluency in both languages is essential Serbia belongs to the Southeastern European countries category.
As a result, the Croatian spoken here may differ from that spoken in other countries in terms of pronunciation, hence the Translator should be knowledgeable about the dialects spoken in these countries. Apart from that, he'll need to know a few legal terms in case he has to translate legal documentation.
Translators need strong Serbian vocabulary and substantial knowledge of the field for accurate translation services of technical specifications of a variety of documents. English translator or Serbian translator should also be able to comprehend medical jargon, as he may be engaged as a medical interpreter or clinic interpreter by a medical student or professional.
As a conference interpreter, he may be called upon by the Country Organization, thus he must be confident and bold enough to endure a variety of commands and directives. Another role for a Serbian Translator is as a Customer Service Interpreter, which necessitates good communication skills, which is one of the fundamental talents for a Translator. There is a wide range of niches. Following Types of translation for Serbian certified translation
Business translation
Document translations
Legal translation
Official translation
Bank statements translation
Federal government documents translation
Immigration paperwork translation
NLC translations
Academic translations
Automotive translations
Book translation
Corporate documents translation
Clinical terminology translation
Academic records translation
Financial documents translation
Checkout our latest post here about diploma translation services!
How much does it cost for a Serbian translation?
Serbian is spoken in several popular tourist destinations, including Croatia, Hungary, Serbia, and other southeastern countries. People from outside the country, on the other hand, pay for a translator to enjoy the tour. Or for immigration purposes translation of documents is required, you can ask for a translation quote. As a result, you can find a Serbian translator easily at affordable prices.
Because widely spoken language around the world has several translators available that provide quality translation. Depending on their experience and the location where they work, Serbian interpreters are not that expensive. They are compensated on an hourly basis. An expert translator, for example, keeps the majority of the money. It depends upon translation skills for native languages and the target language.
Make sure that one must not use Google to translate your documents. Human translators are always best for official and technical documents all it will cost few bucks for translator services and interpretation services fees. Because machine translators cause a loss in meaning of the original text. These documents don't need dollar bills to be 100% accurate. An intermediate-level translator can expect to earn around $20.18 per hour.
If you need a translator for the tour, they not only act as tour guides and translation for visitors, but they also work in non-profit organizations that require a Serbian translation. Certified and notarized translation cost more than the regular translation which works out to $50 per hour. Cost depends on the area and the market rates of that specific region.
Serbian certified translators
Several official documents cannot be used in their original format. Certified copies of these original documents are thus necessary for a variety of reasons. This copy is authentic since it has a seal of approval, which signifies relative authority. The validity of documents that have been certified frequently has a time limit. All of this information on validity may be found in the study.
This translation is more accurate than the standard one. If you want to grow as a translator, it is highly recommended that you become a certified translator. All you have to do is obtain a translation certificate from a reputable source and then work on improving your skills. Because the certified translation is all about authenticity and error-less translation. Certified translators usually earn more than regular ones.
Conclusion
The translation is the process of creating the same document in a different language with the same meaning. To make correct translations of the source language into any destination language, you'll need good translation abilities and a thorough understanding of both languages. That is the reason why you need a good translation company to translate your official documents.
Companies all around the world are providing for best Serbian certified translation with the team of best Serbian translators. The translator who knows all of the Serbian languages, he owns a high-paying job. Many international companies are looking for people who are fluent in Serbian languages. As a result, this field has a lot of potentials currently.