The advantages of getting certified translation online
(Last Updated On: January 17, 2021)
A few decades back, we were all unknown to the exuberant world of internet. Computers were gradually hitting the shelves in the tech arena. However, not even the makers were so sure about the kind of success that it has achieved. Technology today has really knocked it off the park. Getting what you want by just a click right from the comfort of your cozy beds, is definitely something that has changed our way of thinking, shopping, selling and so much more. online services are the new face of convenience. All you have to do is just place an order, submit your requirements and you receive everything either via email or delivery services.
Speaking of online services, there are many advantages of getting certified translation online. We all find ourselves in need of certified translations when we ought to move to a different country. And instead of finding a translation service in your locality, the best way is always to go for an online certified translation service. Here's why.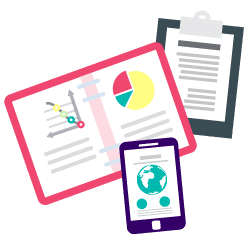 Fast & Convenient
Let us start with the obvious. There is no deniability that acquiring an online service is faster and easier for everyone. If you have to go to an office, first you'll have to take time out of your busy schedule. Then you'll have to check out for the transport to reach there. Later you have to check out for their hours and the list goes on. But getting a certified translation online saves you both time and effort. You just have to get in touch with them through their live chat option or you can even give them a call and everything will be sorted out in minutes.
Cost Effective & Accessible
A certified translation online saves the extra cost of transportation. Moreover, an online document can be sent and received through email which also saves the cost of special mail. Online services mostly offer flat rates or per word rates which is good for the customer as they can ration their budget easily. Online services are always more accessible. They are open 24/7. They don't have holidays and reaching out to them is easier as you don't need to schedule an appointment etc.
Easier To Choose
The biggest edge in finding a service online is that you can choose them based on their reviews and rankings. It's always best to check out for the testimonials. And that is something you can do far more easier than in comparing companies that are in physical space. Getting a certified translation online is something that will save you from all the hassle of asking around for the best translation service.
At USA Translate, all our certified translations are available online. We are fully aware of the rushed lives that our customers have and we want to provide them the liberty of discussing and ordering their
projects online. USA Translate is truly committed to delivering excellence to all our customers regardless of the nature of the translation they require.