Top Paralegals Schools In the United States
(Last Updated On: January 29, 2023)
Hard work is vital, but it is not enough to succeed. It is essential to make the right decisions at every step. If you don't take the proper steps to success, you will lose your way halfway through. For instance, if you don't go to a good school, you won't be able to get a quality education. You won't be able to get a good job if you have not studied in a good school. So this means that one wrong decision can ruin your career. It is essential to do proper research before applying for admission to an academic institute.
What is a Paralegal?
A paralegal is primarily someone with adequate knowledge of the law; however, their duties vary from country to country. Law firms employ them to perform certain functions for the lawyers. They assist a firm in various ways and share the burdens of lawyers, and do essential research about cases. Also, they provide important information to lawyers regarding claims. In most countries, paralegals cannot perform legal actions on their own. But in some countries, they can handle things like legal settlements and court filings.
In the U.S., paralegals stay safe from professional liability. According to the law, they enhance lawyers who have the ultimate responsibility in any case. However, the duties that are assigned to paralegals are often of utmost importance. They are tasked with preparing interrogatories, doing case-related research and analysis, and drafting procedural motions. They must take certain courses and enroll in programs to get adequate knowledge about legal proceedings.
Top Paralegals Schools in the United States:
The job of a paralegal is essential. They can make or break a case for a law firm, which is why they are only chosen after proper consideration. If applicants do not have a degree from a prestigious institute, they won't get hired for the position. If you are in the U.S., you will have plenty of options. But not every school is going to be perfect for a paralegal degree. You must research and talk to other legal experts before making a decision.
Here are the top paralegal schools in the United States: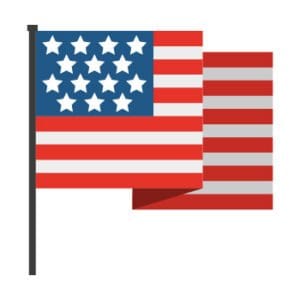 Georgetown University:
Most law firms require a paralegal to have studied at an American Bar Association (ABA) approved institute. In Washington, D.C., Georgetown University is the only institute that offers an ABA-approved program to law students. There are two options for students: a part-time evening program that will last an entire year or a summer intensive program ending in 14 weeks. Studying in a federal university will allow students to get a job in legal offices in Washington, D.C.
University of California, Los Angeles:
The University of California is another academic institute with an ABA-approved paralegals program. The university has been offering this program since 1972. It was the first such program in the U.S., which is why it is unmatched in its faculty and courses. The facilities students enjoy at the University of California are also unmatched. If students choose a regular program, they can finish all 17 lessons in 5 months. But if they wish to study part-time and attend classes two nights a week, they will complete the program in 12 months. The university's paralegal training board has its job board, which makes it easier for current and former students to find employment.
Louisiana State University:
Louisiana's State University also has an ABA-approved program for people who wish to work in the legal industry. However, the program is longer than in other universities. Students who study full-time will finish their degree in a year. But if a student wishes to enroll in the part-time program, it will take them two and a half years to finish it. One exciting aspect is that after finishing the program, students will have to complete a 150-hour-long internship for one of the 40 sponsors of the university. This internship is helpful for students in scoring a job. Many get hired after the end of their training by the same firms.
Liberty University:
If you wish to enroll in an online program, then Liberty University has the right option. The university also offers financial aid to its students. The 100% online format allows you to study easily from home. Each student's schedule is valued to give them more freedom. However, they must meet certain guidelines to finish their degree on time. There are also eight different start dates yearly to ensure more students can join the program. The school is also providing electronic textbooks to students now to save them the cost of buying paperbacks.
Education is critical in life, and no one can achieve their goals without it. But it is also essential to choose the right institute. If you don't research, you might end up at a school that is not approved or will fail to provide you with a certified degree. What's the point of spending your energy at school if you won't be able to get a job based on your degree? So, don't be hasty and choose the right schools if you wish to work with a well-known legal firm. Also, look at how the future would look like for attorneys.