How to translate a birth certificate for USCIS
(Last Updated On: September 15, 2019)
Birth certificates are mandatory for any immigration process, whether you are trying to get a visa or PR or citizenship in the US, and if the document is not in English, you will have to know how to translate a birth certificate for USCIS in order to make sure the translation provided is fine.
Need to translate a birth certificate for USCIS?
USCIS requirements
When you are applying for immigration to the United States, you will have to submit around twenty documents per person and even that in a particular way. Your document list also includes a police statement from your neighborhood and all the previous checks and that if you have never been condemned of any crime.
Every document needs to be submitted in a particular manner and needs to follow specific details. The document needs to be sent after you have read the requirements for applicants that change with times as well as geographical areas.
The rules are selected from land to land, and the list of nations is known as 'the list of reciprocity.' You will look up your own country and see all the rules that are precise to your land. In case you have dual nationality, you have the freedom to choose the more accommodating country and follow their rules. That is the custom, but you should get in touch with the immigration hotline and discuss with them further for confirmation. This will ensure that there is nothing that you missed and you are doing it the right way.
State specific requirements
Now there is also a state-based laws list that you should look into. Your career, your life options, and all other factors decide what immigration rules apply to your case. These are the rules beyond the general geographical areas, and they apply to all fairly. If there is an objection to a general rule that is placed in your country's regulations list, you should check that out. But, you have to go through the immigration list in great detail and make sure that you are getting your information right.
We know that all of this sounds complicated to you. But we are here to give you honest advice on how to translate a birth certificate for USCIS. We want you to understand very clearly that if you get a professional company for your birth certificate translation you won't have to pay premium and you will have the guarantee that the translation has been done according to the requirements.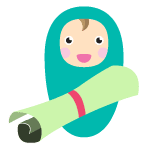 Where to get your personal documents translated?
The immigration office requires a professional translator to translate a birth certificate for USCIS before you submit any filing including the birth certificate. Translation service providers include individual professional translators and translation agencies or companies like Certified Translation.
You are going to make sure that all the documents are submitted correctly. We are strongly against immigration agents because identity theft is a much bigger problem now than it was ever before. The idea of sharing all of your documents with someone who can forge and cheat in more ways than we can imagine is not something that we advise.
In order to be sure your documents are properly translated you will need to ask a translation company to translate a birth certificate for USCIS or any other document. It is the best and the fastest option and it gives you the peace of mind that the documents are going to be accepted by the immigration office with no problem.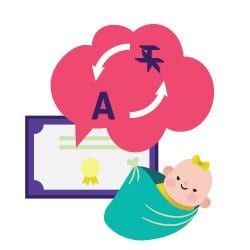 Evil grows with a remarkable speed and its ways are always changing and advancing. The war on terror has not ended because terrorism is not something that could be finished for once and all. There will always be need to take steps to ensure safety. In order to make sure the terror doesn't win complicated security measures need to be in place. These measures include screening of employees to verification of personal documents for immigration purposes. Your documents like the birth certificate record everything about your life from your birth place to the name of your parents. If you know the names of someone's parents, you can find out more about their history.
In order to keep their country and citizens safe, the United States Citizenship and Immigration Services has set up high standards for immigration process. The procedure requires people to submit their birth certificate so their identity can be verified and the possibility of any militant contact can be eliminated. But if you are from a country where English isn't the official language, you cannot submit your application without the certified translation of your birth record. Only with its help can you prove to USCIS about your identity and get your application accepted.
If you need translation for USCIS at fair rates get in touch. We charge some of the lowest prices and we guarantee USCIS acceptance for all our translations.