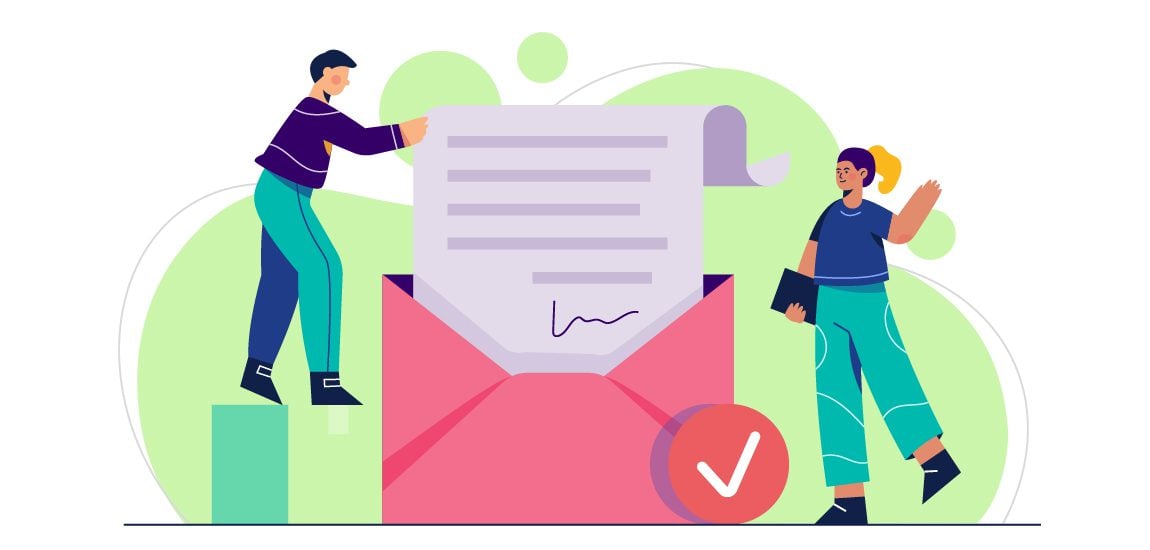 What is certified mail and why does it matter?
(Last Updated On: April 25, 2023)
Defining certified mail
Certified mail is a service provided by the United States Postal Service (USPS) that ensures the sender has proof of mailing and delivery for essential mail items, such as legal documents. The mail combines Priority Mail, Registered Mail, and First-Class Mail. It provides customers with a USPS Mail label, proof of mailing, a delivery receipt, and, sometimes, a return receipt. The primary item is tracked from the time of delivery until it is signed for by the recipient or delivered to a Post Office.
When sending the mail, customers must provide all necessary information on the USPS Certified Mail label, including the recipient's address. The package is placed in a locked container and taken to the post office. Once at the post office, the box is given to a delivery person who will transport it to its destination. Customers may also deliver their mail items in person at their local Post Office. When it comes to mailing class, customers can choose between First-Class Mail and Priority Mail. Customers can select the appropriate mail class for their mail item depending on their needs. Read more about translation letters.
The benefits of certified mail
Certified mail offers several advantages over traditional mailing methods. One of the main benefits is that you get a unique Mailing Receipt for each letter or package you send. This receipt proves that you sent the item and has the date, time, and post office from which the package was sent. This can be invaluable if you ever need to provide evidence that something was mailed promptly. Another benefit is choosing from various Mail Classes when sending your mail. Certified mail can be sent using First-Class, Priority, and Express Mail Services. This allows you to decide which service best suits your needs and budget. Certified mail also allows customers to pick up their letters or packages in person at the post office. This way, customers don't have to worry about waiting for their mail to be delivered or having it stolen or lost in the mail. This can be especially useful for people who are sending sensitive documents or items.
How to send certified mail
Sending certified mail is a great way to ensure that essential documents are received, and you can track the delivery. You can send certified mail through your local post office or online. When sending certified mail through the post office, you must fill out a particular form and include it with your letter or package. The form will ask for the recipient's address, the return address, and other details. Once you have filled out the form, you must pay the additional fee for certified mail. You will then be given a Mail Class 9 receipt with a tracking number. Keep this receipt as proof of delivery. You can also send certified mail online through USPS services. You must register for an account on the USPS website and enter the information required for your mailing. Payment must also be made online before the package is sent. Once you have submitted your request, you will receive a tracking number that you can use to track your mail. For those without internet access, sending certified mail in person at your local post office is possible. You can fill out the same form and make payment for the mailing in person. You will then receive the same Mail Class 9 receipt with a tracking number so that you can track your mail.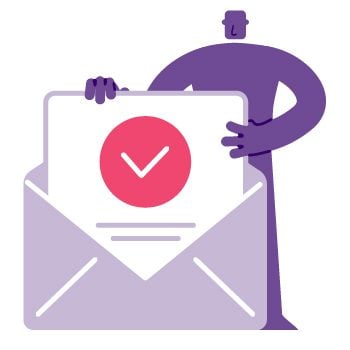 Why you should use certified mail
Certified mail is an essential way of guaranteeing a letter or package delivery to its intended recipient. It provides the sender with a tracking number that they can use to track the progress of their mail and also offers a return receipt to ensure the recipient has received the package. Certified mail differs from regular mail in that it requires a signature from the recipient at delivery, providing extra security and assurance that your mail will be received. Certified mail is often the preferred choice when sending essential or sensitive documents. It is also recommended when sending legal documents or bills that must be acknowledged. Certified mail is more expensive than regular mail, but it offers peace of mind knowing your important documents have been delivered securely. Certified mail can be sent through the USPS with a Mail Class or dropped off in person at the Post Office for an additional fee. The recipient will receive a tracking number when the package is dropped off, which will provide up-to-date information on where the package is located. When the package arrives at its destination, the recipient will require a signature to confirm delivery. This can be tracked and recorded in case it needs to be referenced.
Certified mail provides an extra layer of security when sending important documents and items. The recipient must sign upon delivery, giving you peace of mind that your item has been received safely. With the added tracking number and return receipt options, certified mail is often a great option when dealing with sensitive documents or packages.
What is certified mail?
Certified mail is a service provided by the United States Postal Service (USPS) that allows you to track and confirm the delivery of a letter or package. When you send a certified mail, you receive a receipt confirming the date and time of delivery and the signature of the person who received it.
Why does certified mail matter?
Certified mail is essential for legal and official documents because it provides proof of delivery. This can be useful when you must prove that a document was delivered, such as in a court case or a dispute with a business.
How does certified mail work?
The recipient of the mail must sign for it, and USPS keeps this signature on file. You can request a copy of the signature for an additional fee.
How much does certified mail cost?
The cost of certified mail varies depending on the weight of the package and the destination. As of 2021, the base fee for certified mail is $3.60, plus the postage cost.
Is certified mail the same as registered mail?
No, certified mail and registered mail are two different services USPS offers. While certified mail provides proof of delivery, registered mail provides additional security features such as insurance and restricted delivery. Registered mail is generally used for high-value or sensitive items, while certified mail is for general correspondence and documents.