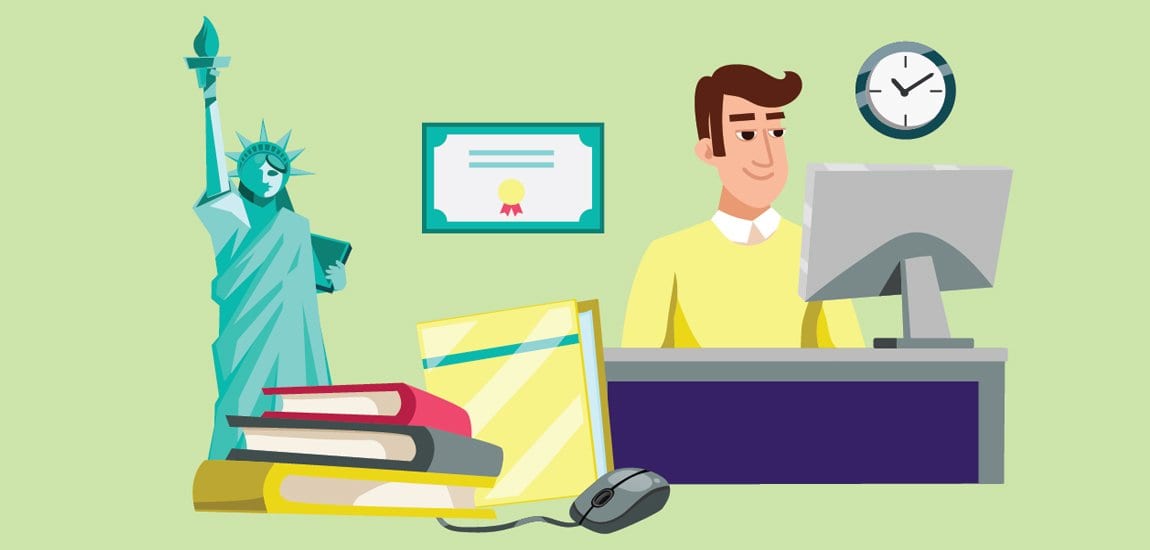 Where Can I Find Certified Translation Services in NYC?
(Last Updated On: January 17, 2021)
Where Can I Find Certified Translation Services in NYC
Courts, banks, prominent companies, and government institutions usually require certified documents in order to make sure that they are authentic and comes from a legitimate source. Official paper works also need to achieve a certain level of quality for them to be considered valid by many government offices and institutions. It is because of these strict requirements that people usually found themselves facing odds because their documents do not meet certain qualities required. Educational institutions, the academe, and the research community are also among those that require high levels of quality when it comes to documentation.
Due to this extremely high requirement for quality, many government offices and institutions require certification. This allows them to ensure high that they receive only high quality documents and will also lessen their time in checking and verifying since a certified paper work means it came from a legitimate source. However, there are some agencies that provide low-quality outputs which is why the need to double-check documents is highly-advised.
Another option to make sure the quality and authenticity of a document is to have it notarized. While this is mainly used in legal requirements and courts of law, there are cases when government and higher educational institutions require such document.
The need for translation services have skyrocketed over the past few years. With the rise in immigration, people are needing these services to start their journey to a new country. Most of these immigrants are coming from non-English speaking countries. As such, some of the documents that they brought with them are not in English. This is where translation services and agencies come in.
New York. The Big Apple.
New York is one of the most sought after cities in the whole world. People from all walks of life come to this bustling metropolis for many reasons. Migrants are also seeking refuge in New York. One of the prime reasons is that it offers a lot of employment opportunities. Immigrants seeking a brighter future for their families are also welcome in the city.
One of the great things about New York is the abundance of immigrants. The city is home to almost any race or nationality. This is why immigrants will always find a place for them regardless of their nationality.
Certified Translation Services in New York.
As mentioned above, New York is one of the most sought after cities in the United States when it comes to immigrants. These immigrants bring with them documents that need to be translated, certified, and in some cases notarized. Because of this, many people are demanding the services of agencies that provide translation, certification, and on some cases notarize services.
There are a number of agencies that provide these services. As such finding the right one will prove to be a nightmare for some. The industry is rife with agencies that claim to offer a certain level quality but ends up not meeting such benchmarks. Looking for the best one that will fit your need for quality and affordable price is like navigating a minefield.
This is where our company comes in. We provide certified translation services in New York. Our outputs are accepted by the United States Citizenship and Immigration Services, a core component of the country's immigration system.
Our company specializes in immigration documents. Nevertheless, we are also well-equipped in handling business, legal, and medical document. We are also adept when it comes to research papers. We have provided translation services to some of the top academic institutions in the country. We have worked alongside side top research firms from other countries. As such, we have top quality translators that are expert in the technicalities of research papers.
Top Quality. High Accuracy.
Our company is built on the foundation of quality and accuracy. These two factors are the most important when it comes to translations. We understand just how important these documents are to our clients, which is why we always make sure that we treat them with utmost respect. Quality is always our top priority. Providing top quality translations to all of our clients is the brand where we built our company from.
Aside from quality, another important factor in the translation industry is accuracy. Our company employs native language speakers in order to make sure that we provide accurate translations of all our clients' documents that are faithful to the original documents.
Certified Translations.
Our pool of translators is composed of highly-skilled individuals with years of experience in the industry. We have language professionals that are ready to take your project and make the best and most accurate translation of it. All of our translators have certifications from a number of government institutions, as well as private agencies that provide accreditation to translation companies.
Our company also provides certified translations that are notarized. There are certain cases when our clients want to have their documents notarized, as required by courts and other institutions.
Affordable.
We believe that high quality outputs should not come at a steep price. Immigrants are also some of the most economically challenged groups of people, which is why it is plight to help them by providing top high quality, accurate, and affordable outputs.
By providing affordable certified translation services to our clients, we can essentially keep them for long-term transactions. Through the years of our operation, our clients always come back every time they need translation services.