where to find a canadian french translator
(Last Updated On: May 18, 2023)
The French language is a romantic and love language. It's a language from the past. It is the world's most romantic language. It's only natural that everything associated with France gets idealized and romanticized. But other dialects of French are also way too beautiful. No doubt people often romanticize France because it is a place of dreams and love.
Millions of people visit France each year to celebrate their life, for work, for education, etc. Many people also migrate to France each year. The city of love is located in the heart of France. Imagine falling in love with the love of your life in France or any other French-speaking country. However, if you want to go to the city of love with the love of your life, you'll have to put in some effort.
The immigration process and papers are the first things you should be concerned about. You will also need a translation of crucial documents such as your marriage certificate during the process. Here's what we can do for you with the best services for customers. It's quite soft, and the soft words' pronunciation gives the speech a very melodious tone.
It gives a highly musical tone, especially to non-French speakers. You can learn French if you want to survive in France because people in France love their native language and they don't compromise on pronunciations of the French dialect. But for official purposes, you might need French translation services.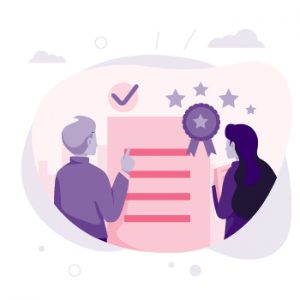 Because for immigration or official purposes governmental departments only accept documents in their official languages. So for Canadian translation to French, you need to find a professional translation company.
What to consider while hiring quality Canadian French translation services?
Typically, a translator will be hired to translate Canadian languages into French, with the idea that if the translator is competent in French, the Canadian translation will be more precise. As the French people talk differently in France than they do in other countries, the translator must have knowledge about the variances in the dialects spoken in these countries.
Apart from that, he'll need to know a few legal terms in case he has to translate legal documents. He should also know medical terminology in case he is engaged as a medical interpreter or clinic interpreter by a hospital or refugee camp. He may be called upon by the Country Organization as a conference interpreter, thus he must be confident and bold enough to withstand varied orders and directives.
Another role for a Canadian Translator is as a Customer Service Interpreter, which necessitates good communication skills, which is one of the fundamental abilities for a Translator. A translation may be asked to translate Complex Business Documents, which will cause an Average Translator to become stuck, thus he must be familiar with business etiquette.
Native speakers
The process of translation is pretty complicated which is why native translators are always prepared for this task. If you are hiring any non-native translator then it might be impossible to find correspondence between the quality and skills of non-native speakers. Because different regional dialects of language have different meanings of words. And only native speakers of such a strong grasp on that words which is even impossible for certified translators to learn.
Because learning a language is a very complex process. So if you are finding anyone to hand over your Canadian Translation project today make sure that they have native translators to provide accurate translations. But for technical translations make sure the translator has the industry experience to avoid errors in the translation process like legal documents. you need legal professional translators.
Quality French Canadian translation
Make certain that the translator you choose for your document translation is a professional. The translation industry includes academic translation, medical translation, financial translation, technical translation, legal translation, and many other types of translation. It's critical to hire a subject-matter expert to get an accurate translation.
For example, if you need academic work translated, you will want the services of a professional translator. Because each university is unique, with its grading system. As a result, when translating your transcripts and educational records, make sure the translator is knowledgeable about the grading systems of both nations and universities.
Likewise, when it comes to legal translation and interpretation. The same is the case for legal translation and so on. So the accuracy of the translation needs to have deep knowledge about the relevant industry.
Turnaround time
You must provide appropriate turnaround time to the standard translation services company's quality assurance employees, according to market standards. To deliver the best translation service possible, even a crew of highly trained translators needs time. The translation project and the technical document translation procedure must be completed in a reasonable time, according to technical translation standards.
Certified Translation Services
Several official documents cannot be used in their original version. Certified copies of these original documents are thus necessary for a variety of reasons. This copy is authentic since it has a seal of approval, which signifies relative authority. The validity of documents that have been certified frequently has a time limit. You can find all information about the validity on the internet.
This translation is more accurate than the standard one. All you have to search for a company or translation service from a reputable source. And then efficiently communicate your needs and expectations to them. Because the goal of certified translation is to ensure accuracy and consistency. Certified translators typically charge more than non-certified translators but it is worth it.
Where to find a Canadian French translator?
You now know what you require. but where can you look for experienced Canadian French translators who possess all of the qualities described above? Official papers are a realm in which flawless and professional translation is essential, with no compromise on quality. When looking for Google translation services, you have two possibilities. The simplest and most common approach is to identify a reliable translation business. And hire them to translate your official and unofficial papers.
It is safer to hire a firm rather than a freelance translation. Documents are increasingly being translated by freelance translators. However, make certain that any translators you hire have the necessary abilities, are native speakers, and have sufficient translation experience before hiring them. Yes, you must conduct extensive research about that specific freelancer if you want your documents to be translated flawlessly.
We are eager to serve you with our best quality translation services
We understand that you are looking for the best Translation Services. Our company is a secure environment where you can rely on our native and professional translators to offer you the services you want. We use qualified translators and offer a variety of services, including notarized translation, certified translation, and apostille translation.
All you have to do is send us your official documents through email or drop them off at our nearest office. We will entrust your project to native and expert translators. We have a team of editors and proofreaders that will review your papers once they have translated to ensure that they are error-free. Our doors are available to you 24 hours a day, 7 days a week.