Are certified translation services online possible to request?
(Last Updated On: May 18, 2023)
If you need to have your personal documents translated for immigration reasons and you don't have the time to get to our office then our certified translation services online are the best fit for you. Order your translation online, it's easy and secure!
Certified translation services online
It is widely known that online commerce is a trend all over the world. All businesses have jumped into this trend by creating websites and developing great marketing campaigns. Translator services providers have also got into this and it is common that they offer their services through internet. But what is the limit to the services they may offer? Little by little, a wide range of services have been included. New technology available and new forms of organizations as well as the competition between them have expanded the possibilities. Nowadays, it is possible to request translation for any type of documents with just a click.
Where to get certified translation services online
If you need certified translation services you can also request them online on our website. To do so it is only necessary to send a copy of the original document by e-mail. After the document is translated a copy of it is usually e-mailed to you and then, if you approve it, the original certified document is delivered to your address by regular mail. A certified translation is only an additional element to be added to the translated document, but the certification does not affect the translation itself. Either you order a certified or a regular translation the translation should be accurate and complete. A certification is a note that states that the translator is capable and fluent in both languages and guarantees the translation is accurate and complete. The translated document with a proper seal and a proper note in original is what you will need as a certified document.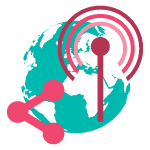 Capitalism is a system that is supposed to help consumers. But sometimes it strays away from its purpose for financial gains. The fault lies with the companies and businesses that focus on their personal goals instead of helping their clients. The technological advancements have allowed industries to offer extra facilities to people. In today's world, an internet connection can allow you to do anything. You can even pay your bills by clicking a few buttons while lying down in your bed. But a lot of people don't find themselves able to trust the internet when it comes to a few things.
The digital world may be extremely useful but many times people have had negative experiences there and that prevents them to think about the possibilities available online. Certified translations are the type of interpretation that people have to present to official bodies which is why only the experts can be trusted with them. But you may not have the time to go out and search for a reliable agency when you need certified translations and that will make you wonder if certified translation services can also be found online. There are many such services available online but not all of them are reliable. Get in touch with us today if you want certified translation services from the comfort of your house.
Certified translation services online are as secure as if you do it personally or by regular mail. What really matters is that you select a good provider that can offer the best service with the quality you need.