Why German to English certified translation is needed in US?
(Last Updated On: August 5, 2020)
German to English certified translation is needed whenever anyone coming from Germany wants to immigrate in the United States. It is well known that Germany is a developed country with a very dynamic economy. Also its culture, lifestyle and opportunities make it a popular destination for traveling and businesses. However, many of its residents are looking to immigrate into United States or United Kingdom. Also, many German companies have branches in other countries and vice versa. This fact creates an intense exchange of documents that need to be translated from German to English. Some of these documents are required to be certified too. When Germans relate to English speaking countries they are considered foreigners having their documents in a different language and because of it, they need that German to English certified translation in many cases.
Here are some situations that require German to English certified translation:
When Germans want to study abroad they must translate their academic records and degrees in order to get evaluated by academic authorities of English speaking countries.
When applying for business, resident or student visas, government agencies request them to get their documents to get certified translations to English.
When Germans invest in foreign countries and wish to complete legal procedures, it is common that they need to translate their documents to give them veracity. Some examples of it are trademark applications and company registrations.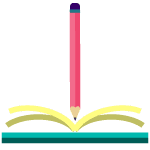 The best German to English certified translation in the US
Considering the wide scope of the German language in the business world, we have come to enhance our translation skills in converting German language to and from English. We have years of experience in the translation industry and we continue to pursue our dream of retaining to the provision of the best of our services.
We are recognized with the Association of Translation Companies as an accredited translation agency. We are ISO certified and abide by the strict rules of converting one language from another using proper vocabulary, accurate grammar and pronunciation, accessible conveyance of the message and an easy certification.
We are a leading translation agency offering multiple translation services over a wide horizon. Reach out to us if you require a handy delivery of the requested document at the best rates possible for any kind of German to English certified translation without any compromise in the quality of the document.
It is important to know that when documents issued in German need certified translation to English, the certification is the same applied to other languages. A certification includes a note from the translator that states he or she is fluent in both languages and that the translation is accurate and complete. When you need such a translation just make sure to ask the translation provider if they also provide you with that.