How To Get Certified In Spanish?
(Last Updated On: September 29, 2020)
The Spanish Language:
The Spanish language is spoken in more than twenty countries, but not a lot of people know of its popularity in the US. It is the most popular foreign language in the United States. It originated in Spain from Vulgar Latin. It spread to different parts of the world as a result of colonialism, which is why Spain is not the only Spanish language speaking country in the world today. The immigration of Latin American citizens to the United States has made Spanish a popular language here. It is also the second language of millions of people. It is the most in-demand language in the translation industry.
Certified Spanish Translation, When is it Needed?
When people apply for US immigration and their personal documents like birth certificates are in a foreign language, then they will have to get them translated in the English language. They can't turn to Google for machine translation. They will have to hire a professional with advanced grammar skills to get a quality translation. They must get certified translation from an expert if they wish to get through the immigration process. If someone is applying for immigration to Spain from an English speaking country, then they will need a certified English to Spanish translation of their documents like a marriage certificate to get through the process.
Certified Translator:
A certified translator is someone who has cleared a language proficiency test and proved their skills as a linguistic expert. A linguistic expert does not have to be certified in order to provide an accurate translation. However, if an expert has cleared the written exam of the American Translators Association, then that means they are highly qualified. The ATA certification exam not only tests the language skills of linguistic experts but also measure their professionalism. The writing skills are also judged of everyone who takes the written exam.
What is the ATA Certification Exam?
ATA has created a certification exam to test professional translators. The test is conducted in multiple language combinations. It tests the language proficiency, as well as the cultural know-how of the linguistic experts. You can learn about the exam date and registration deadlines and get detailed information about the test on the website of ATA. For instance,
Once you become a member of ATA, you can register for the exam. ATA does not only offer certification in the English language. You can also get certified in foreign languages. However, it is better if the applicants are native speakers of the target language. Because only then they will be able to deliver quality translations.
The test questions will be simple. You will have three hours to translate two out of three passages. It will be an open book exam. However, you can't turn to Wikipedia or Google for help, as no electronic devices will be allowed. Read the source language text to get a thorough understanding of the context before you begin translating them. Also, go through the complete instructions on ATA's website before registering for the exam. You will get test results within fifteen weeks. If you have cleared the test, you will be able to download your certified translator seal from ATA's website.
Currently, ATA does not offer any study materials or training programs for test-takers. You won't be offered any additional information during the exam. There won't be any multiple choice questions either. You will have to make the most of your language comprehension and reading comprehension skills. However, you can get useful tips on ATA's website. You can also join online classes to improve your grammatical accuracy.
Mandarin, Russian, and German are some of the languages that people can currently get certified in from ATA. You can check the official language of your country on ATA's website to find out whether or not you can be certified. ATA is not offering certification in the American Sign Language at the moment.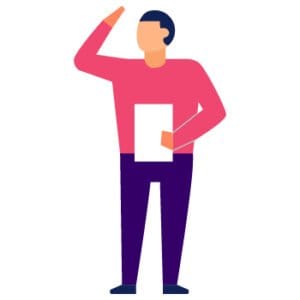 How to Get Certified in Spanish?
If you are a native speaker of the language and wondering how to get certified in Spanish, then you can take ATA's certification exam. Check the testing schedule so you can register on time. You can prepare for the exam by taking language proficiency tests, creating learning strategies, and working on your grammatical accuracy. The certification process takes fifteen weeks. If you clear the exam, you will become certified in Spanish.
After clearing the exam, you can work in court interpreting and the legal translation industry. You can join the ministry of education as a language expert and help with creating the best study materials for intermediate level and high school students. Some courts might require you to take an oral proficiency interview before they can allow you to work in the legal interpretation industry. They test the legal terminology knowledge of a person. They also check the spoken language skills of an interpreter. You can get interpreter training if you wish to improve your listening comprehension skills.
Whether you wish to become a qualified interpreter or a translator, taking a language proficiency test will help you a lot. Follow a learning process that will improve your reading, writing, and listening comprehension skills. Make the most of the educational tools you can find online.
How should we go about finding and hiring a good certified Spanish translator?
Whether you need certified Spanish translation or Korean, the criterion for finding a reliable translator will remain the same. Avoid hiring a freelance translator if you don't want to end up with inaccurate translations. It is better to hire someone with computer skills so you can get good results. Find an agency that has a good rating on Google and native speakers on its team. They will be able to connect you with a good certified Spanish translator. Make sure to give them complete instructions related to your project. Once you have received satisfactory services from the language industry, you can work on your visa application.
With the certified translation of your birth certificate, you can apply for the visa type of your choice. Whether you are applying for immigration or you plan on continuing your education in a foreign country, having the certified translation of your marriage certificate, criminal records, and medical certificates will help.