Immigrant Visa Categories
(Last Updated On: May 16, 2023)
There are different types of visas. Visa requirements are also different. A visa is an official document that allows your entry to a foreign country. It is stamped on your travel document or your valid passport. Every year, millions of people travel to the United States. However, American visas are of different types. There are 185 types of visas offered for entering the United States. They are grouped into two categories. Either you need an immigrant visa for a permanent stay and non-immigrant visas for a temporary stay. However, you can apply for a valid visa by submitting a visa application at the U.S. embassy. Hence, if travelers meet the requirements for visa-free travel, then they may be eligible to travel to the United States without a visa. Wondering where to knock?
The United States Citizenship and Immigration Services or USCIS is the main immigration agency for U.S visas.
United States tourist visa is valid for 90 days for Chile and 180 days for Mexico. Whereas in the Philippines it is valid for 7 days for nationals of China and 14 days for Each country has its own rules and regulations for visas. In Canada, a business travel card is used as a substitute for a multiple-entry visa valid for three years. We are going to discuss different types of visas in this article. So, if you are intending to travel to the United States, this is particularly important for you.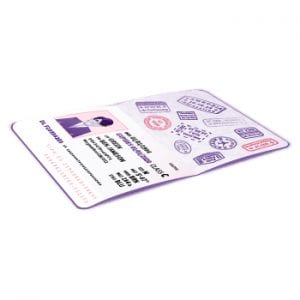 Categories of Visas For Immigration
Immigrant visas are issued to those who want to permanently move to the United States. Immigrant visas have no expiry date or deadline. They are permanent residence visas and they are known as green cards. Hence, the immigrant can stay as long as he wants to stay in the country. Visa validity is still important.
Nonimmigrant visas are different from the immigrant visa category. These are issued for temporary visits for a particular period of time. It is used by students, workers, tourists, family visits, or business people. However, it is for work purposes. It is a temporary visa. They have an expiry date and the visitor has to return immediately. According to visa laws and regulations of the United States, visa applicants of this type have to demonstrate that they have strong ties with their country of residence or destination country. Moreover, they intend to depart after their temporary stay in the united states.
Hence, the purpose and other facts of your intended travel will determine the type of visa you require under the United States immigration law. The processing times will also be dependent on your type of visa. Check out the type of visas available for the US.
Nonimmigrant Visa Categories
Visitor visas
A visitor visa allows its holder to move to the United States for a maximum of six months. Hence, they are divided into two categories:
B1 visa
This visa category permits the visitor to enter the United States for business purposes. The benefit of this visa is that you can visit the United States as many times as you want for business interests. Hence, B1 visa holders can settle estates, negotiate contracts, attend educational, professional conferences, or business events in the United States.
B2 visa
These are tourist visas for the purpose of tourism or to visit friends and family trips.
Student visas
These visas are for academic and vocational purposes. Hence, these are F and M visas depending upon your field of study and school. Following are the categories of student visas:
F1 visa
These visas permit international students to study at educational institutions in the United States. Hence, it is a study visa. Students of elementary school, universities, or graduates can apply for this visa.
F2 visa
This visa Is for the dependents of F1 holders. Hence, they can bring their spouse or unmarried children under the age of 21 years to the United States. F2 visas will help in bringing their relatives to the United States.
M1 visa
This visa is for vocational studies in the U.S. However, those who want to enroll themselves in cooking classes, fight school, mechanical classes, and technical courses. They can apply for an M1 visa.
Nonimmigrant visa categories
Exchange visitor visas
These visas are for those who want to participate in the exchange programs. Moreover, these can be used for practical training or employment within the United States. Private entities sponsor these visas in the United States. They have two visa types:
J1 visa
It is for exchange program participants and students. Hence, government visitors, research scholars, professors, teachers, trainees can also get this visa for the United States.
Q visa
This type of visa is for cultural and employment exchange programs. Hence, this can be applied through U.S. citizenship and immigration services.
Temporary worker visas
This American visa type is for temporary work in the United States. There are many visa options to choose from this type of immigration visas.
H visas
This is also a person on a specialty occupation visa. However, you can apply for this visa if you are employed in highly specialized fields. This is sometimes an Employer-sponsored-visa.
Nationals of Singapore and chile can apply for this visa for work in the U.S.
Temporary agricultural workers can apply for an H2-A visa and non-agricultural workers can apply for an H2-B visa.
This visa is for trainees and educational opportunities within in united states.
This visa is for intracompany managers or executives who can transfer from a company in their country of origin to its U.S. branch.
O visas
These visas are for persons with extraordinary abilities in athletics, business, art, or education. Hence, his type of visa has three categories: O1, O2, and O3.
P visas
These are for sportspersons and their teams.
Temporary religious worker (R-1) visas
This is a religious worker visa who wants to practice in the U.S. Hence, religious workers can apply using R and R-1 visas.
Treaty trader and investor visas
These visas are for those who have treaties of commerce and navigation in the United States. Hence, these are E visas. E-1 for treaty traders and E-2 for investors.
Nonimmigrant visa categories
Diplomatic visas and official visas
It has the following categories:
A visas
It is one of the most beneficial visas of the U.S.
A-1 visas are for diplomats, consular officers and, Ambassadors.
A-2 visas are for government officials.
G-5 visa
This visa is for those who are employed in an international organization in the united states. Sometimes. Hence, G-4 visas are also issued to diplomats and foreign government officials for official travel.
Visas for victims of crime and human trafficking
These include T and U visas for those suffering from trauma victims of criminal activities.
Transit and crewmember visas
Transit visas and airport transit visas are C visa and D visa is for crew members.
Nonimmigrant Visa Categories
Immediate relatives and family-sponsored visa
This type has the following category of visas:
U.S. citizens' IR2 visa is for unmarried children under 21 years old.
U.S. citizens' IR3, IR4 is for orphan or adopted children by U.S citizens. Hence, these are used for intercountry adoption of orphan children.
Iraq or Afghanistan citizens have SQ visas. However, they also get special immigrant visas on behalf of the U.S. visas.
Married sons, daughters, and their minor children have F category visas
Immigrants Visa Categories
Immigrants' visas include fiance and spouse visas. However, they included K3, IR1, and CR1 visas.
Employer-sponsored or domestic employee visas are for immigrant employees. However, foreign workers can apply for a permanent immigrant visa.
Diversity immigrants visas are for those whose country of citizenship have low immigration rates than the U.S.
SB visa or returning resident visa is for those who have remained outside the united states. Hence, they can apply for this visa if their re-entry permit is not valid anymore. These are for special immigrants. This is a Multiple Entry Visa.
Conclusion
These visa types will help you to choose the best suitable visa. Before you travel to the United States, United Kingdom, or even to the United Arab Emirates, you must be aware of their visa policy. The United States embassy or USCIS provides visa services to every individual.