Learn About Apostille Certified An Notarized Translation
(Last Updated On: March 4, 2021)
Apostille Translation
With the help of apostille translation, people can make sure that a document is valid in a foreign country too.The people of the world have taken many steps to promote cooperation and easier living. Some people can travel freely to certain countries simply because of an agreement between different governments. In the same way, there are documents that are valid everywhere in the world. But it is impossible for authorities to read a document if it is in a foreign language, which is why translation services exist. However, not every translator is qualified to handle a complex official document, which is why people find it hard to get quality translations.
What is an Apostille?
They are documents that have been authenticated by officials. After the authentication, a document can be recognized in any foreign country that is a member of the Hague Convention Treaty of 1961. The person who authenticates an official seal or signature can be compared to a notary public. But the documents with the stamp of a notary public are often only valid within a country. However, an apostille is valid in multiple countries.
It is a very useful type of document. If a person has to submit an original document to foreign authorities, they won't have to worry about getting it authenticated in a different country. They can get the signatures and stamps on their official documents apostilled within their homeland. They can easily find more about the process on the website of the federal government. Different types of documents, including original school records, birth certificates, death certificates, and marriage certificates, can be apostilled.
Translation of Official Documents:
Life would be very difficult for everyone without accurate translations. Today, a business can expand into any country of their choice as long as they can get high-quality translation services. An individual can get document translation services and apply for immigration to the country of their choice. Countries have signed a lot of treaties to make the lives of their citizens easier. But they cannot do anything about the language barrier that exists between people, and that's why translation is so important.
A public document will be of no use to foreign authorities without its translation. If you are applying for immigration, you will have to submit accurate translations of your personal documents along with your application. Otherwise, your application will get rejected. But a simple translation is not what the authorities require. You will need a certified, and in some cases notarized, translation of a public document to show to the authorities.
Apostille Translation:
Authentication of documents has nothing to do with their languages. If you have an authenticated document in French and you have to submit it to USCIS, you will have to get it translated into English first. But an apostille is a valuable official document and must only be handled by reliable professionals. You cannot hire just about anyone for the translation of a document. And since an apostille is an official document, you will need a certified translation.
Certified Translation or Certified and Notarized Translation
It is better to know in advance whether you need a certified translation or certified and notarized translation. This way, it will be easier for you to hire a service provider. Once you know you will need the services of a notary public, too, you can look for agencies that provide notarization as well as translations. They should have qualified translators on their team and experience in handling public records. It is also important to know which languages an agency can help you with. If they have native translators of different languages on their team, then you can count on them to provide you with accurate results.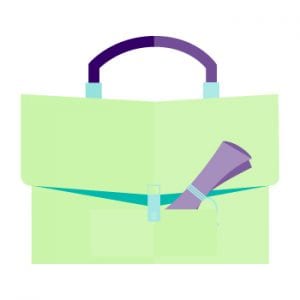 Certified and Notarized Translation of an Apostille:
Before you decide to spend your money on translations, you should learn about the different types. It is also important for clients to know about the translation process. This way, they can understand the work of a translator in a better way and find the right experts for the job.
A certified translation begins like any other translation. After receiving the copies of the original document, the agency forwards them to one of its translators. The translator reads the document thoroughly and then begin translating it.
Once the translation is complete, it is sent to the client for review. The customers have to check whether the spelling of names is accurate or not. After getting the green light from the client, the translator drafts the certification. It is a statement of the translator that attests that the translation is complete and accurate. The translator adds their signature and contact details at the bottom.
Without the certification of accuracy, a certified translation cannot be complete. Once the signed statement is ready, it is sent to the client via mail along with the translation. When sending their document to a government agency, people have to attach the certified translations with them. Most of the time, people require a certified translation when they are applying for U.S. immigration.
A notarized translation is a certified translation with one extra step. It also begins in the same way as a certified translation. Once the translation is complete, the translator drafts their statement. Then they visit the office of the notary public, show proof of their identity, and sign their statement in front of the notary. The notary put their notary seal on the certificate of accuracy. The job of the notaries is to make sure that the signatory is who they say they are. Notaries are not concerned with the accuracy of a translation.
Legal and Business World
Notarizations are mostly needed in the legal and business world. Affidavits, evidentiary documents, financial statements, etc., have to be certified and notarized. Notarizations protect businesses from fraud. They are also favored by courts because of their authenticity. Nowadays, people don't have to go to the office of a notary to get a notarial certificate. They can hire a translation agency that provides notary translation certification and get the documents delivered to them via mail.
Where to Get Certified and Notarized Translations of Apostilles?
The attestation of documents is very important when you have to show them to the authorities. But they will be useful without their translations. So, the best solution is to hire an agency that can provide you with high-quality document translation services. You can look up service providers and choose the one with the best ratings and reviews. Make sure that the agency you are hiring can handle different documents, including school transcripts, official certificates, and corporate documents. Also, compare prices to make sure you don't end up getting overcharged. Read more in our blog post about when a notarized translation is needed.
Nowadays, you don't have to visit the office of an agency to learn more about the kind of work they do. You can look them up on the internet and learn about their team, prices, turnaround times, and customer service. You can also send your official or legal documents to the agency through the internet. If you require physical copies of the translation, you can choose to receive them through the mail. If you require the translation urgently, you can opt for an overnight mail service. But you will be charged for the postage. However, if you choose online delivery, you will get the documents sent to your inbox without any extra charges. So, do your research when you require Apostille translation. It is the only way to ensure that you will get the best document translation services at affordable prices.