When Do You Need A Certified Translation In The US?
(Last Updated On: July 27, 2020)
Whether it was an impulsive decision or a well thought out one, moving to another country won't be easy either way. There are a lot of things that you will have to consider to make the move as easier for yourself as possible. For many people, there are no other options than the US when they decide to move abroad. It is the country that their relatives and friends moved to. It is also the place that offers everything they want from life. Above all, it will give them the freedom to live their lives however they want.
What Do You Need for US Immigration?
Before you can start enjoying all the benefits of being in the US, you will have to go through the process of immigration, and that is not something easy. Many people get rejected the first time they apply, but if you think the reason is the strict regulations, you would be incorrect. In truth, people don't do enough research about it and end up going in blind. This can create a lot of problems for the applicants, which is why they must not remain ignorant about the process.
You can ask your friends or family members for suggestions about the immigration process or visit online forums to get help. You just need to gather everything that USCIS requires from its applicants, and you will be good to go. Everyone knows that they will require their passport for immigration, but many forget the small details. For instance, you must get your passport renewed if it has expired or is about to expire in the next couple of weeks. And if you will be applying for special immigration, then you will need relevant documents. For instance, those applying for a spousal visa will have to present proof of their marriage.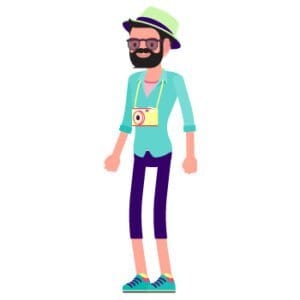 Translations for Immigration:
Whether you are traveling to another country or applying for immigration, you will need to get in touch with linguistic experts for that. There are a lot of documents that applicants have to submit to the authorities as proof of their identity. Immigration and visa officials have to make sure that the person they are about to let in their country is not a criminal. However, since applicants have their birth certificate and other documents in the language of their homeland, they have to get them translated. The only instance when this won't be necessary is when the official languages in both countries are the same. For instance, someone applying for US immigration from the UK will not need to get their documents translated as they will already be in English.
Moving Abroad, When Do You Need a Certified Translation in the US?
In the language industry, there are different types of services people can get. But most people don't know when they should request for a particular service. One service that is quite famous is certified translation. Every day, thousands of people request it from agencies and freelancers. But those applying for immigration or a visa for the first time don't know when they will need this type of service.
The answer to this question is pretty simple and one that won't be hard to remember for people. Whenever they are dealing with official documents like a birth certificate, and they have to submit those papers to USCIS, they will need to get certified translations. This is the only type of linguistic service that the immigration officials will accept. It is not only accurate but also comes with the signed statement of the translator. They state on a paper that their work is complete and accurate and then add their signature at the bottom. They also add their contact details so people can reach out to them if there is any problem with the translation.
So, whether you are applying for immigration or just a visa, you will have to submit proof of your identity in the form of your birth certificate, and if it is not in English, you will have to get its certified translation. Without it, your application will get rejected, and you will have to start the process all over again.
Where to Get Certified Translation?
This isn't the type of language assistance you can get from Google, so you must think carefully before selecting a service provider. A freelancer is rarely a safe option, but agencies, on the other hand, can offer you the right kind of assistance. They have experts from all over the world on their team, so you won't have trouble finding a native translator for your document. The right agency will also have affordable rates, so their service won't become a burden on your pocket. You will be able to request urgent assistance from them if needed, without any extra charges. Otherwise, most good agencies deliver within twenty-four hours, so applicants don't have to wait for long to get their translation.
Moving to a new place is going to be very scary, even if it is something you desperately wanted. However, if you get through the immigration process smoothly, you can handle the rest one day at a time. And a little bit of planning in advance won't hurt. This way, you won't actually be going in blind and have some idea about the direction you wish to take. Once you get the linguistic assistance you need, at least your immigration process will become simpler and easier.