Rush translate for Certified Translation
(Last Updated On: May 16, 2023)
Are you looking for a translator or translation agency that will provide rush translation for your documents because you don't have enough time to wait for even two to three days? If so then you need to be very careful while choosing a translation company because rush translations are very risky and it might have some mistakes in it as the translator is in hurry and pressurize to complete the translation project or tasks.
Well, a rush translation is an overnight translation of the documents. The companies that are providing the Rush Translation Services deliver the translated document within a tight deadline. Most of the time the businesses that have run out of time, need this kind of translation and in that case, the translator has to translate the document overnight. The companies have the best qualified and skilled translator who works hard to deliver you super-fast translated documents. The rates of the rush translation are quite high than the usual translation because it involves a lot of hard work.
A lot of translation companies on the Internet are claiming to provide the best rush online translation services. But you don't need to be worried at all because the things that you must keep in your mind while choosing the best one out of all for yours will be discussed in this article.
So without any further delay let's get started!
Quick Overview of Important Facts
Here is the list of a quick overview of facts that a company must have:
100+ Languages Supported
ATA Certified
USCIS Accepted
24/7 Support
NDA provided on request
100% Secure and Confidential
Now let's discuss the detail of these, one by one.
Professional Fast or Rush Translation Service
It is very important to make sure that the company works professionally and matches all your immediate and urgent translation needs. The company must be eligible enough to deliver the content on the same day or within few hours and must have a quick turnaround time. They should work at a fast and quick pace to provide you the fast and professional translation services. They must have a native translator as well as the other professional translators in maximum languages. So that they won't miss any detail and provide you accurate translation even if they work under pressure. The professional companies provide you a lot of ways to contact them immediately. They will respond to you and assure you that your document will be given the highest priority at a very high speed.
The Best Urgent Translation Services
The company or the service providers must have a proper and professional team of people or translators. It includes native translators as well who can well verse word to word in their languages such as German, Dutch, Arabic, English, Chinese, Bengali, and many more. Providing Rush Services is only possible when a company has a strong team to manage the urgent translation requirement at great speed. Maintaining a high speed will only let the company deliver the results within a short deadline.
These Rush Translation Services are highly beneficial on small as well as large scale businesses. It is because they are able enough to meet all the urgent or emergency needs of translation in time, every time.
Rush Translation Services with Excellent Quality
Excellent and high quality must be the topmost priority of a translation company. As we all know excellence is a choice and one who desires it should be willing to pay its worth, but it's the journey of demanding friends. You have to make trustworthy friends so that they can help you whenever you want without demanding anything in return. So you have to look for those companies who will provide you the excellent quality and accurate translation.
The service provider or translation providers must also provide the following type of translation services:
Handbook translation.
Policy manual translation.
Safety manual translation.
Equipment manual translation.
School policy translation.
Company policy translation
Affordable Rush Translation Services
A lot of translation companies are providing excellent quality content but the rates are too high to be affordable. While some companies are providing their rush services at low rates but compromise on the unbearable quality. So you have you take the middle ground, the company that provides their rush services with high quality at affordable rates. Make you that the company doesn't charge any additional or extra cost for the rush translation.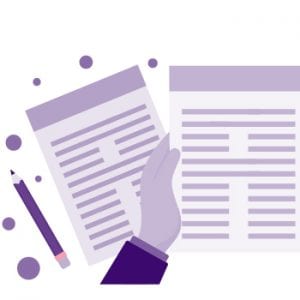 24/7 Quick Translation Services
The company must be able to provide their clients the quick services 24/7 whenever they want. They must have professional translators and a proper management team that will cater to all the tasks of the clients on time. Companies that are providing their services by the highly qualified and skilled project manager and professional or qualified translator are on the top of the list. Also, look for those companies that can translate your project in any language .i.e. Spanish, French, Portuguese, or whatever you want at the lowest turnaround time or even if you want your translation in just 24 hours or during the weekend. Some companies have a chat feature on their website to respond as soon as possible.
Good Customer Service
It is very important to concern about the customer services of a translation company. Because a cooperative relationship with the clients is the only best way to keep them happy and satisfied. So go for the company with the best customer services, redefining communication and supporting ambitions in their services. You can check the customer reviews of the company on their website. Thousands of clients give their reviews after receiving their translations. You can choose those companies with more five-star reviews.
The Delivery Of Rush Translation Services
The delivery time of rush translation services can vary based on the translator you choose. The translator to which you have assigned your work decides the time of delivery. But since you have a very short deadline, the translator will choose the delivery time according to your deadline. The length and size of the file being translated play a major role in the selection of delivery time. It is because you are going to hire a human translator but not a machine that can provide lengthy work in the shortest time. The quickest and average document translation services can take about 4 to 6 hours. Rest, the speed of the translator also matters a lot.
100% Security and confidential
Although you are going for rush translation services, you should make sure that the translator supports 100% security and confidentiality above all. Especially if you are going for the human translation of documents like medical records, marriage certificate, birth certificate translation, translation for immigration, or any other legal document translation. Make sure to choose a trustable translation that can keep your documents private & safe and provide you correct translation.
Rush Translate for certified translation
Rush Translation services for certified translations take more time than the simple translation of documents. For certification, your documents need to be stamped with an official signed translator's declaration and professional seal. This usually implies all sorts of legal documents for immigration or any other purposes. Make sure to give at least one or two days to your translator because certification of documents is a lengthy and time-consuming procedure. Plan everything before when you are heading for rush translation services because you already have less time so you should invest as little time in other things as possible.