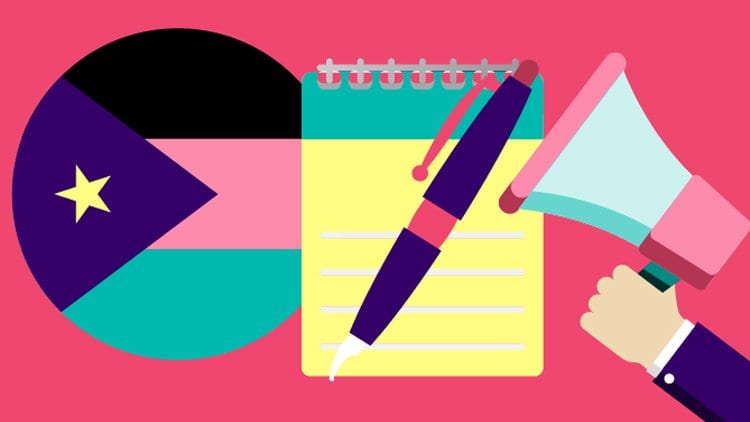 What Is The South Sudan Language Facts?
(Last Updated On: November 22, 2023)
Everyone in this world is fighting for something. Getting what you want is not that easy, everyone has to go through a proper process, during which, they will have to sacrifice a lot in order to achieve desirable results. But sometimes, even after fighting and succeeding, people don't find the peace that they thought would come with achieving their goals. Sometimes, humans miscalculate things and end up trapped in a reality which creates more problems for them than solutions. However, when you are free to make your own decisions, you don't mind the consequences that much. But if someone else is regulating your life, then you will always wonder how you could have turned around things.
Fate of State
The fate of states is not much different. They go through similar phases as humans and they always have to fight for success. On the international front, countries have to fight discrimination, pressure from powerful states, and what not. But their fight doesn't just end there. They also have to fight the internal forces that want to create chaos. It is never easy for a country to balance the different struggles, but it is something that they must do. However, when a country is new and has no experience about the world of politics and the art of running a state, they will mess up more than usual.
Freedom
Many people that were suffering under the rule of a tyrant or were scared for their lives because of the regime fought for independence so they can get to live freely. But freedom is not only threatened by outside forces. There are much more dangers to freedom than just an occupying force. This is why that the struggle doesn't end for some countries even after getting their independence. People sometimes forget that humans are capable of great crimes and therefore can disturb their own peace pretty easily. Even if there is no outside forces disturbing the lifestyle of the native population, they can very much end up in troubling situation themselves. The USA is the desired country to immigrate to!
South Sudan:
The history of South Sudan is full of violence and absence of freedom. The people of the country fought long and hard for their independence, but even after getting it in 2011, they haven't known any peace. Ethnic violence is pretty common in the state and has made the lives of people a living hell. Since 2013, the country has been going through a civil war which has made situation even worse. Consequently, South Sudan appears at the second lowest spot on the Global Peace Index. The people of the country are living miserably and there is no solution in sight. The future of the state does not look good from any perspective.
What Is the South Sudan Language Facts?
No matter which African country you look at, you can find cultural diversity. People from different ethnicities live in each state and continue to follow their culture. They all speak and promote different languages. A lot of African tongues have followers in multiple countries even if they are not a majority language in any state.
A multilingual country, South Sudan is home to the speakers of over sixty indigenous languages. But like its neighbor Uganda, it also has English as the official language. English was adopted during the colonial era and later it became easier to stick to it, instead of trying to pick one out of the sixty tongues spoken by the natives. English continues to be the language of the government. But people of the state speak different tongues and dialects.
Juba Arabic
Juba Arabic (also known as South Sudanese Arabic) and English are the lingua francas. They help the speakers of different tongues communicate with each other. This is why they are the most spoken tongues in the country. Indigenous languages with the greatest number of speakers include Dinka, Bari, Nuer, and Zande. Majority of the indigenous languages spoken in South Sudan are from the Nilo-Saharan language family. Homa, Mittu, and Togoyo are the tongues that have gone extinct since 1950. 17 other indigenous tongues spoken in the country are in danger.
A recent statistic about the population and the number of speakers for each tongue is not available. The last one was conducted before the independence of the country, after which, many people lost their lives during the civil war and ethnic violence. So, the number of speakers for different languages is expected to be a bit different than it is listed in the records. A small number of people in the country also speak Spanish. They are the ones who grew up in Cuba during the Sudanese wars. Juda Arabic was the tongue that developed to help Sudanese and Arabs interact with each other. It is quite similar to Arabic but it is not the same.
Some of the tongues spoken in South Sudan also have plenty of speakers in the neighboring states too. This can be seen in plenty of African countries. Different ethnicities are divided in various regions and so are the speakers of a language. South Sudan is the youngest sovereign state, which means it has a long way to go. Although things aren't going good for the country, they can improve in the future. The change will only be possible if everyone comes together to work for the betterment of their country. The people should take pride in their diversity and learn to appreciate the differences instead of resenting them.
If you need to have a Certified Arabic Translator we can help you for 20$ per page as all your paperwork always need to be translated and certified.