The advantages for certified translation company to be open 24/7
(Last Updated On: November 20, 2023)
The advantages for certified translation company to be open 24/7
When it comes to picking the best translation agency for your needs, there are a handful of factors that affect how people decide. One important thing to remember is the requirements for a particular translation. There are some companies and government institutions that require a particular translation output to be certified.
Some people are familiar with translation services. For most people, it is just the simple act of converting a document from one language to another. While this definition is true, there are still a number of translation services that are available.
One particular type of translation that is gaining popularity nowadays is Certified Translation. With the influx of migration in the United States, this type of service has also gained popularity. The reason behind this is quite simple. Immigration offices in the United States require documents to be properly certified.
What is Certified Translation?
You might ask what this type of service is. A certified translation requires a particular document to be translated from one language to another. Not all agencies are allowed and capable of doing this. First of all, a translator needs to undergo proper training for them to be able to attach a certification stamp to their output. Next, an agency needs to comply with regulations stipulated by an accreditation agency for them to be able to stamp an output with a certification.
Needless to say, being a certified translation agency entails a lot of training and accreditation. This is hard to comply, especially for small agencies. Nevertheless, we have complied with all these requirements. This allows us to hand out documents that are properly certified.
This simply means that our outputs adhere with the quality required by the United States Citizenship and Immigration Services. A certified translation means that your immigration process will be quite easy. Aside from immigration, a certified document is also a standard requirement for many research institutions, banks, and higher education system. This means that if your documents are certified, you will not only have an easy immigration process, but your documents will most likely be accepted in a number of banks and universities.
Contrary to what many believe, the immigration process requires different types of translations. A certified translation is one of the most sought after when it comes to government requirements. Which why if you pick our company, you can be at ease that your documents will be received by the federal government with no problem at all.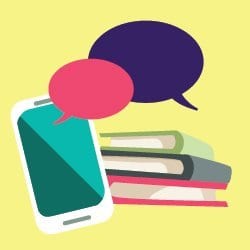 24/7 Operation.
What separates our company from some in the industry is that we operate 24/7, even on major holidays. The reason behind this is quite simple. We have clients from all over the world, thus it requires us to be in operation around the clock. Maintaining a 24/7 operation is somewhat daunting. Nevertheless, we are committed into providing great service to our clients.
One of the benefits of having a 24/7 operation is being able to cater to the needs of our client regardless of time. This is an efficient way of maintaining a close commitment to our clients. As mentioned, our clients operate around the world and we need to make sure that their needs is properly catered.
By providing services to our clients 24/7, we can ensure efficiency. This goes not only for our operation but also for our clients. Our clients sometimes need critical translation works which cannot be taken care of if we do not operate around the clock. By maintaining this operation, we can assure our clients that were are always at their disposal regardless of the time of the day. This is a great way to show commitment and also a great strategy in building a long-term business relationship. By providing an efficient system, and making sure that our clients can access it any time of the day, they can be confident that they can call us anytime and have the service they need. A 24/7 operation also means that we can operate on a global basis. We provide services to a diverse set of clients and therefore it is required for us to maintain such business operations.
Fast Turnaround Time.
Aside from being a certified translation agency, we are also widely regarded as one with the fastest turnaround time in the industry. We understand that time is a very important resource to our clients. Which is why we make sure that we always beat the deadline our clients impose on us. By doing so, we not only set an impressive benchmark to our clients, we also win their commitment for long term transactions.
Another benefit of beating the deadline is we are able to give our clients time to review our outputs. One we return the final output, our clients have enough time to review it. Should they find any inaccuracies, which is quite rare, they can return it for us to be able to make the necessary revisions.
The typical turnaround time in the industry is 24-hours. While we do offer that service, we also offer rush translation and 1-hour translation services. While this is getting to be a ubiquitous type of service in the industry, our company is one of the pioneer of this service. One thing that sets our services from the rest is that our 1-hour and rush translation services always maintain impeccable quality and accuracy. This means that we can always provide high-quality and accurate translation services regardless of turnaround time.