What Does Certified In Spanish Mean?
(Last Updated On: September 22, 2020)
There are millions of people in the world who dream of becoming citizens of the United States one day. However, not all of them get to fulfill this dream. Even if you can afford to move to a foreign country, there are a lot of requirements you will have to fulfill. From preparing your visa application to buying travel insurance, there are a lot of things that people have no prior experience with, which is why they can end up making mistakes. Many people don't know how important immigration documents are. Some of them end up applying for immigration without gathering all of their documents first.
The Spanish Language and Immigration:
The official language of Spain is spoken all over the Americas. It is also a popular language in the United States. But the reason it is important for immigration to the US is not because of its connection with Spain. It is officially recognized in more than twenty countries and one of them shares its borders with the US. The majority of United States immigrants come from Mexico and other Latin American countries. This is why the certified translation of the Spanish language is so important.
One of the most important official documents for immigration is a birth certificate. If an individual does not have one, their application will not be accepted by USCIS. But if they do have a birth certificate and it is not in English, then they will have to submit its certified translation along with their application.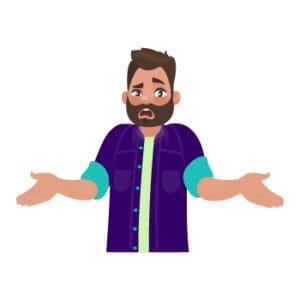 What Does Certified in Spanish Mean?
When someone from Spain or any other Spanish speaking country applies for US immigration, they have to submit certified translations of their personal documents like a marriage certificate and a police record. Certified in Spanish can mean a number of things. If a translator is certified in Spanish then that means they took an English to Spanish certification exam and cleared it. It could also mean a certified Spanish to English official translation.
How to Get Spanish to English Certified Translation?
If you need Spanish to English certified translation, then you should get in touch with a translation company. Make sure they only hire native speakers as translators, because only then they will be able to provide you with high-quality translation work. Once you are certain about a language services provider, you can send them a scanned copy of your original documents. You will have to provide basic information like the target language and the source language. Don't forget to mention that you need the certified translation for immigration purposes. Then a qualified translator will begin the certification process.
When they are done working on your translation project, they will prepare their signed document. If the translator is certified then they will add their certified translator seal on their statement. Sometimes, agencies put their official seal on the signed document. Once the certification letter is ready, the translated document will be handed over to you. You won't need to go to a notary public for certified translation. Once you receive the official translation, you can submit it to USCIS with your immigration application. If the certification statement has the official seal of the agency, then your application will get accepted.
When to Get a Certified Translation?
Although most people require certified translations so they can submit their immigration application with the proper documents, it isn't the only use of this linguistic service. Sometimes, a person may need a money order translated and certified in Spanish so they can show it to their business partner in Spain. Sometimes, a divorce decree or criminal records also have to be translated before they can be submitted to a government agency.
Visa application requirements can be different in the European Union than in the United States. People can be asked to submit certified translations of their criminal records, financial statements, and medical records. If a native citizen is sponsoring a family member, then they will have to present proof of their relationship. For instance, a marriage certificate is necessary for someone to sponsor their partner. But the rules are different everywhere. People can get in touch with the Consulate before they begin preparing their visa application.
The certification requirement is also a part of legal translations. Legal records and court transcripts that are in a foreign language must be presented to the court with their certified translations. Sometimes, a notarized translation might be required in court, in which case, you will have to visit the office of a notary public to get their help. But if you hire a good agency for translations, you won't have to go to the notary public yourself. You will get notarized translation delivered to your mailbox directly.
If you have to get an Apostille translated, then you will need certification with that too. If you order an electronic copy, you can download it on your computer and then print it out. But if you need a hard copy, you can pay for the postal charges and get it delivered to your house.
What is a Certified Translation?
The translation industry provides different types of services. The most popular one has to be the certified translation, which is often required by immigration authorities. USCIS mentions clearly in its requirements that every legal document that is not in English must be accompanied by its certified translation. It is a linguistic service in which the translator crafts a statement to attest to the quality of their work. They add their signature and contact details on the statement. This statement is also known as the certificate of authenticity.
Who is qualified to translate a foreign-language document into English?
Since people have to get every foreign language document translated into English, they will have to search for the right service provider. It is important to remember that they don't need a certified or sworn translator. Any qualified expert can provide them with the service that they require. However, it is better to hire a well-known translation agency instead of hiring a freelance translator. A translation company that has plenty of experience in the field will be able to provide you with high-quality certified translation services.