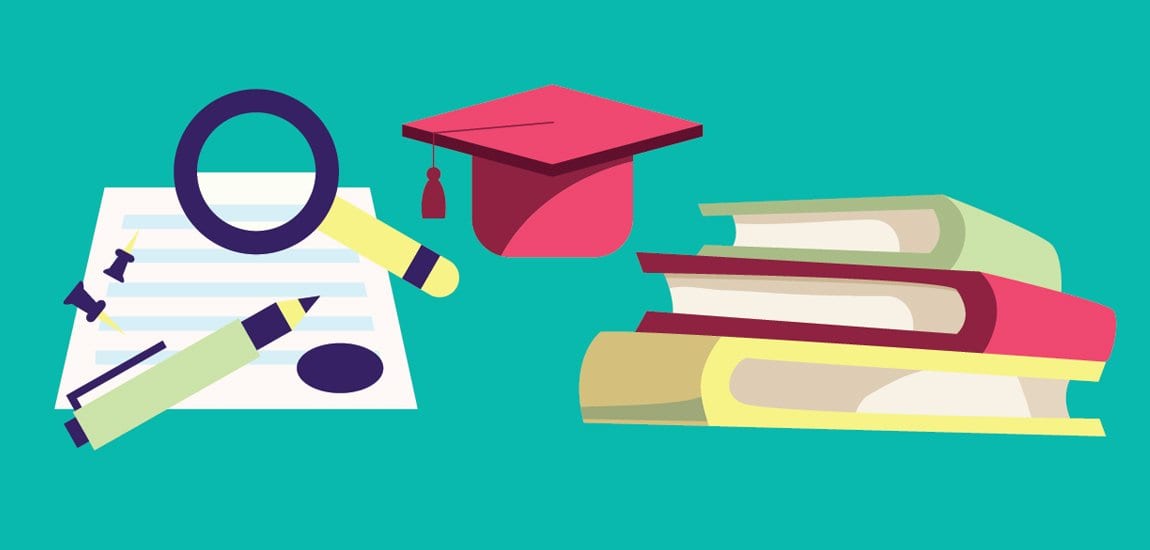 Steps how to get a student visa
(Last Updated On: August 13, 2019)
Steps how to get a student visa
Many of us want to pursue our education abroad to gain new experiences and knowledge that might help us develop our expertise in our chosen field. Studying abroad also helps us in opening global opportunities for our selves.
Benefits of international studies
International educations boost an individual's creativity. The result of the investigation by the University of Florida concluded that a semester of education abroad encourages student's creativity. The study obliged students to generate as many ideas as possible in a series of challenges when they were given a cultural creativity task.
The research concludes that those who studied abroad produced ideas that were "richer in description, detail, and humor" than those who studied locally. The research also revealed that studying in other countries helps improve language fluency and pronunciation of their chosen language. It was revealed that students with international education experience had improved oral expression abilities. They are more fluent, they speak better, they possess correct grammar, and pronunciation and their vocabulary have improved. The study implies that studying in an English speaking nation helps you with your speech.
A study also concluded that increasing globalization had raised the need for graduates who possess the ability to thrive in culturally diverse environments. The research implies that there is a connection between the experience of international education and employability. The research also related internationalscooling to emerging global networks, experiential learning, and other skills that are related to cultural understanding and ways of thinking.
Requirements in studying abroad
The requirements for international education vary on the country, school, and programs that you plan to attend. The decision to study overseas obliged thinking and commitment. International education obliged you to stay in a country for a long time. You need to travel and gain access for entry to the country of your choice.
Schools might need different requirements for approving student applicants. The following are the most basic requirements for Student Visa approval obliged for your plan to go to foreign schools.
Be in good academic standing
International education usually obliged strict requirements if you are applying for entry to a country. Many international schools obliged a minimum GPA average, which means that applicants need to maintain good academic standing before applying for international education. It follows that students with good grades have a better chance for their visa to be approved. It also means that students need to improve their grades if they plan to education abroad.
Have a curiosity for learning about new places and cultures
Studying abroad means that you need to stay in another country. Staying in other places obliged you to be open on many possibilities. You need to adapt to the culture of the place. You need to learn the people, their food, and culture since you will be encountering many challenges that need your familiarity with their culture.
Meet application deadlines
Your international schooling needs precision in terms of time. You need to submit all your requirements before the deadline for further changes or mistakes in your requirements. Applicants for the visa needs advance research on the deadlines and requirements for the program of choice and submit the paperwork ahead of time.
Foreign studies need punctuality and reliability. Meeting the deadline shows that you are committed to your plan and that you are taking your application seriously. Schools usually post the deadlines in advance of the actual schooling abroad program because they are weighing the time needed by participants to complete the requirements.
Maintain a professional business demeanor
Applicants need to loos composed throughout the program. International studies oblige students to dress appropriately for business settings, which means that they need to look as if they are going on an interview always. Applicants need to maintain a professional business demeanor as a representative of their country of origin and their program of choice.
Read all materials
Applicants need to read in advance for the program of their choice. Visa applications obliged the need for familiarity with your chosen program. You will be asked about your chosen program and your reason for choosing it in your visa approval.
Other requirements for studies in other nations include demonstrating evidence of maturity, responsibility, and preparation for Education abroad and interning in an international program. It also provides a demonstration of intellectual curiosity, academic rationale, and social flexibility as well as independent thinking. Applicants also need to meet application-specific requirements, including prerequisites, language proficiency, etc.. They are also required to have proper disciplinary standing and maintain the required GPA until the start of the program. Students whose GPA drops significantly after acceptance and before going abroad could be dismissed from the program. Some also require students to be a degree-seeking student with a minimum junior standing, who have met program-specific requirements.
Generally, you are qualified for the international study if you have met the following:
GPA
Academic Standing
Major Plans
Class Standing
Study Abroad Readiness
Deadlines
English speaking countries might require English proficiency, but other nations also prefer their applicants to speak the language. Many countries have their general requirements in terms of language, but generally, English is accepted in most countries. It is, therefore, advisable to practice the word if you plan to study internationally.
Studying abroad requires intimate studying since your decision will change your life. It is not a decision that can be decided overnight. It requires deep concentration and proper research — applicant's need to strongly choose their plan to avoid wasting the years of their lives.