Do You Need A Notarized Certified Translation For USCIS
(Last Updated On: May 12, 2020)
Today, all of us rely on the internet to help us with various things. We use it to connect with government departments and learn about the requirements for obtaining an official record. This is why we feel angry when the website of a government department is not well made or does not contain all the information we need. The internet is a very helpful tool for governments to connect with their citizens. They can make their citizens' lives easier by providing them all the guidelines through the internet. Now that we are living through a global pandemic, the importance of the internet has only become clearer to us.
The US Immigration Requirements:
People have to make a lot of important decisions in their lifetime. Sometimes, they have to move to another country for the rest of their lives. Any number of reasons can be behind this decision. Some people get married to another country, while others have to move away because of their job. In any case, immigration becomes necessary at times. However, it isn't as simple as packing your bags, getting in a car, and reaching your destination. It is a complicated process that can take a long time to finish.
Thousands of people apply for US immigration every year, but only a few of them do it with proper planning. All the details about the process is available on the website of USCIS and can easily be accessed, but a lot of people are unaware of this fact. So, they end up not preparing properly for the process and messing up their application. Like all other immigration agencies, USCIS is very strict about the process and does not accept applications that do not fulfill all of their requirements. It is important for all the applicants to familiarize themselves with the process first.
Translation for USCIS:
Regardless of where you are applying from for US immigration, if papers aren't in English, which is the official language of America, you will need their translations. You cannot submit documents that are in a foreign language and expect them to get accepted. The authorities must be able to verify your identity, and they can only do so when you submit the proof in their language. But the linguistic assistance you require for USCIS is not simple and cannot be provided to you by the internet or a bilingual person. You will need help from an experienced professional. Someone who has plenty of experience with handling documents for immigration can help you properly.
Those applying for immigration for the first time have a lot of questions about it. They feel lost while reading the terms mentioned in the requirements. But if they can find a reliable agency, they will be able to get the answers to all of their questions regarding the terms.
Do You Need a Notarized Certified Translation for USCIS?
There are plenty of confusing terms in the language industry that are sometimes used interchangeably but mean different things. For instance, translation and interpretation are not the same things, but a lot of people do not know this. In the same way, a lot of people don't know the difference between notarized and certified translations. The latter is when your linguistic expert signs a paper that contains their statement attesting to the quality of their work. They also add their contact information on that paper.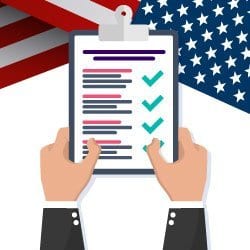 A notarized translation is one in which a linguistic expert signs their statement in front of a notary public. The duty of the notary public is to verify the identity of the signatory. They cannot verify whether a translation is accurate or not. This process is mostly used to add validity to business documents like contracts.
A few years ago, USCIS required applicants to submit notarized and certified translations. They wanted to be certain about the records that were submitted to them. But in official business, only certification is enough because it proves that a translation is accurate. Officials can compare both documents to be certain that the translation contains all the data as the original. By putting their contact details under their statement, the linguistic experts prove that they are confident enough of their work to be questioned about it.
So, if you will be applying for US immigration in the near future, don't let anyone trick you into thinking that you need notarization too. They will only try to charge you for a service that you don't really need. The current requirement of USCIS is a certified translation of your birth certificate. Any qualified and experienced professional can handle this task for you. But you must find a reliable agency, so you don't get charged highly for a simple task. Also, if you choose a reliable service provider, you will receive the translation on time.
The complicated process of immigration can go wrong in a number of ways. But when you invest so much time and energy into something, you really want it to work. However, if you are not familiar with all the requirements, you can't make much progress. Learn all you can about the process beforehand, talk to the experts, and be certain about every decision before you make your call. Do not rely on people who are not experienced in the subject they are talking about. You can take suggestions from your friends and family but only let professionals help you during the immigration process.